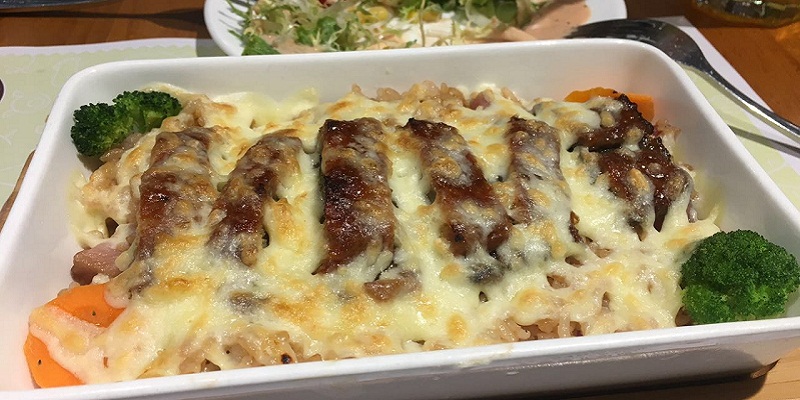 Street Eats: Artato's Baked Rice Likely Only to Appeal to Naive Teenage Diners
Maybe the recent run of successful Street Eats restaurants have misled us slightly, putting us in a world of delicious snacks and nutritious nibbles. Well, apparently it was time to be brought back down to earth, specifically via the food on offer at Artato, a small restaurant tucked in the basement of Sanlitun Soho.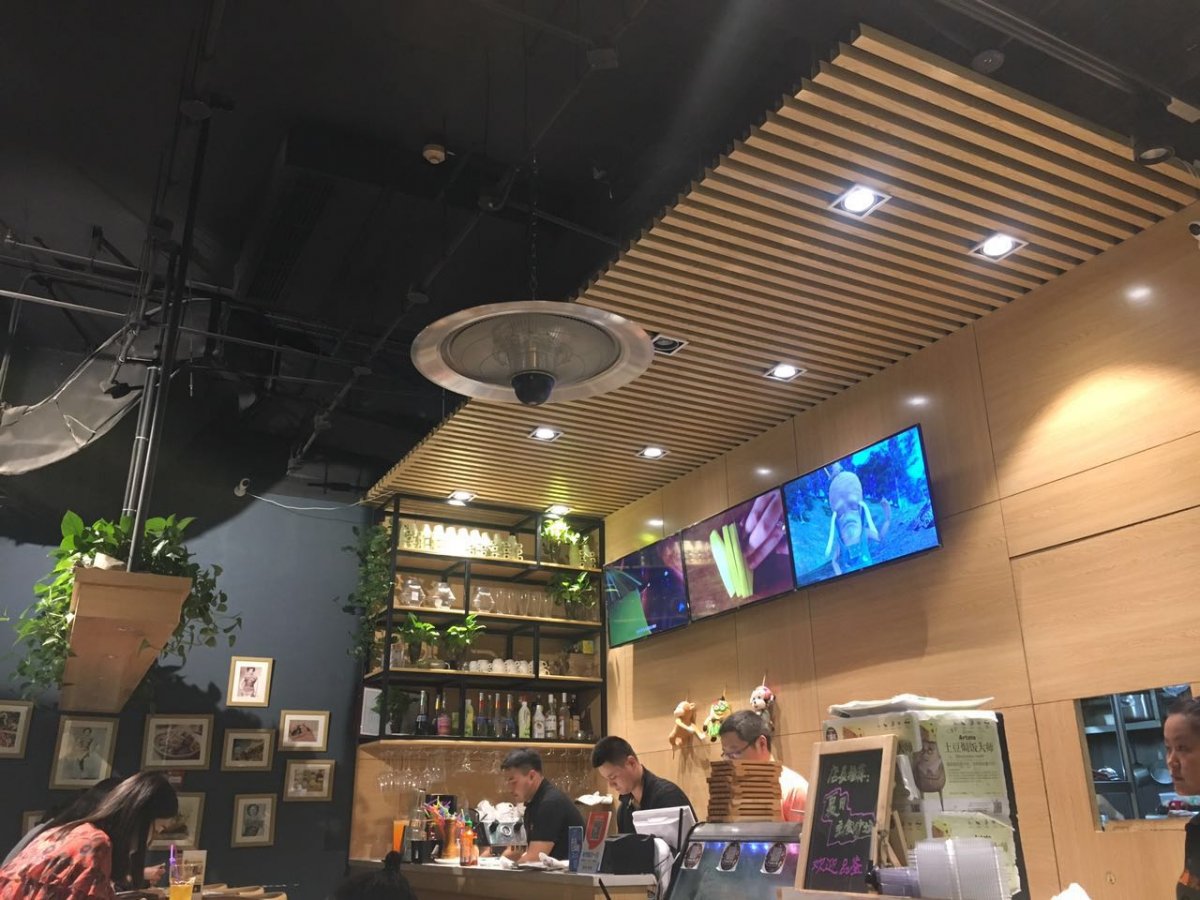 Well, you can't blame us for initially getting our hopes up – Artato, what we can only assume to be a portmanteau of art and potato, was still packed on a weekday just after peak lunch hours, which was a good sign when compared to the nearly empty Subway next door. Artato has also garnered five out of five stars from 378 reviews on Dianping, so it has to be good, right?
We can only say that we felt cheated upon stepping into the less than 50-square-meter space, which came off more like a humble and shadowy eatery that we have avoided ever since high school. The restaurant is packed with small wooden tables with plastic flowers and fake grass that covers the walls. Tacky dolls are placed randomly throughout the venue and are joined by three TVs playing cartoons.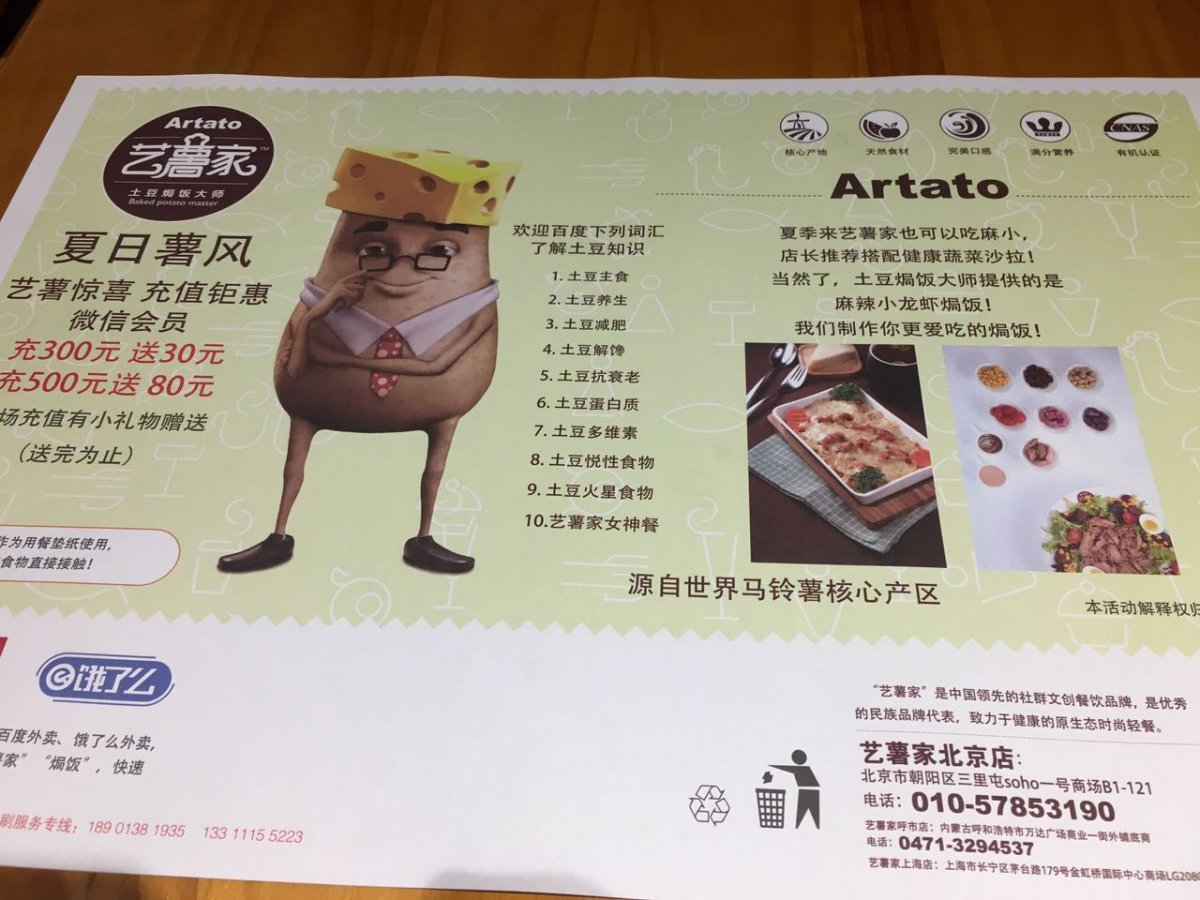 Sitting down next to a smattering of lonely strangers, we were brought two "menus" by the owner, informing us to "scan the QR code to order online." Thanks to this new technology, we'll no longer even have to talk to anyone or bear Beijing's infamous fuwuyuan attitude – hooray! Or so we thought. The ordering system was a complete disaster, and after scanning the code, we were asked to follow their WeChat, at which point we couldn't find the menu. Frustrated, I looked around and found all my fellow diners to be under 20 years old, how could they find the menu and order? At this point, I seriously started to feel my age, and after another 10 minutes of desperate searching, I gave up and walked to the counter to order in the primitive way.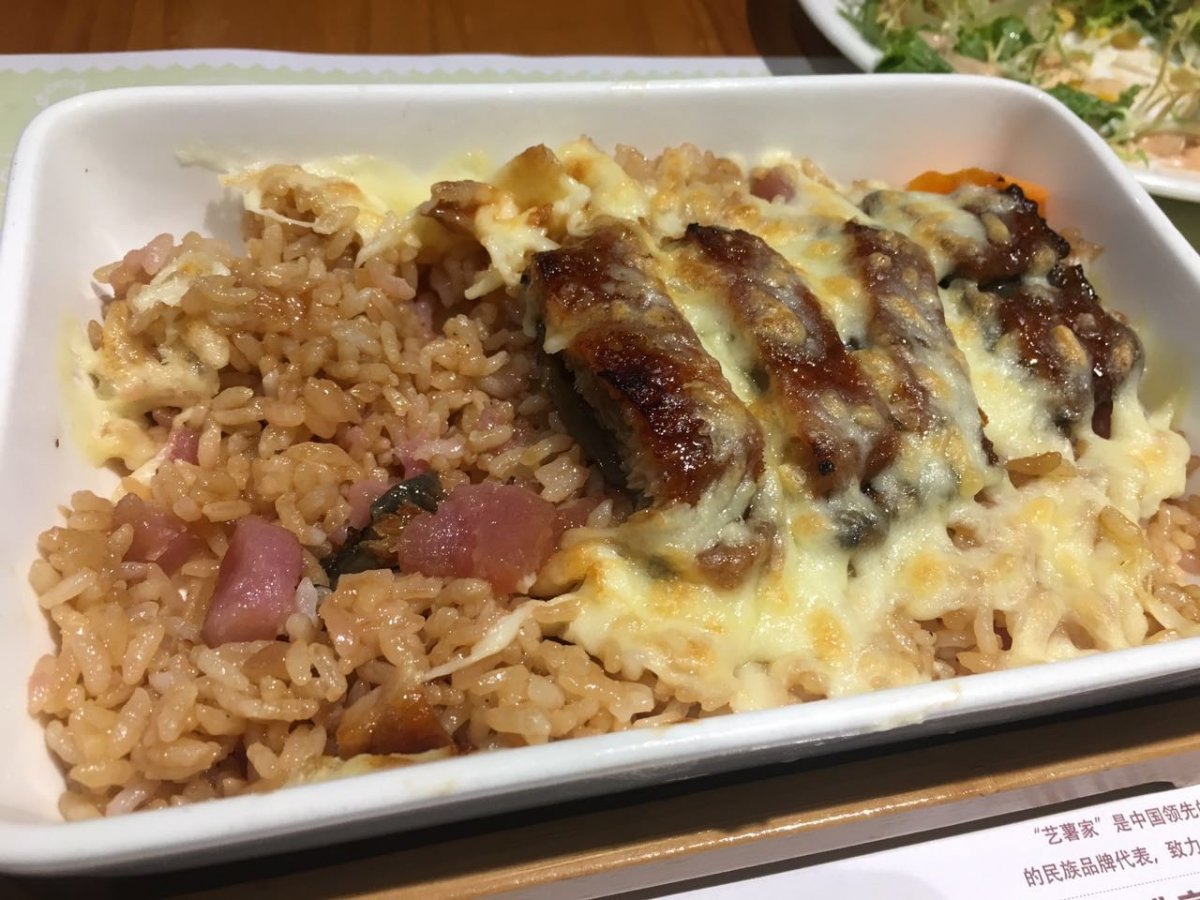 Artato claims itself to be a master of baked potatoes, but oddly, specializes in baked rice (with little chunks of potato). The baked eel lunch set (RMB 46) came with eel over rice, a salad, and a glass of iced lemon tea. Luckily, after our fervid ordering mishap, the food was served promptly, but the sad appearance and lack of flavor sent us, once again, right back to school. Not even the small plate of lettuce, cherry tomatoes, and a dollop of Kewpie thousand island dressing could save this meal.
Where the dish failed was that the flavor of grilled eel didn't shine through and was suffocated by the cloying and sweet soy bean sauce. The layer of cheese was quite thin, and in fact, didn't really add anything but gloop to what is otherwise an unhealthy version on Japanese unadon. The portion comes in a thin, palm-sized tray, which made the accompanying two pieces of broccoli look rather massive. The small pieces of potato were also disappointingly mediocre. And what about that drink to wash it down? Well, the lemon tea was no better than the cheapest option found in any supermarket, and it was obvious that it had been stored warm, the staff scrambling to add a few ice cubes a minute before serving.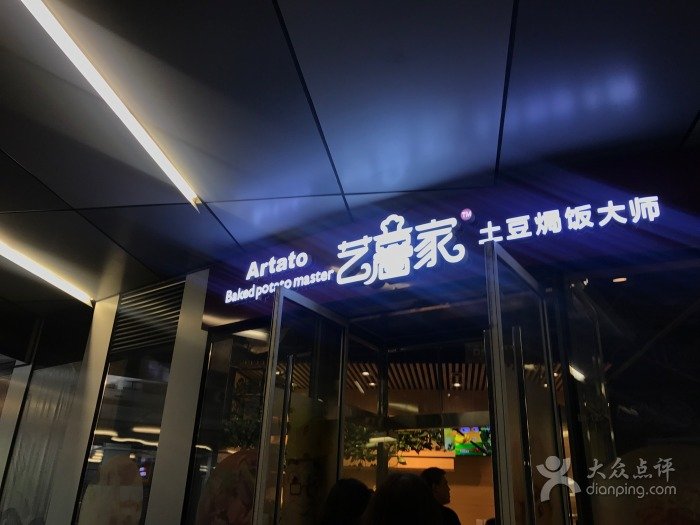 The people (teenagers) around us were discussing the results of their college entrance exams with excitement, eagerly planning for their future and realizing their dreams. You could tell that they just needed a place to hang out, eat some (fake) Western food, and recharge before shopping with their affluent friends before going back to school in September. 
Artato is neither art-related nor rice-mastering. With a half-empty belly, we left the restaurant and headed to the nearest 7-Eleven for a "proper" second lunch. Are we likely to return? Perhaps, but only if we can go back to being undiscerning teenagers.
Artato
Daily 10am-10pm. B1-121, Bldg 1, Sanlitun Soho, Gongti Beilu, Chaoyang District (5785 3190)
艺薯家土豆焗饭大师:朝阳区工体北路三里屯SOHO1号商场B1-121
More stories by this author here.
Email: tracywang@thebeijinger.com
Twitter: @flyingfigure
Instagram: @flyingfigure
Photos: Tracy Wang, Dianping
Comments