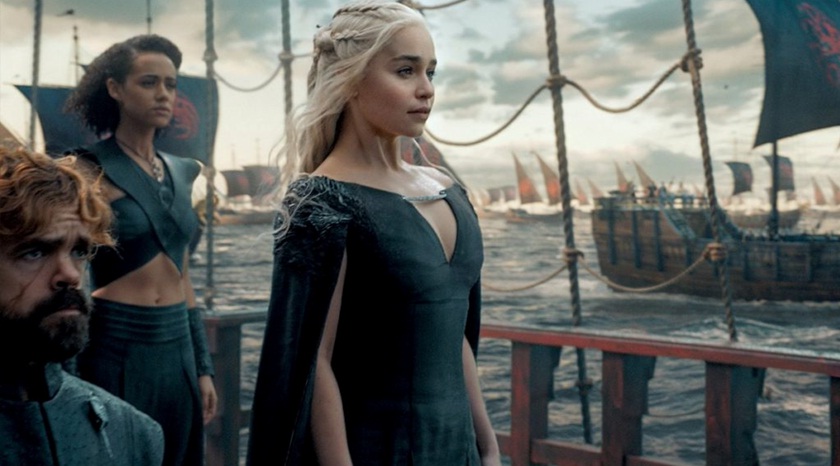 Winter is Here, Kind Of: Where to Watch the 'Game of Thrones' Season 7 Premiere in Beijing
Despite the strikingly hot summer, winter has arrived. Well, it has on the continent of Westeros at least. Die-hard Game of Thrones fans have waited for winter to come for more than a year now after the Season 6 finale left viewers excited and hanging on what would come next.
Since then, we've tried hard not to indulge in the murmurings of spoilers (white dragon, anyone?) and speculated where the massive armada of Queen Daenerys Targaryen would head to first, questions that are only compacted by the sad news that the upcoming penultimate season has been clipped to just seven episodes.
The good part? Game of Thrones will hit TV screens this Sunday, July 16, in the US, which means it will be ripe for viewing via entirely legal means at some of our favorite bars and restaurants around the city come early next week.
Monday, 6-9pm: Punjabi
The Lucky Street restaurant and cultural center will have a gluten-free buffet and GoT screening of last season's finale and this season's premiere. Entry is RMB 98 per person.
Monday, 9pm: North Capital
The Beixinqiao-adjacent hutong hangout will be showing Game of Thrones every Monday and reshowing the previous week's episode at 8pm.
Monday, 9pm: Caravan
Caravan will show the Season 7 premiere at 9pm alongside a number of food and drink specials on the night.
Monday, 9pm: Ron Mexico
Ron Mexico show Game of Thrones Season 7 at 9pm every Monday, offering buy one, get one free burritos from 6-9pm, and RMB 5 Fireball shots during the show.
Monday, 10pm: Anchor 2.0
A buy two, get one free deal on single malts will be how this recently reopened Xingfucun area bar honors Game of Thrones' new season. They'll show it in HD, and to build anticipation, will run a marathon of the preceding season throughout that afternoon beginning at 4pm.
Monday, 10pm: Q Mex Taqueria
Q Mex's new haunt, their Xinyuanli-located Taqueria, will also show the season premiere on Monday at 10.15pm following Season 6's finale at 9.15pm. The new episodes will then be shown at 9.30pm on all subsequent Mondays. Drink special during the screening include RMB 25 Coronas, RMB 40 margaritas, and RMB 30 classic and Cubano micheladas.
Tuesday, 8pm: Paddy O'Shea's
Paddy's will screen new episodes of Game of Thrones every Tuesday at 8pm before their regular weekly comedy night.
Wednesday, 8pm: Constellation Café
Sanlitun's newest café and bar will be throwing a themed party to show new episodes of Game of Thrones every Wednesday. There'll be plenty of pies to go around and fans are encouraged to come in costumes for a free drink.
And on that note, valar morghulis!
More stories by this author here.
Email: andypenafuerte@beijing-kids.com
Instagram: @coolkidandy
Photos: Mindblown (YouTube), EmiliaClarkeNet (Twitter), courtesy of the venues, courtesy of Beijing Improv, Digital Spy (HBO)
Comments