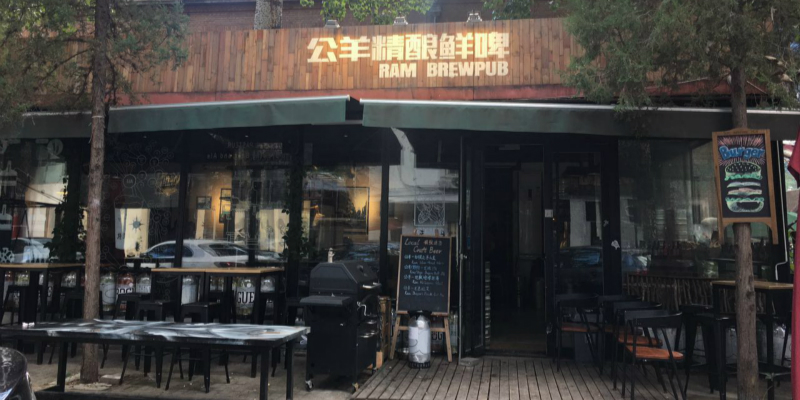 The Only Brewpub in 798 Art District: Ram Brewpub
A day of gallery hopping in the 798 Art District with your artsy-fartsy friends is enough to make anyone thirsty. Though that neighborhood isn't known for the type of high grade bars we've become accustomed to in Sanlitun, the hutongs and other hotspots around town, there thankfully is a craft beer haven in 798: Ram Brewpub & Tattoo (yes, you read us right.)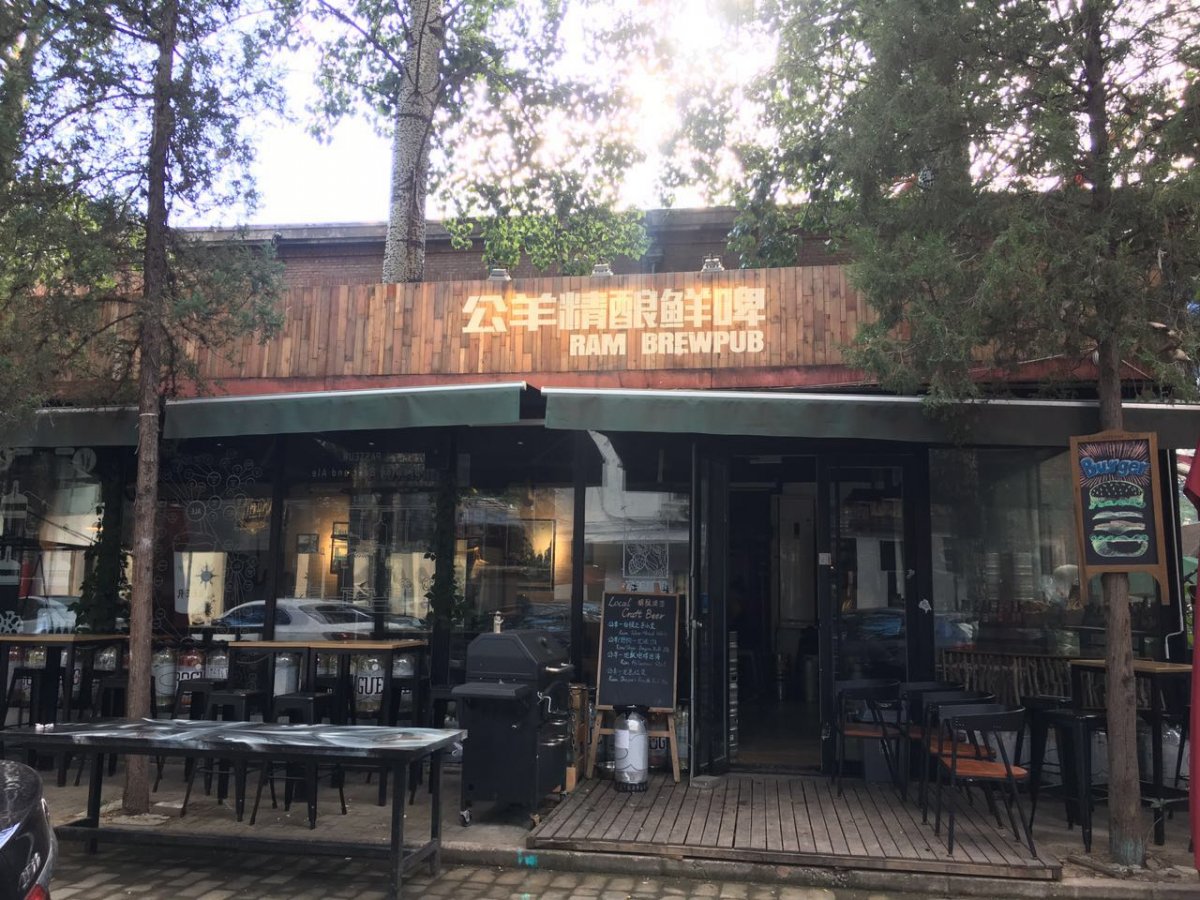 We visited Ram Brewpub on a busy, summery Sunday afternoon. To get there, we walked through crowds queuing up to take selfies in front of a colorful graffiti wall, ignored the crazy poses that those tourists put on, and went directly to the brewpub on Qixing Xijie.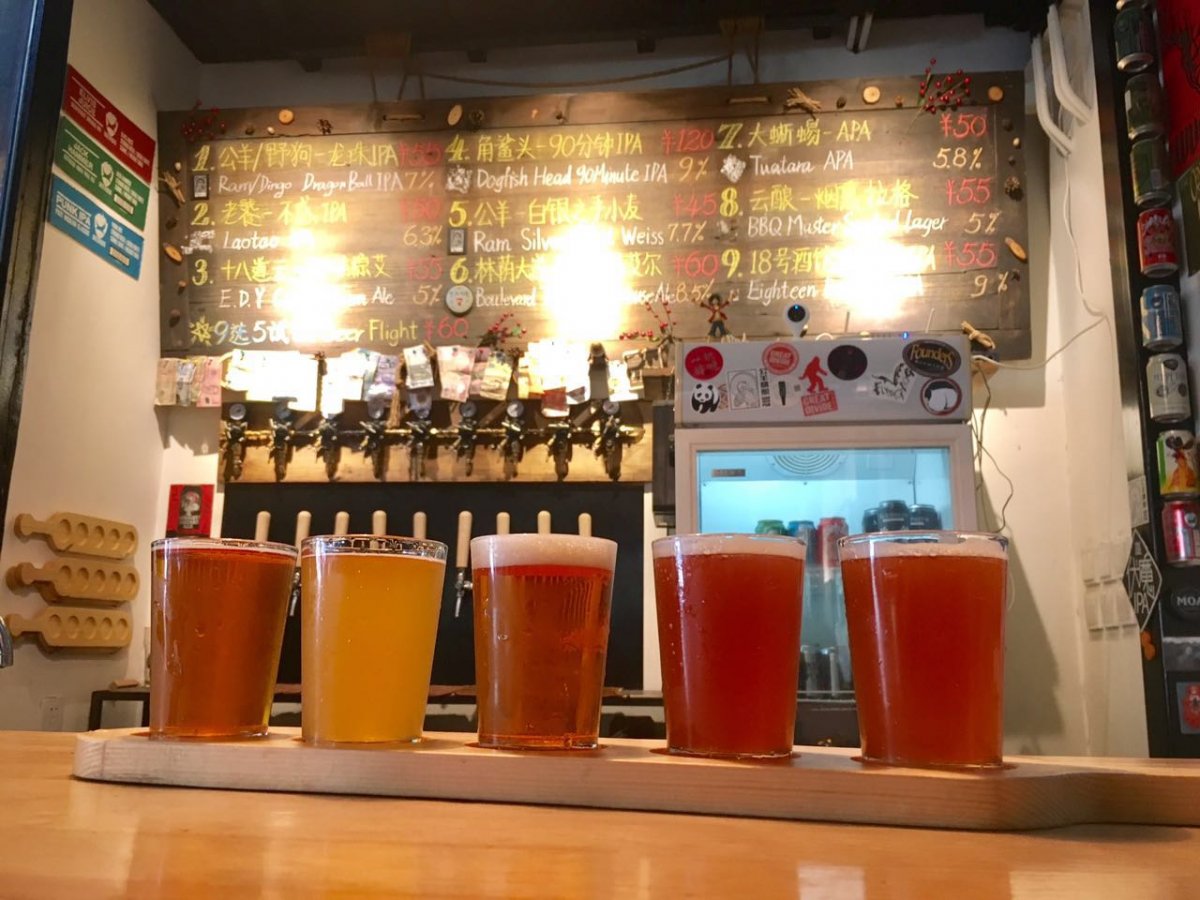 The bilingual name of the bar is in white on a wooden board. Huge picture windows with black metal frames give the place a beautifully bright atmosphere, despite some lingering cigarette smoke from inconsiderate patrons.
There were eight beers on tap during our visit, ranging from RMB 50-120 (the ninth was out of stock). Among those available suds were the Ram/Diago Dragon Ball IPA (7 percent ABV), the Ram Silver Hand Weiss (7.7 percent ABV), some domestic brews, such as No. 18's IPA (9 percent ABV), Laotao IPA (6.3 percent ABV), and BBQ Master Smoked Lager (5 percent ABV), as well as some imports, including Dogfish Head 90 Minute IPA (9 percent ABV), Tuatara APA (5.8 percent ABV), and Boulevard Ale (8.5 percent ABV). We chose a flight of five for RMB 60 that featured two of Ram's brews, a Laotao IPA, No. 18 IPA, and Dogfish Head's IPA. Their weiss was cloudy but citrusy, the Dragon Ball IPA had grapefruit and citrus aromas, while the Laotao IPA had strong off-flavor, and Dogfish Head was strong as our go-to beer and with good value here (a pint of it would be RMB 120).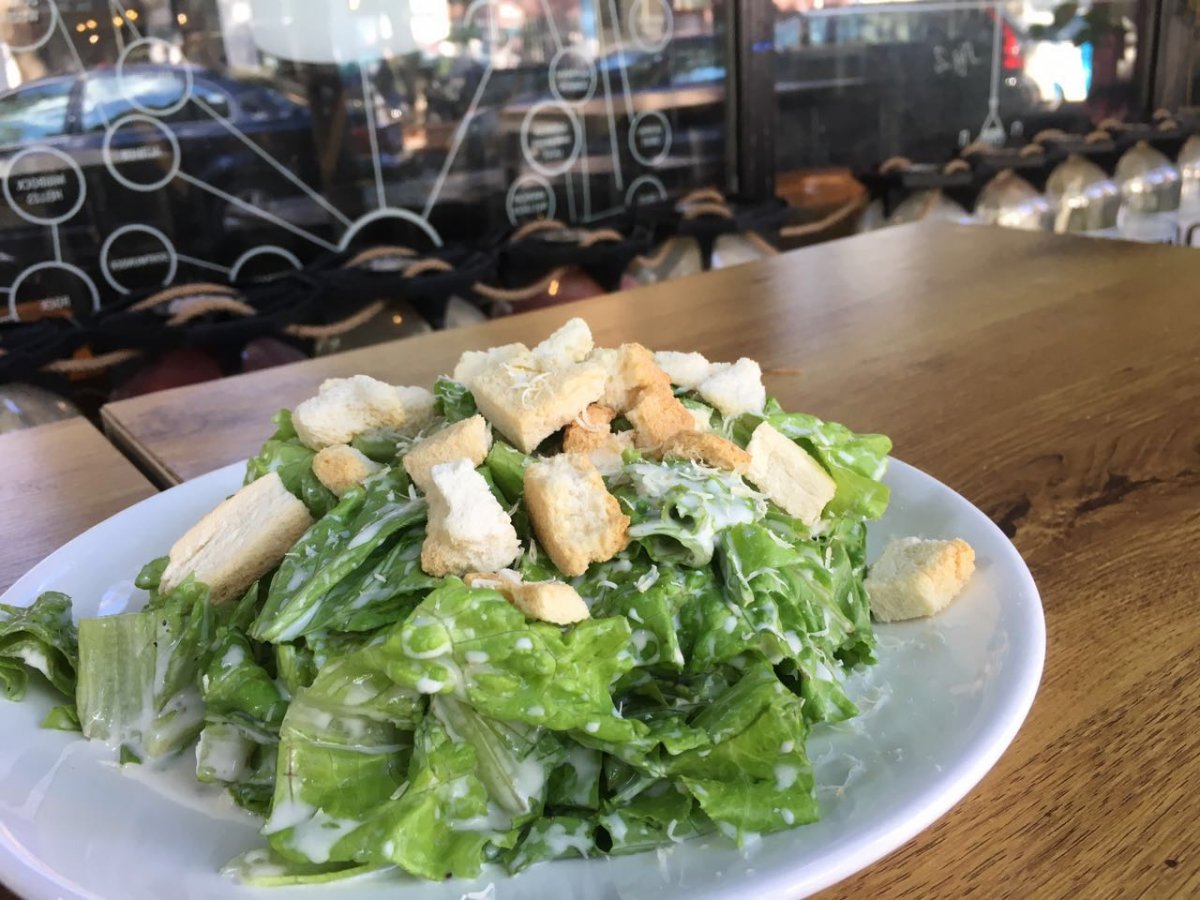 To go with the drinks, we got a bowl of peanuts (RMB 20), which is normally free at many downtown places (i.e. Great Leap #6), and a Caesar salad (RMB 40), which was simple with lettuce, cheese and some crumbs of bread. They also offer several kinds of burgers at RMB 45-60.
During our visit, they were brewing in the deep bar, letting us enjoy the enticing smell of mashed malts (or odor, depending on your preference of malts). The al fresco area is as spacious as the interior, sitting there, you can not only enjoy the rock music from Ram, but also some 80s retro Chinese songs from their neighbors (bonus!), and sacrifice yourself to feed the starveling mosquitos at the same time.
Thanks to our beer goggles, the name Ram Brewpub & Tattoo began to tempt us. After all, who doesn't want a tattoo when the bubbly drinks are numbing your nerves at such an artisan area?
After finishing a quick one at Ram, we tried to find the only bottle shop in the same area, but after wandering around for an hour and asking numerous people, we ended in vain. Sorry, beer-lovers.
Ram Brewpub
Daily 12pm-1am. 1 Qixing Xijie, 798 Art District, Chaoyang District (186 1828 7256)
公羊精酿鲜啤:朝阳区798艺术区内七星西街1号
More stories by this author here.
Email: tracywang@thebeijinger.com
Twitter: @flyingfigure
Instagram: @flyingfigure
Photos: Tracy Wang
Comments