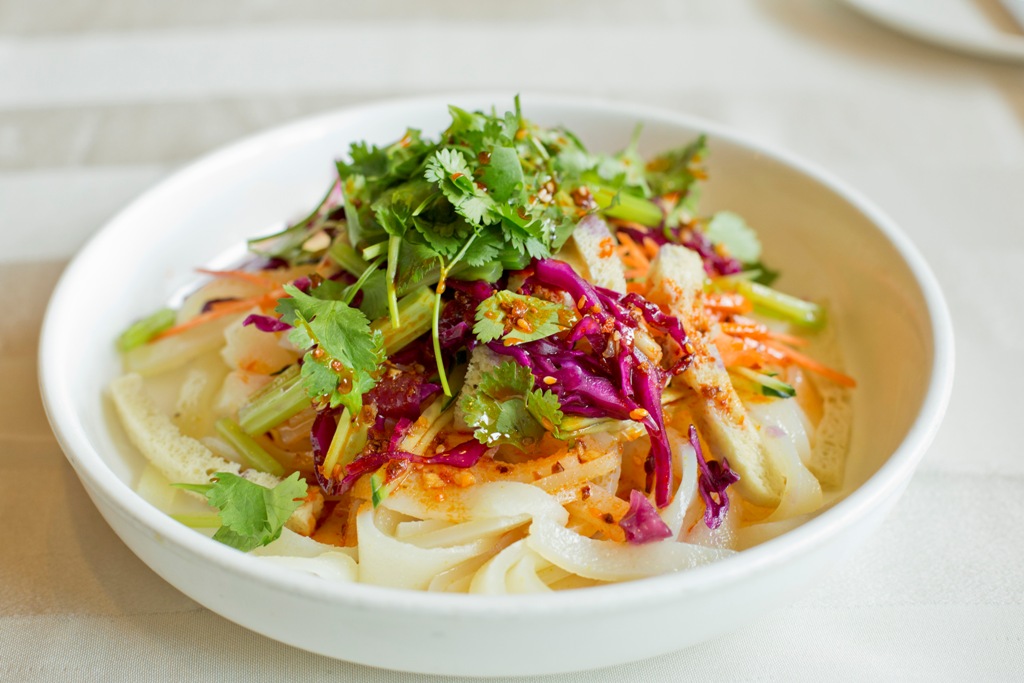 Ningxia Provincial Government Restaurant: Lamb, Cumin, and More Lamb
Ningxia Hui Autonomous Region is strongly influenced by flavors traditionally associated with the Hui people, one of China's 55 ethnic minorities. Approximately 20 percent of China's Hui population resides in Ningxia. Cutting to the chase and skipping the superfluous culinary jargon, Hui cuisine can be summarized by the ingredients of lamb, cumin, and a helping of lamb on the side.
Bearing in mind that I've never set foot in Ningxia (can you tell?), but have lived next to the imposingly vacant-looking Ningxia Hotel, which houses the Ningxia Provincial Government Restaurant, for four years. It seemed that it was about time for me to whip out my taste buds and dive into some lamb-a-licious northwestern cuisine.
The restaurant is located up a flight of grand marble stairs which marks the dichotomy between a quiet hotel lobby and an even more disappointingly silent restaurant. Tune in to hear the crickets playing their tiny violins (or the chef snoring, more likely).
Flipping through the menu, we decided to first play it safe with some cold noodles, the liangpi (RMB 20, pictured at the top), which was fantastic; crunchy shredded vegetables blended with chewy cold noodles in vinegar with just the right amount of chili. The meal started off light, and that's important because everything else you'll eat here is lamb.
The fried lamb chops with cumin (RMB 98) and the fried lamb with peppers and onion (yangrou xiaochao, RMB 46), stood out – the latter for its lamb variation on the usual pork-based bread stew found in homestyle restaurants throughout the city. The lamb chops were suitably tender, the fat and cumin not overpowering the, well, lamb overnotes.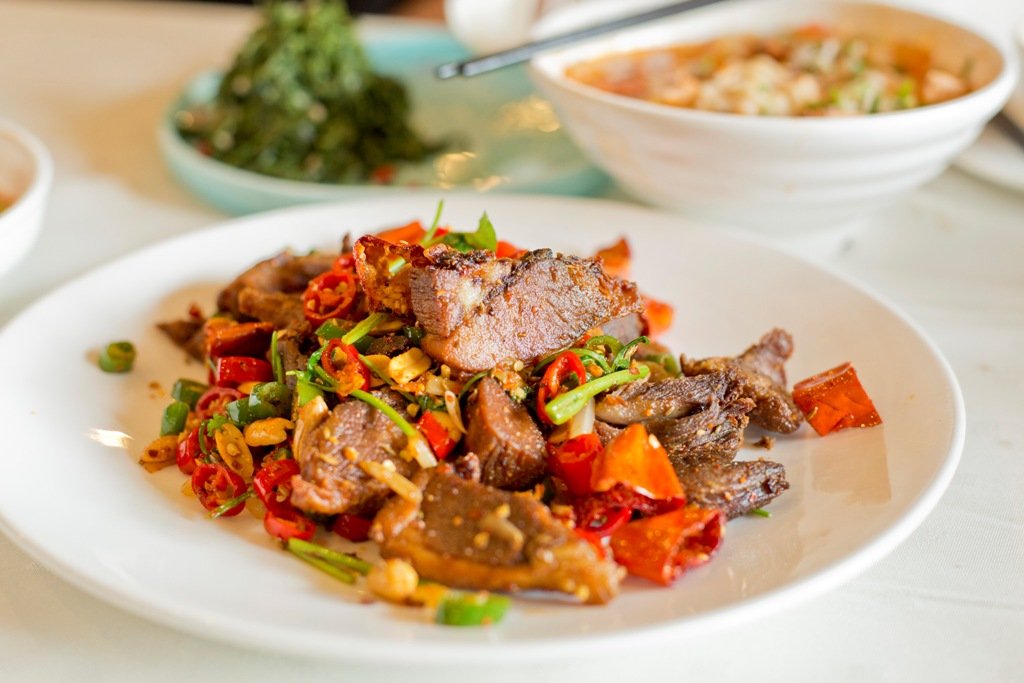 There are also a range of staple foods available, including baked goods, or even a great, big, steaming bowl of huixiang saozi mian (RMB 14-10), its mixture noodles, cubed carrot, and potato not steamy enough to bring beads of sweat to our brow, but nevertheless worth ordering for the perfectly-cooked and demonstrably hand-pulled noodles, and the richly flavored, and slightly sour, broth.
Despite the restrictive nature of Ningxia cuisine, we'd mark this a veritable Prov Gov win and will be back to dig further into its meaty offerings. We recommend visiting in a large group so that you can order to your heart's content (and add to the otherwise nonexistent atmosphere of the place).
Ningxia Provincial Government Restaurant
Daily 11.30am-2pm, 5.30-9pm. Ningxia Dasha, 10 Xiejia Hutong, Andingmen Neidajie, Dongcheng District (6406 1155)
东城区安定门内大街谢家胡同10号宁夏大厦
This article first appeared in the July/August issue of the Beijinger.
More stories by this author here.
Email: margauxschreurs@truerun.com
Instagram: s.xuagram
Photos: Uni You
Comments