Hot Concoctions: A Fiery Inventory of Beijing's Spiciest Cocktails
Now that our inaugural Hot & Spicy Festival is in full swing this weekend at Galaxy Soho, our spice related coverage continues with this hot and heavy cocktail roundup.Those of you who acquired a taste for all things hot at the fest can keep the burn going with the fiery wares available at these bars around town. 
Forget the old cliché about biting into a hot pepper and downing a cool drink for relief – keep the burn going with Beijing's spiciest cocktails. Some of the mixes below will feel like instant napalm for your palate, while others have a subtle slow burn that'll sizzle long after the last gulp.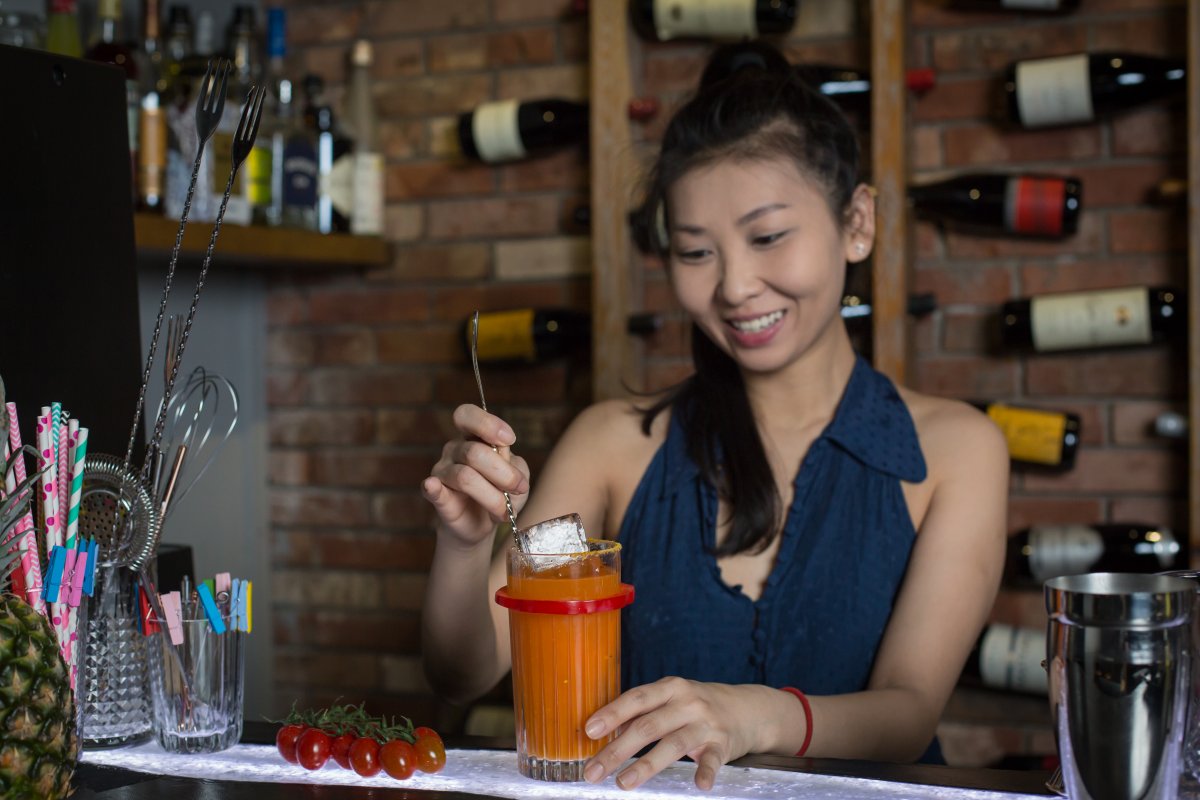 Sanctuary – "Dirty Cherry"
RMB 70
Key ingredients: Vodka infused with various peppers, mixed with in-house made tomato and smoked pepper soup. The secret ingredient: achar pickle brine made with pineapples, chilies, and a mix of vegetables, herbs, and spices.
Spicy inspiration: Owner Caroline Tan says this cocktail is a variation on one of her all-time favorites: the Bloody Mary. However, she elevates that somewhat standard drink with unique Southeast Asian twists, like adding the kind of brine she grew up seasoning her rice and sandwiches with throughout her childhood in Singapore.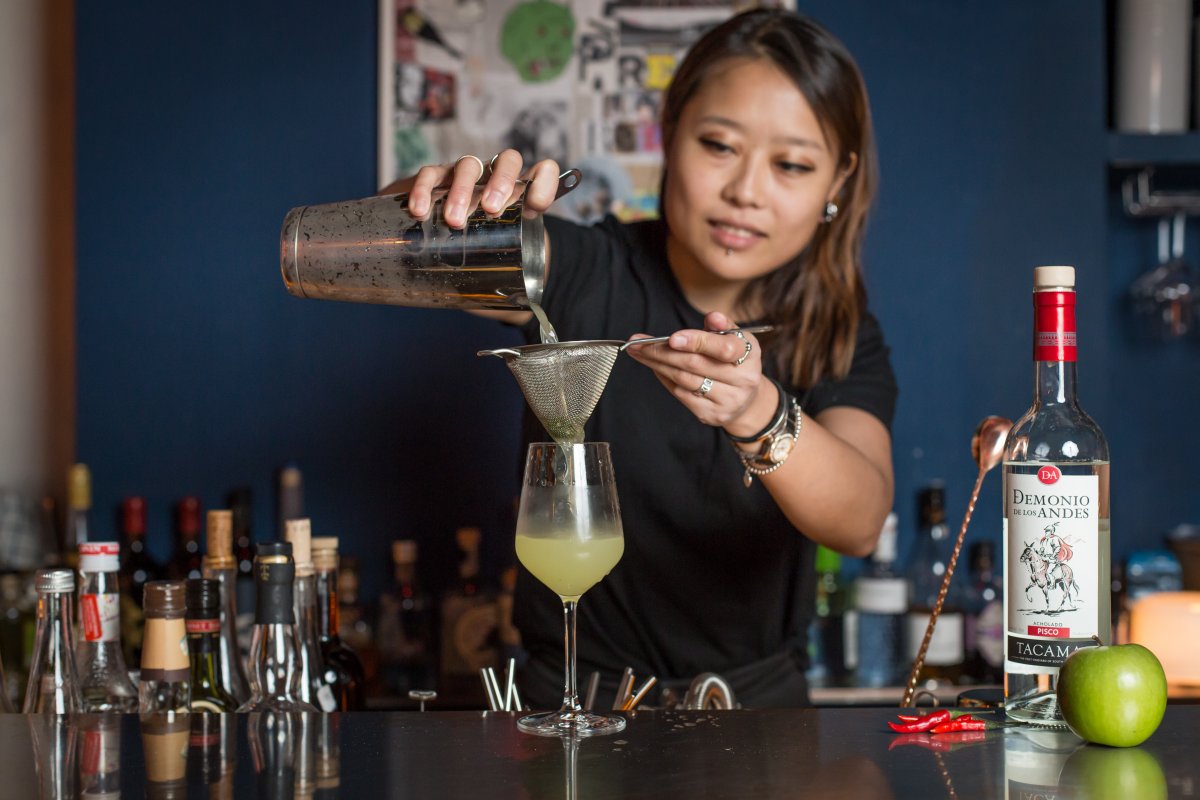 Press Release – "Lost in Andes"
RMB 85
Key ingredients: Andes Pisco, green apple, coriander, piri piri chili, elderflower
Spicy inspiration: Owner Issey Lin got the idea for this drink "from a book by Nobel Prize winner Mario Vargas Llosa called Death in Andes. The book explores the sin, violence, and romance in a remote Andean tribe. So I used Andes pisco, a traditional Peruvian liquor to represent Peruvian mystic, blending the flavor of chili for a hot sensation representing unforgiven sin, and adding green apple for a touch of curious romance."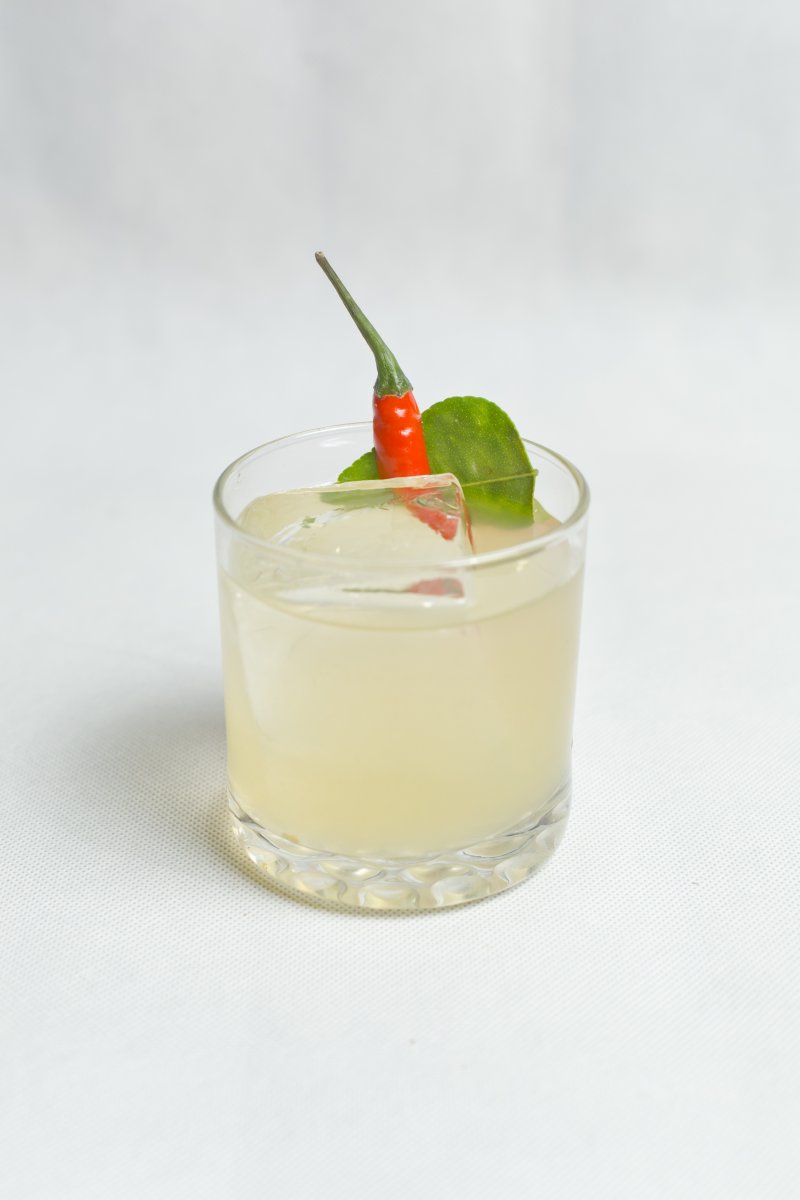 Mai Bar – "Lost in Thailand"
RMB 60
Key ingredients: Lemongrass, lemon leaves, coconut, chili
Spicy inspiration: Not one to shy away from experimentation, owner Jeff Ji based this cocktail on the Thai dish of tom yam kung soup. After visiting Thailand a whopping total of five times last year alone, Ji decided to dedicate one of his cocktails to the mouthwatering delights of spicy Thai cuisine.
Hoper – "Little Devil"
RMB 80
Key ingredients: Rum base, Cointreau and Malibu liqueurs, fresh chili and ginger
Spicy inspiration: "The aromas of its orange peel and coconut are richly layered," says owner James Hao. He adds that the cocktail's "Ginger and its chili peppers are hot and spicy, which will give you a warm feeling."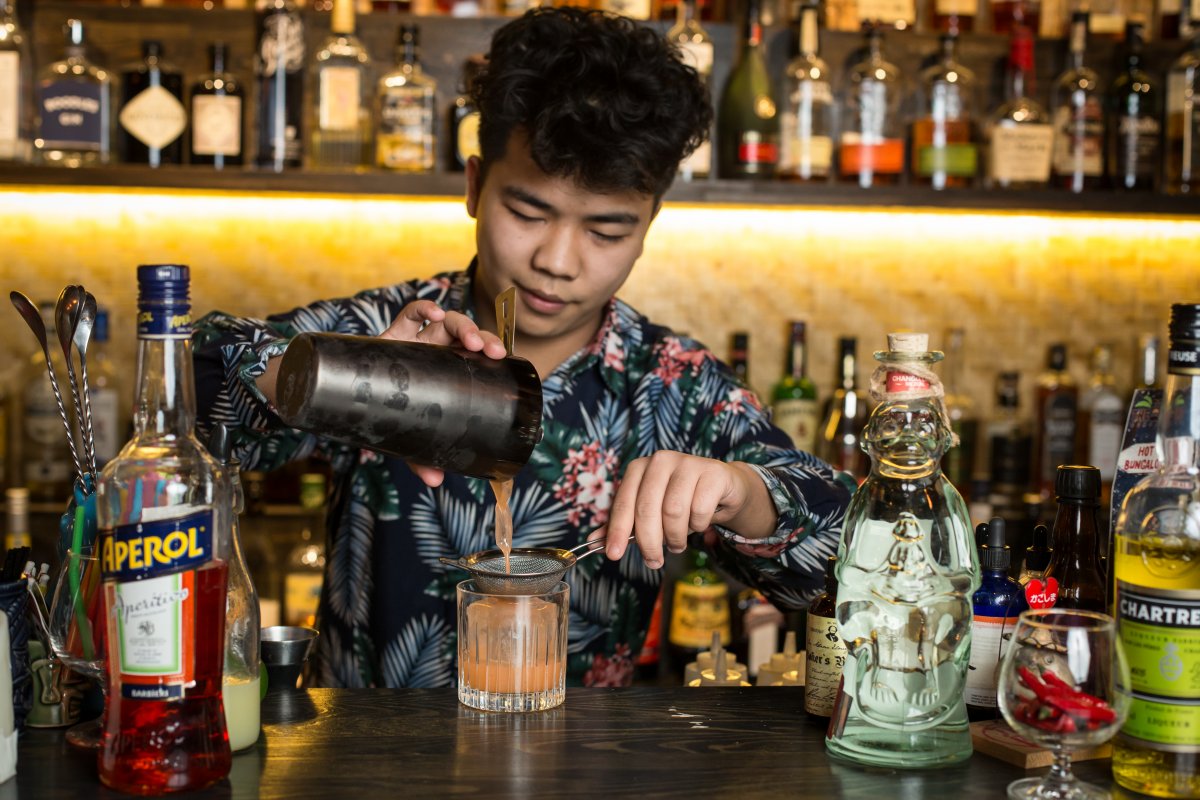 Bungalow Tiki – "Hot, Naked and Famous"
RMB 65
Key ingredients: Lime, Aperol, yellow chartreuse, and Mezcal infused with habanero
Spicy inspiration: Co-owner and co-bartender Peter Carey says, "It's a drink from the Death and Co cocktail book which we twisted up to invoke the spicy Latino spirit. It's a sophisticated cocktail, with sour, smoky, spicy, and herbal flavors."
More stories by this author here.
Email: kylemullin@truerun.com
Twitter: @MulKyle
Instagram: mullin.kyle
Photos: Uni You
Comments