Newly Opened La Villa Brings Family Style Neapolitan Cuisine to the Embassy District
Even when we are buzzing around town like bees, there's always a part of our hearts longing to loiter in Beijing's embassy district, which is tranquil, stylish, especially in the relatively, restaurant rife Caochang courtyard. The latest entry to lure back to that complex: Italian eatery La Villa.
Enter the yard, and pass Maeda Coffee (check our impression here), Walk further and you'll see La Villa next to its sister restaurant, Bistro 108 (which focuses more on French fare). The chic yet casual La Villa has café-style wooden tables, cherry-red colored leather chairs and sofas, two booths, nine tables, and a large al fresco area. We also liked the old Chinese woks adorning the walls, which the restaurant purchased from nearby street hawkers, according to manager Walter Janvier.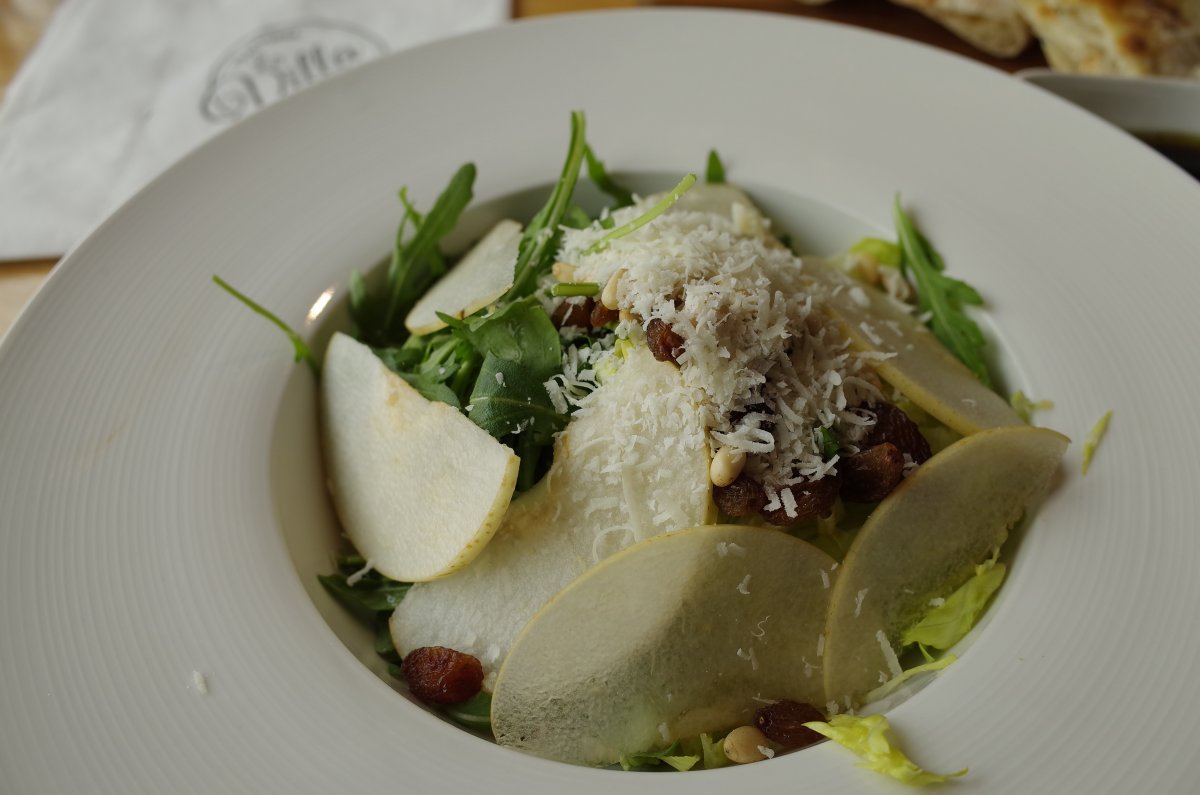 Just like most bistros in Italy, La Villa has classic starters (ranging from RMB 42-108). Highlights include gnocco fritto, salads, and beef carpaccio. Also on offer: six different pastas (RMB 75-98), mains (RMB 95-168), two risottos, seven kinds of pizza (RBM 68-128), and a few desserts.
For those with decidophobia, they make it easy – RMB 88 for two dishes, and RMB 108 for three dishes, basically covering the most popular items on the menu. We tried a few of the offerings on the lunch set, including the Italian pumpkin & truffle soup, which was bright yellow, thick in texture, and seasoned with truffle for an earthy aroma. The seasonal salad was simply refreshing thanks to its arugula, thinly sliced pear, raisin, and lettuce, all drizzled with vinaigrette.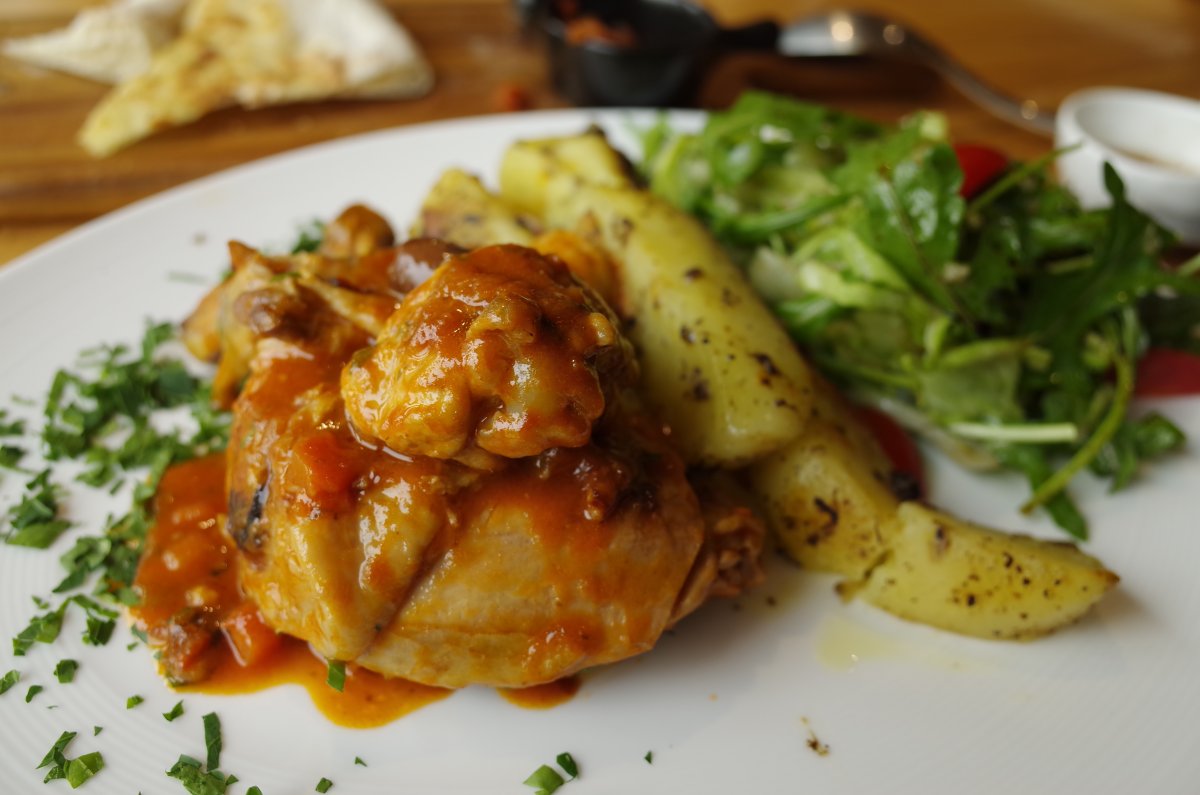 As for the mains, we had the pollo alla cacciatore. Its chicken was readied in a rustic "hunter-style" replete with herbs, olives, and tomatoes. It was paired with salad and chunky potatoes with truffle. The chicken was cooked tenderly and succulently, while the olives and tomatoes brought acidity to the dish.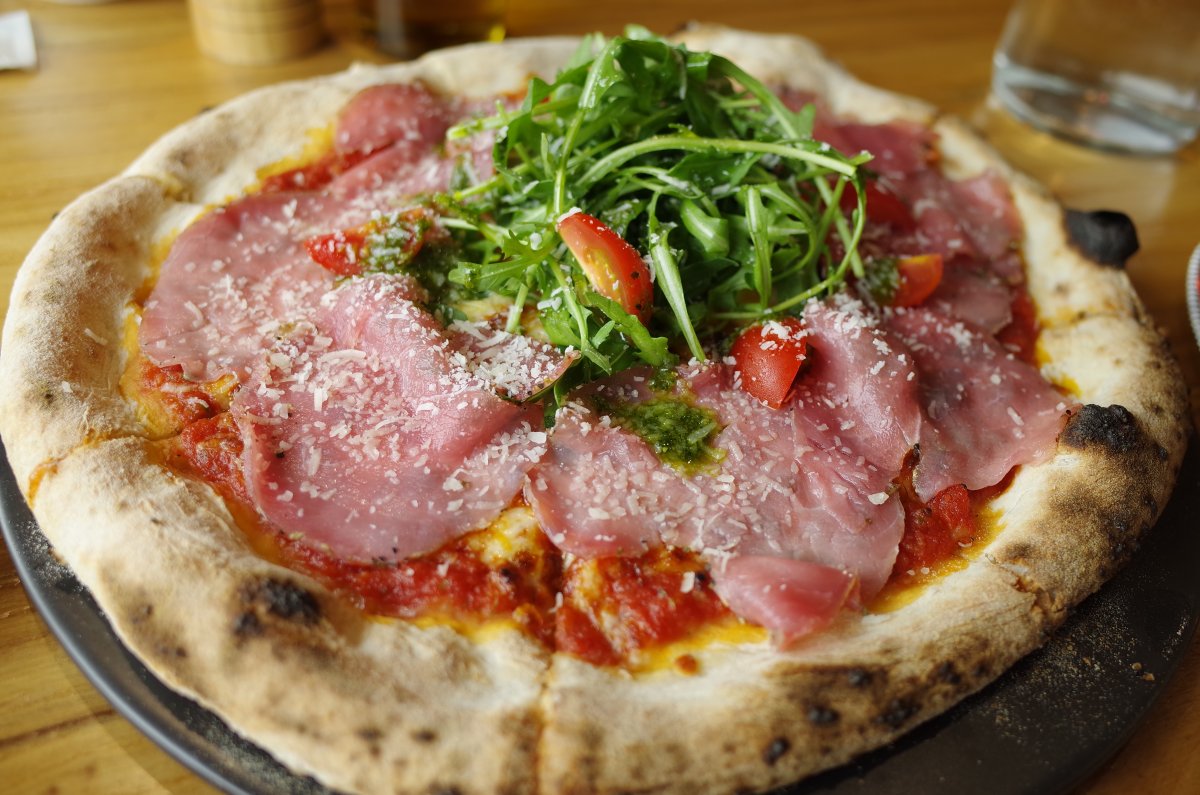 Enjoyable as that home style poultry was, the meal's true star was the pizza. The beef carpaccio pizza was elegant with bready dough, and melt-in-your-mouth sliced beef, all topped with arugula and Parma cheese. The chili infused olive oil that you could drizzle on your slice was outstanding, and gave the pizza a distinctive kick. It surely doesn't follow the strict rules made by Associazione Verace Pizza napoletana, but no matter – it still evokes sunny Mediterranean days in Naples where pizza originated. La Villa uses an in-house gas oven to bake the pizza (because wood-fired stoves are mostly forbidden in Beijing), and you can peek the chef making and baking the dough expertly from the kitchen.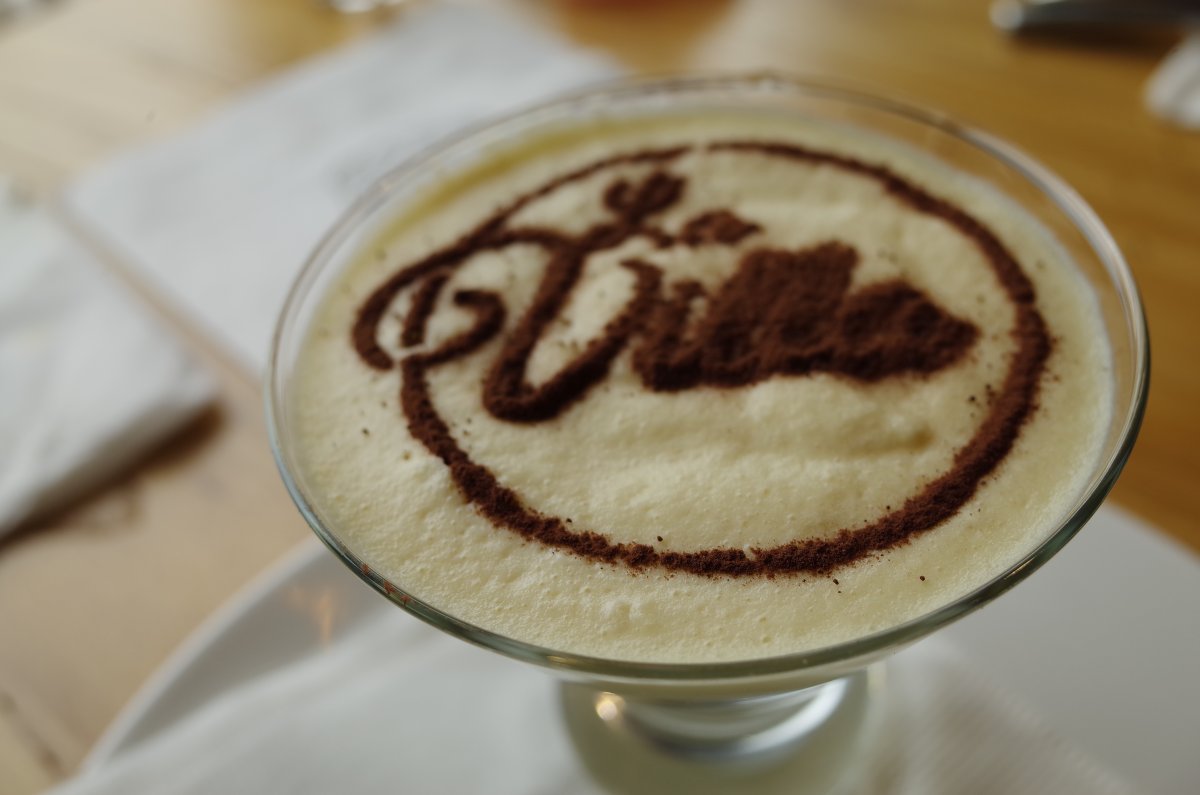 We finished our meal with a bite of homemade tiramisu (RMB 45), as well as Neapolitan ricotta cheese patisserie (RMB 42). The former was served in a goblet and featured a strong rum kick that balanced well with the soft and creamy sweetness of its remaining ingredients.The ricotta cheese patisserie, meanwhile, had a sturdy texture and enough orange to give it a passionately zesty and citrusy flavor.
From the deliciously rustic dishes, to the delightful ambience and bargain lunch sets, it's apparent that La Villa will not only attract neighboring diplomats, but also foodies from far and wide to the burgeoning Caochang courtyard.
La Villa
Daily 10am-10pm. 106 Caochang, 19 Tianze Lu, Chaoyang District (186 1004 3006)
意家里餐吧:朝阳区天泽路19号草场106室
More stories by this author here.
Email: tracywang@thebeijinger.com
Twitter: @flyingfigure
Instagram: @flyingfigure
Photos: Tracy Wang
Comments