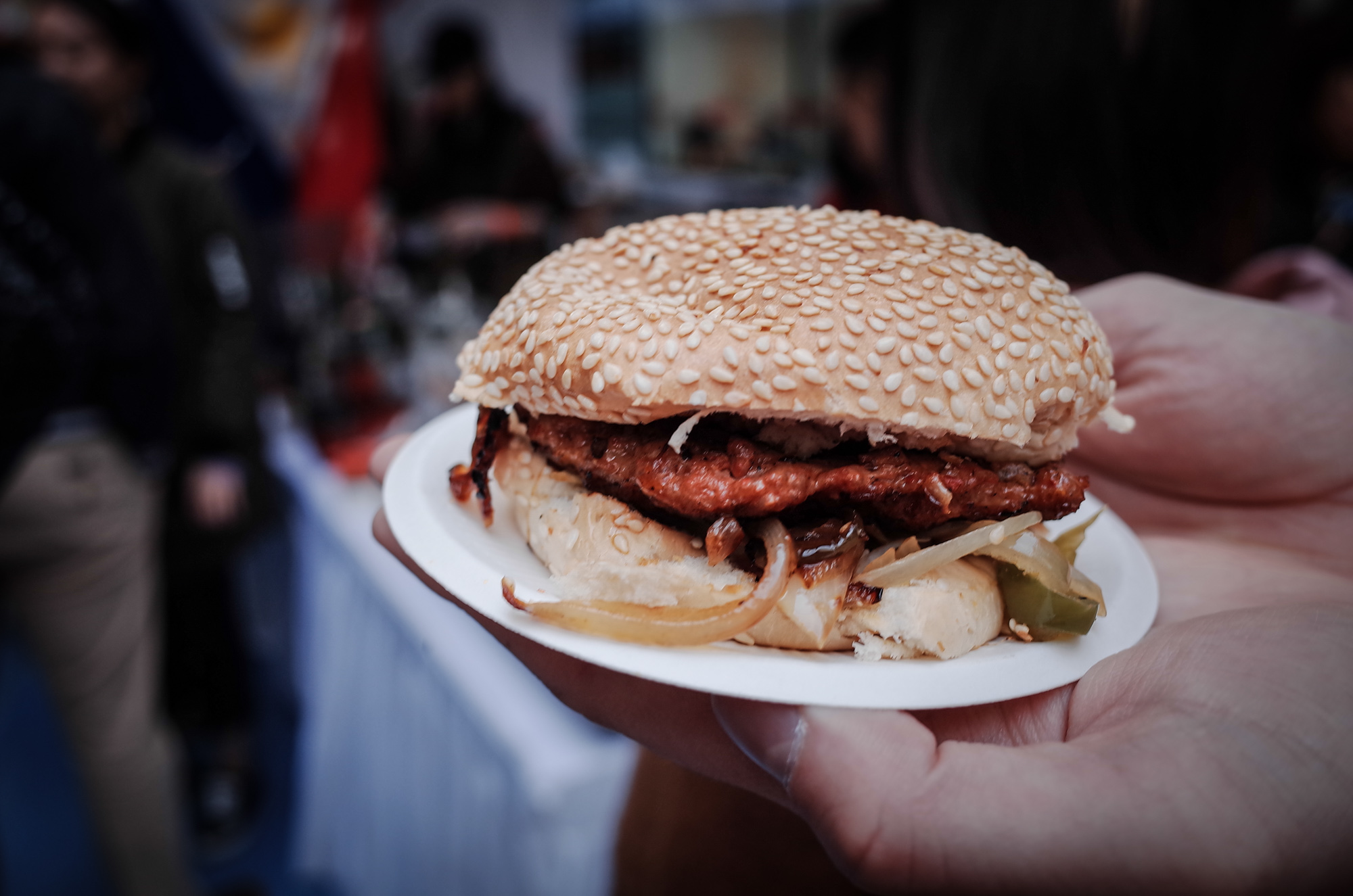 Feel the Burn: Caravan's Badr Benjelloun Dishes On Hot Moroccan Harissa As the Spicy Fest Rolls On
Now that our inaugural Hot & Spicy Festival is in full swing this weekend at Galaxy Soho, we're Feeling the Burn with a few of the vendors to see what fiery wares they'll be slinging for attendees.
Think Sichuanese dishes are the spiciest? Badr Benjelloun begs to differ.
The Moroccan born owner of Caravan restaurant and bar brushed up on numerous pepper types ahead of the Beijinger's inaugural Hot & Spicy Fest (the second day of which is Apr 15 from 11am-8pm at Galaxy Soho). His verdict: Yunnanese cuisine is hotter by far, despite Sichuan's renown for fiery fare.
That means Yunnanese are the most fortified Chinese customers to try Caravan's molten hot "evil burgers" (pictured in the lead image above) and new fiery chicken sandwichs, along with their Bloody Pirate cocktails (a spice rife twist on the Bloody Mary) all of which lit up the Hot & Spicy Fest on its first day.
The secret ingredient to Caravan piping hot wares at the fest: harissa, a North African flavoring paste abounding with hot peppers that Benjelloun grew up with in Morocco. Caravan patrons (at both the restaurant on Guanghua Lu and its Hot & Spicy Fest booth) from Hunan could easily handle the exotic spicy harissa paste that Benjelloun and his staff make themselves. He says that's because "Spicy Sichuanese food just numbs your mouth. But truly powerful spices like what you find in harissa, or what Yunnanese people grew up with, are something else altogether."
So rather than a nuclear hit, the spices that Benjelloun touts are a slowly tantalizing tease that works its way up your palate and lingers. For him, it's a more foodie-centric sort of spicing centered on "flavor, not heat."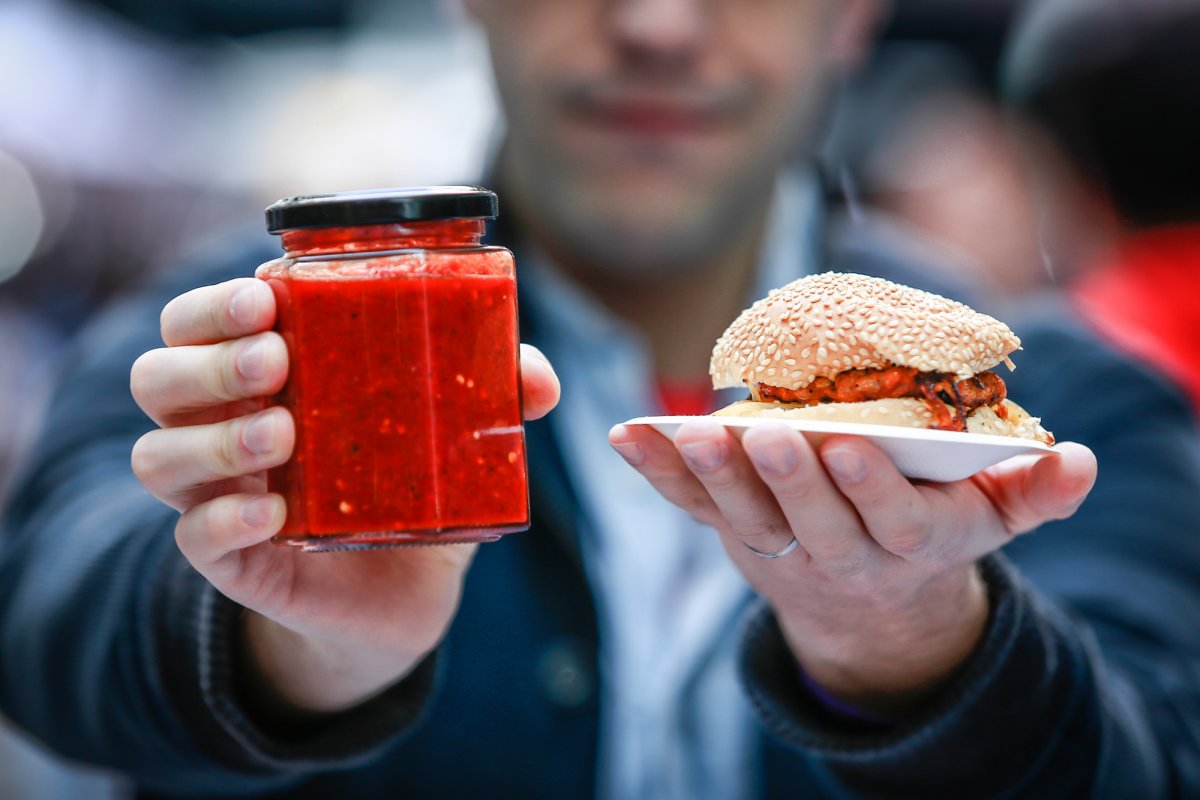 And while Benjelloun's harissa slathered wares will be unique and exotic for even the most seasoned of Beijing pepper gobblers at the fest, he says that the ingredient has even varied wildly for him, despite his growing up with it. That's because he and his fellow Moroccans are used to an iteration with peppers, garlic, cumin, but when he traveled in Tunisia he discovered people there prefer a "sweeter, more runny version. And Algeria, meanwhile, has something in between those extremes."
You're sure to be taken aback by, and then taken with, the potency of Benjelloun's harissa wares at the fest. The bet fix for that: buying up a jar of that spicy paste for RMB 75 to build up your tolerance in your own kitchen. Benjelloun has already accrued a pretty solid base of customers and fellow restauranteurs that buy up those jars of harissa everytime he and his staff wrap up a batch at Caravan (he attributes part of that popularity to an easing of travel restrictions to Morocco for Chinese in recent years, prompting plenty of Beijingers to give Caravan a try before or after their trips to Casablanca and Fez).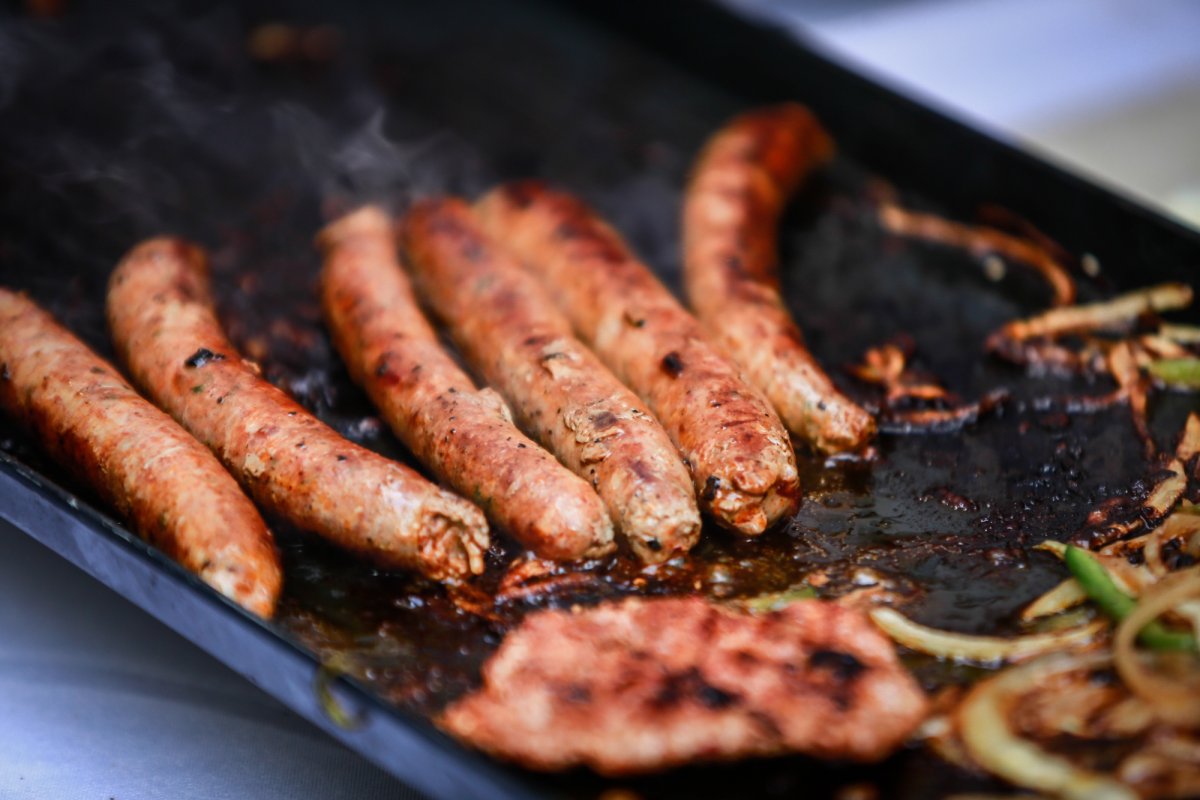 Aside from the searing items he's featured at the Hot & Spicy Fest, Benjelloun is also readying a slew of other new offerings at his restaurant. Fans of his now-defunct Gulu Bazz vermouth bar (formerly Cuju rummery) will be more than pleased to see a staggering selection of 200 new rums at the Guanghu Lu Caravan soon, with a focus on 60 of those sugarcane-derived spirits. Those rums can be sampled by the glass or by the bottle (Chinese patrons often preferring the latter), and in keeping with all the fun he's had in lieu of the Spicy Fest, Benjelloun is also tinkering with a new Sichuan chili infused rum.
It's a wide range of new endeavors, to be sure. But fans of Caravan and Cuju before it expect nothing less from one of Beijing's most eclectic F&B personalities. Judging by the sweltering hot "evil burgers" I tried at Caravan's booth on Saturday (which left me smacking my lips and even a bit woozy with an endorphin rush that those peppers provide) Benjelloun is on quite a hot streak as of late, meaning you should hurry to the Caravan Hot & Spicy Fest booth on Sunday and grab some of his harissa wares while they're hot.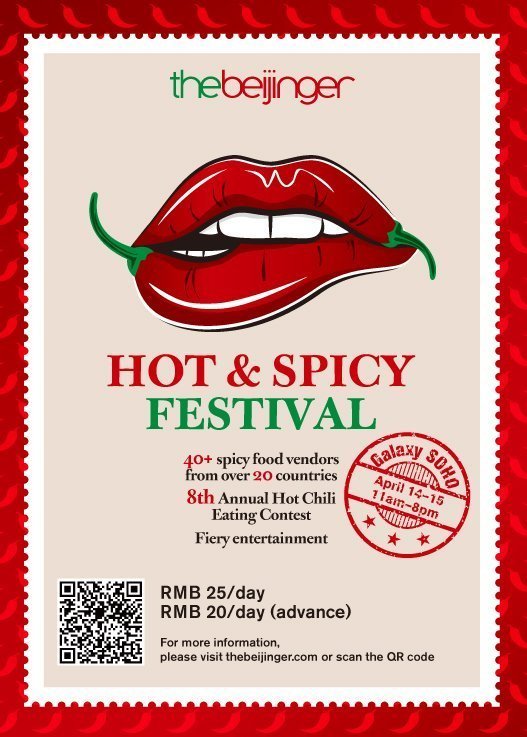 Caravan, along with 40 more of Beijing's top purveyors of chili-infused grub, will be in attendance at our inaugural Hot & Spicy Festival at Galaxy Soho, which has its second day on Apr 15 from 11am-8pm. Scan the QR code in the poster above or read more on what to expect here.
Photos: Ken, Uni You
Comments