Nothing to Call Home About: Air China Inflight Wi-fi Excludes Smartphones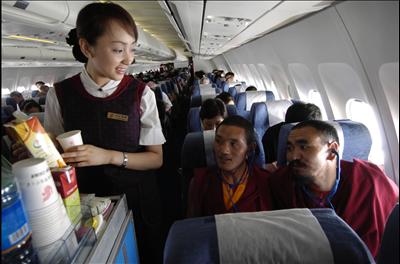 Air China is apparently rolling out free, inflight Wi-fi for passengers on domestic flights, though bring a laptop, as Wi-fi-enabled smartphones are banned.
Anyone who has flown domestically on Air China may have been scolded by flight attendants for listening to music or watching video on smartphones – especially Apple's iPhone – as airline regulations mandate that phones be off, not just in the "Airplane Mode" or other non-broadcasting setting. The same apparently applies to the new Wi-fi service, according to Tech In Asia.
Service may be limited initially to routes flying Airbus A330-300 aircraft. The move would certainly be an inflight service improvement, especially given the everybody-watch-the-same movie offering that is standard and considering that Wi-fi is usually reserved for business class passengers and above on airlines that offer Internet connectivity. Even then, the airline usually charges a fee per megabyte or e-mail.
Have you flown on an Air China flight that offered Wi-fi? Tell us about it in the Comments section below.
Photo: English.peopledaily.com.cn.
Comments