Beijing may be no Taipei or Hong Kong when it comes to street food, but that doesn't mean China's Celestial City doesn't have some excellent stuff to offer – especially to the late-night crowd. We've assembled our top five picks for the best late-night eats around, so you can stop with the cheap thrills of midnight karaoke buffets and start getting some serious after-hours eating done. Keep scrolling, and start drooling.
1. For treats like Taiwanese shaved ice, claypot tofu, and some of the best Kung Pao Chicken in town, try Bellagio. Beijingers are no stranger to this tasty grub hub: it won Best Late-Night Dining in our 2013 Reader Restaurant Awards.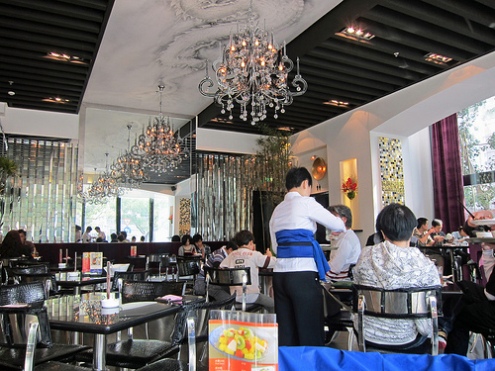 2. For good old fashioned Chinese breakfasts and more, head to Goody House, beloved amongst late-nighters for its well-priced Taiwanese classics like sweet soymilk, zongzi, and steaming bowls of beef noodle soup.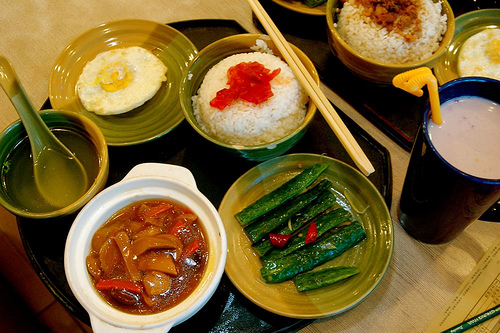 3. If you want to avoid the hours-long lines that inevitably pop up at Beijing's most famous hotpot haunt, head to Haidilao after midnight, when the crowds are gone but the delicious food is all still there.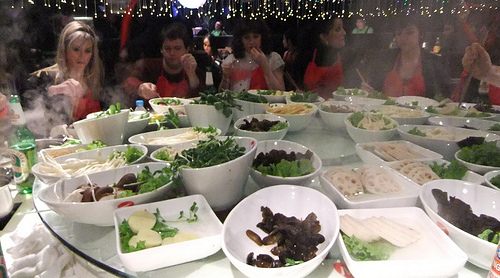 4. For those late-night shrimp dumpling cravings, hit up a Jin Ding Xuan near you. Tasty, well-priced 24-hour Cantonese food in multiple locations around Beijing, this place is a hit with locals and tourists alike. Need we say more? We didn't think so.
5. Bi Feng Tang's boat-shaped seats are second only to its fabulous fare. Another 24-hour dimsum place, this Cantonese eatery has numerous branches around Beijing that are always packed, but go after midnight and you just might be able to avoid the crowds.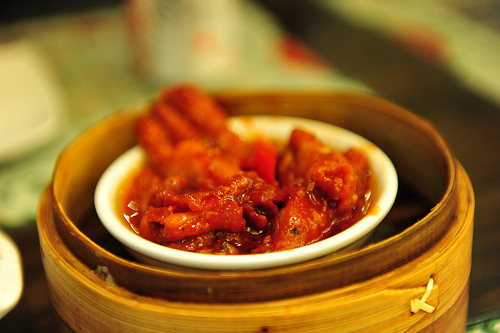 Of course, you can always stick to McDonald's or KFC. But with this many tasty alternatives, there's no excuse to settle for something less than stellar.
Work off all that late night grub with this Take Five.
Photos: Tricia Wang, Su-Lin, Ian Riley, Toby Simkin, David Anthony Siddall, and Simon Q on Flickr.