Stolen SALT? Restaurant Now Being Operated by Landlord, Former Employee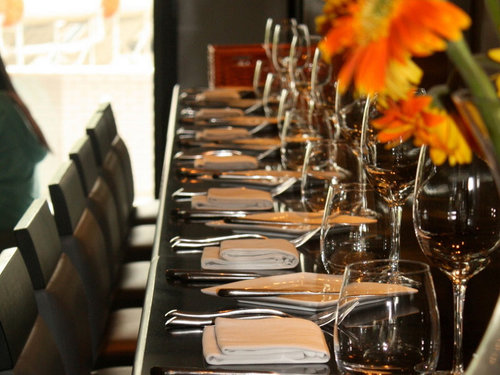 After announcing unexpectedly on August 27 that it would be leaving the Lido area location it had occupied for six years, SALT informed the Beijinger on Saturday afternoon that the restaurant would be operating again on Sunday under the SALT name, however without the knowledge or permission of owner Gaby Alves.
Jennifer Eden, SALT's marketing director, said former assistant manager Lucy Wang, landlord Mr. Xin and SALT's now-former lawyer have colluded in this move. "They have effectively stolen our business and are operating completely illegally," Eden said in a statement released this morning. She said she first noticed that the space was in use when she swung by the area the other day and noticed a window was open in the restaurant.
Contacted by the Beijinger, Wang commented that the "The former management owes money for salary, rent, distributors and we have proof." Wang said that she is not the manager, but is in fact a shareholder in the business. Mr. Xin could not be reached for comment.
In late August, SALT said that it intended to move, but not until after a few days of customers arriving to find the doors closed. "After six great years at 9 Jiangtai Xi Lu in Lido, SALT restaurant is moving house," said in a statement.
"Several new locations are currently being considered, and I will keep you up to date via saltrestaurantbeijing.com and direct email," Eden said via e-mail. No timetable was given as to when that new venue might appear, but Eden said that SALT's catering services would continue as normal.
Photo: SALT
Comments