Talking Travel: Spring Festival's Over. Book Now for Spring Travel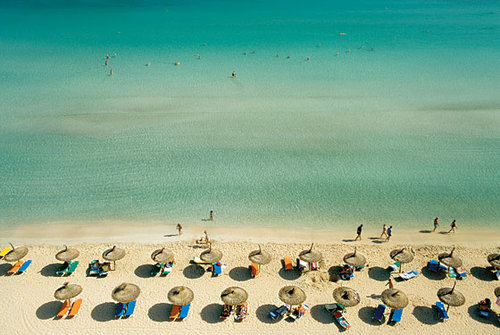 Happy Horse! Just when you thought you didn't have to think about traveling again … well, now's the time to plan your next holiday.

Talking Travel's rule of thumb is: plan your next holiday as soon as you return from your previous one, at least if you expect to have your choice of destinations and reasonably priced airfares and accommodation. As we noted a post-October 1 holiday edition last year, booking early means it's possible to get good prices, even bargains, during peak periods. Airlines and hotels want to be full, and although prices hit a premium as dates close in, the reality is, they'd rather have the money up front instead of fighting for last-minute travelers.

China's three spring holidays are a mixed blessing. Sure, they're days off, and this year, we'll only be making one of the up (May 1). However, they're still only long weekends, so unless you're prepared to burn some annual leave days, going to far afield isn't possible.  Therefore think about some of the domestic destinations we recommendeded for 2014 in our previous edition. They're pleasant, fun, and relatively easy to reach.

One thing to keep in mind: although high-speed rail is really the way to go in China, it doesn't allow for booking too far in advance. Air travel will be more expensive, but purchased early enough, it can be competitive, and if the flight takes off on time, it will still most likely be faster. Give that some careful consideration. We'd love to receive your thoughts on air travel versus rail in the comments section below.

A quick look at Ctrip – a site we do not recommend, by the way – gave us the following fares for the Qingming April 5-7 period. Beijing to Chengdu roundtrip came in at about RMB 2,500 plus tax, not really a bargain. Weihai in Shandong is much better at RMB 1,387 plus tax. Ningbo was not too bad at RMB 1,650 plus tax.

Here's the bad news: the Spring Festival holiday isn't even over and flights for the next set of holidays are already selling out. Cebu Pacific to Manila, April 5-7? Forget it. However, consider strategic use of holiday days to save money: shift your travel plans to April 2-6, and the fare not only drops, but becomes RMB 388 each way, plus quite a few fees and taxes.

We want to like AirAsia, but frankly, from Beijing, their fares suck. Sure, they're marginally less expensive than those on other airlines. But there's no legroom, you can't bring your own food or beverages (they will check your bags), there's absolutely no legroom, and almost all of their routes go through Kuala Lumpur, extending any journey to non-Malaysian destinations by hours. Who needs that on their holiday? Time-shifting and booking early will produce similar results. Why arrive and return from your holiday exhausted? That's just not the point.

Wishing everyone one road flat safe on their way back to Beijing.
Photo: nymag.com
Comments