Foreign University Students Now Have the Right to Work in China?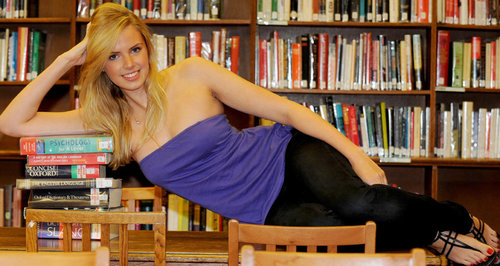 In addition to studying vigorously and acquiring knowledge at a geometric rate, it appears that foreign university students in China may now have the right to work, if an article on the People's Daily's website is correct.
"Until last year, foreign students were not allowed to work part time or take on an internship while they were studying. Some believe these policies were the major reasons that stopped some foreign students from studying in China," People's Daily writes.
"Last year the government updated the current visa system and introduced some changes to the application process for a residence permit. For the first time, foreigners holding study residence permits were permitted to take part-time jobs or internships outside the campus as long as they obtain approval from their academic institutions and the entry and exit administrative authorities," the report says.
After graduating, people at the beginning of their career are required to have two years of employment experience outside of China before seeking work here. This sounds like an invitation to abuse student visas for employment purposes even more, and in an ever-tightening visa regime, seems like a big loophole.
The article even hints at that: "When asked what if she couldn't find a job, she considered the question for a moment. "Well, I would go for postgraduate study like Chinese students do,'" [22-year-old Russian student Kristina Popova] said. Given the recent crackdown on illegally-employed models in China, we expect a sudden upsurge in the number of statuesque graduate students at Beijing university in the autumn.
Photo: Against Her Better Judgment
Comments