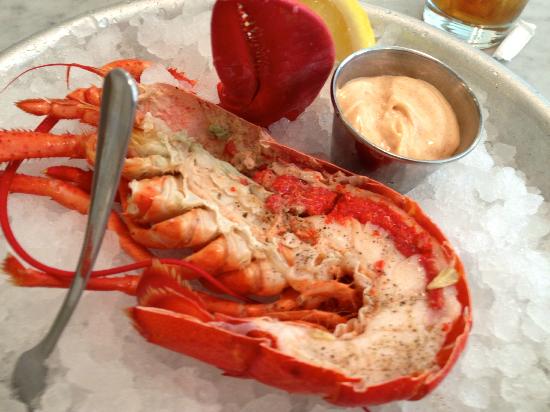 Great Leap Brewing's The Chef & The Brewer Event Set for August 17
The afternoon of August 17 is going to be a long one, as the Beijinger 2014 Reader Bar & Club Awards two-time Bar of the Year Great Leap Brewing will host the next installment of their The Chef & The Brewer series from 1-4.30pm, featuring Chef Andreas Block of Fairmount Hotel's The Cut.
The menu will feature rib-eye steaks (450g) and half-lobsters, along with free-flow 120ml beer samplers, starters, sides, and dessert, as part of a three-course meal, all served at Great Leap's Xinyuan Lu brewpub. The brewer, of course, will be Great Leap's own brewmaster Carl Setzer.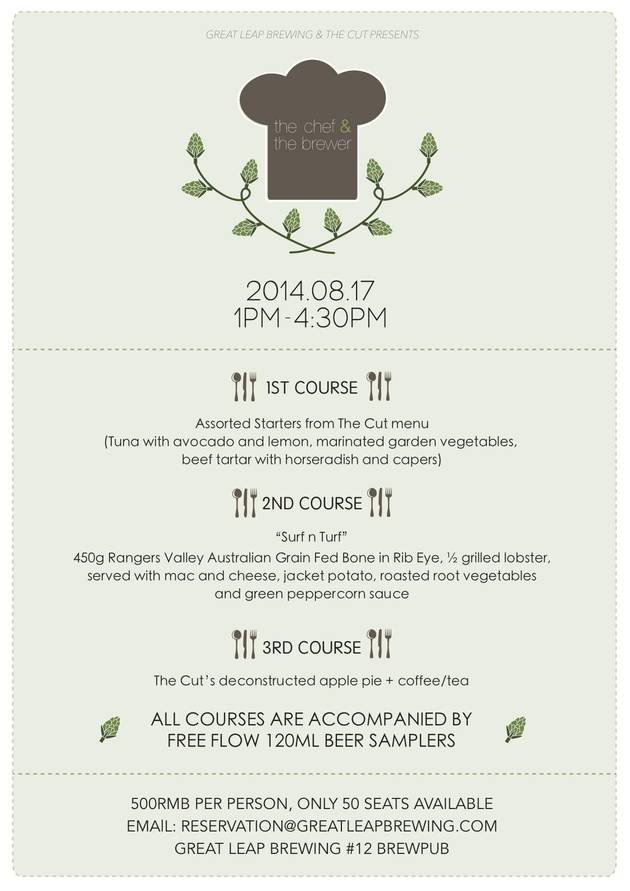 Only 50 seats are available, for RMB 500 each, inclusive of all of the above. To make a reservation, email lucia@greatleapbrewing.com.
Correction: An earlier edition of thi spost identified EAST Hotel Beijing's Rob Cunningham as the chef for the August 17 event. Andreas Block will be the chef on August 17 and Rob Cunningham will in fact be joining the next event.
Photo: TripAdvisor
Comments