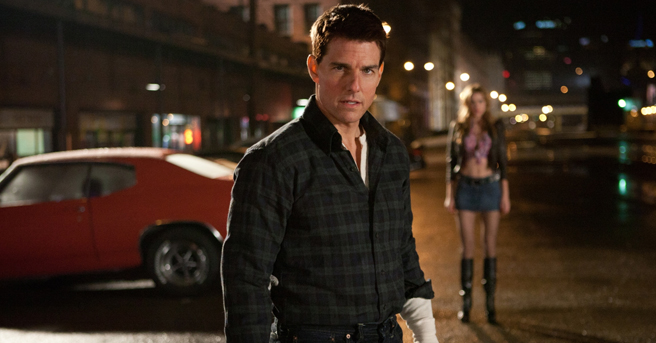 Four Hollywood Blockbusters Get a China Release this October
Told you so. Inferno (但丁密码) and The BFG (圆梦巨人) are getting a cinematic release in China – just like we said they probably would on Saturday.
Citing "reliable sources," local movie portal Mtime says they are two of four major Hollywood films screening in China this October, the other two blockbusters being Jack Reacher: Never Go Back (侠探杰克:永不回头) and Ben-Hur (宾虚).
Biblical flick Ben Hur is first off the rank, screening on 2D, 3D, IMAX 3D, and China Giant Screen (CGS) on October 10. The BFG will follow a few days later on October 14 on 2D screens.
The Tom Cruise crime-thriller Jack Reacher: Never Go Back will hit 2D, IMAX and CGS screens on October 21 and Inferno will be on the same screens a week later on the 28th – both films China release dates synchronised with North America. 
The first Jack Reacher made RMB 96 million (USD 14.4 million) in China in 2012 while the first Da Vinci Code (达芬奇密码) movie made RMB 106 million (USD 15.9 million) in 2006. Angels & Demons (天使与魔鬼) the 2009 sequel never made it to China.
The studio execs behind Ben Hur and The BFG will no doubt be pleased they've been given access to the massive Chinese market, particularly since those two movies are shaping up to be the biggest box office turkeys of recent memory.
Ben Hur bombed spectacularly in North America, debuting to a paltry USD 11.4 million after costing nearly USD 100 million to make. Steven Spielberg's The BFG, is one of the lowest-grossing family films of his career, according to The Hollywood Reporter.
So far, there's been no word yet as to whether Trolls (魔发精灵), Kingsman: The Golden Circle (王牌特工:黄金圈), Moana (海洋奇缘) or Doctor Strange (奇异博士), which we flagged as possible entrants on Saturday, are getting the wave-in.
Photo: joblo.com
Comments