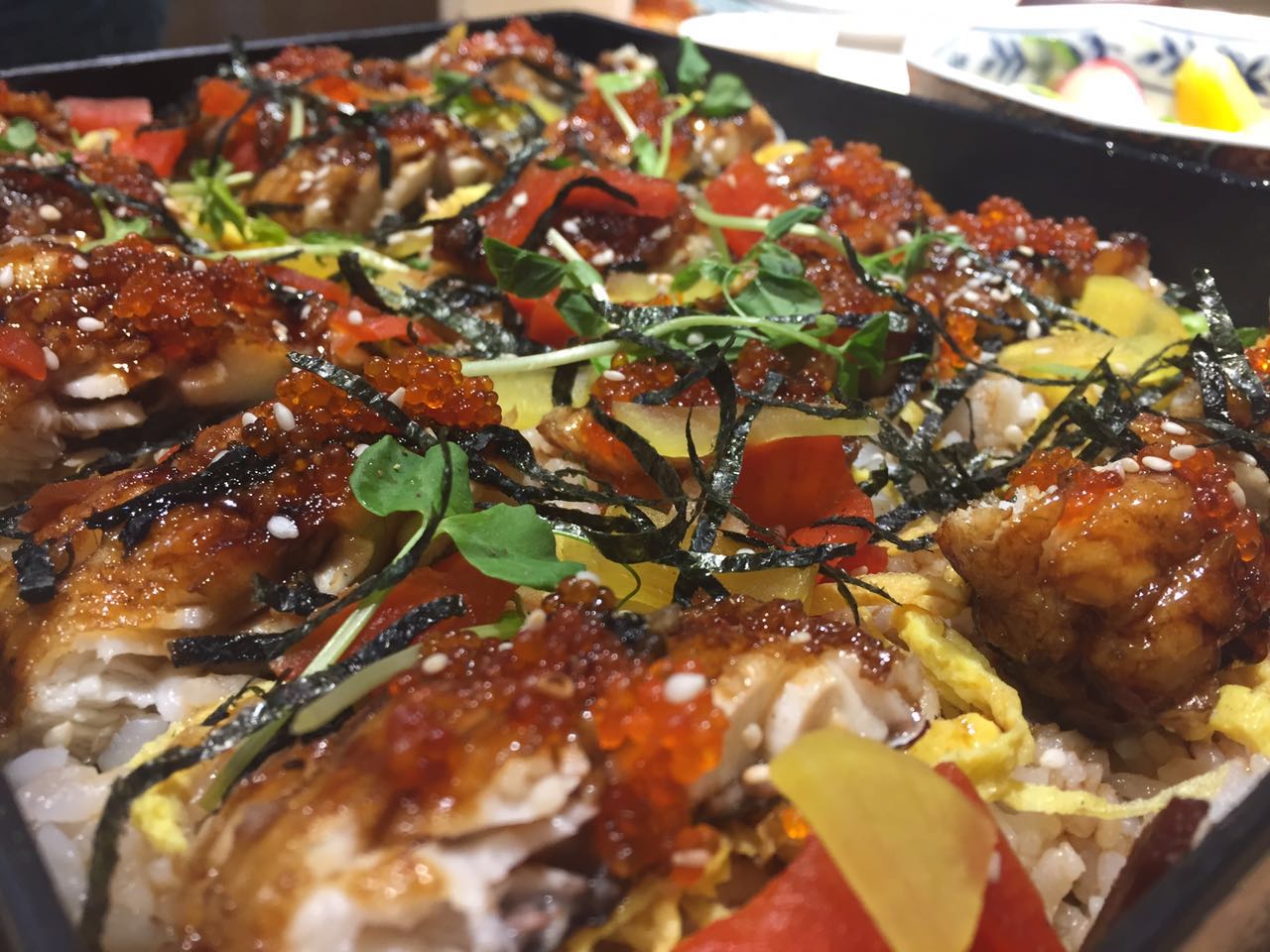 New Taiwanese-Japanese Restaurant Manbo Will Steal Your Heart With Affordable Rolls and Eel Rice
It isn't often that we find Japanese restaurants that are both affordable and well-stocked, but thankfully, Manbo, which technically serves Taiwanese-Japanese fusion, is one to hold onto. The Nanluogu Xiang branch opened at the end of last year, and there are three other branches: one at Gongti and two in the far away and ominous lands of Fengtai District.
Manbo's specialties include eel (mostly grilled and over rice) and sushi (also of the eel variety). We tried the small eel rice portion (RMB 38) and while probably not enough as a standalone meal, will definitely get you most of the way there. The eel here stands out for being slightly less sweet than at other restaurants, a byproduct of being fresh, not frozen, and steamed in ginger first before being grilled.
READ: Cheap Conveyer Belt Sushi and Good Service at Topwin's Kokyo Sushi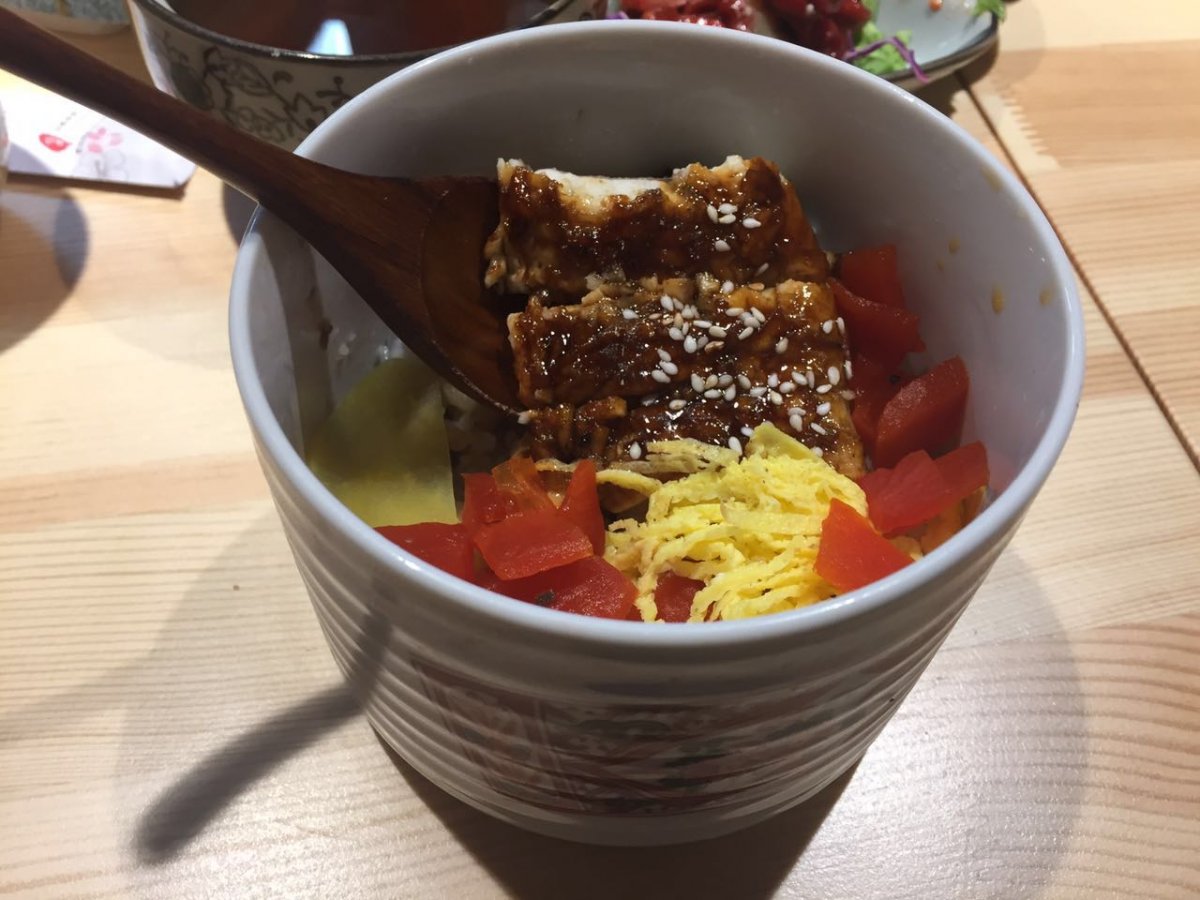 We also tried a larger sharing eel box, packed with 15 pieces of eel (priced at a reasonable RMB 158), lots of rice to soak up the sauce, an omelette, pickled veggies, and some greens for added color and nutrition. This set was created especially for the Chinese New Year (in the spirit of sharing) but has found a spot on the menu for the unforeseeable future.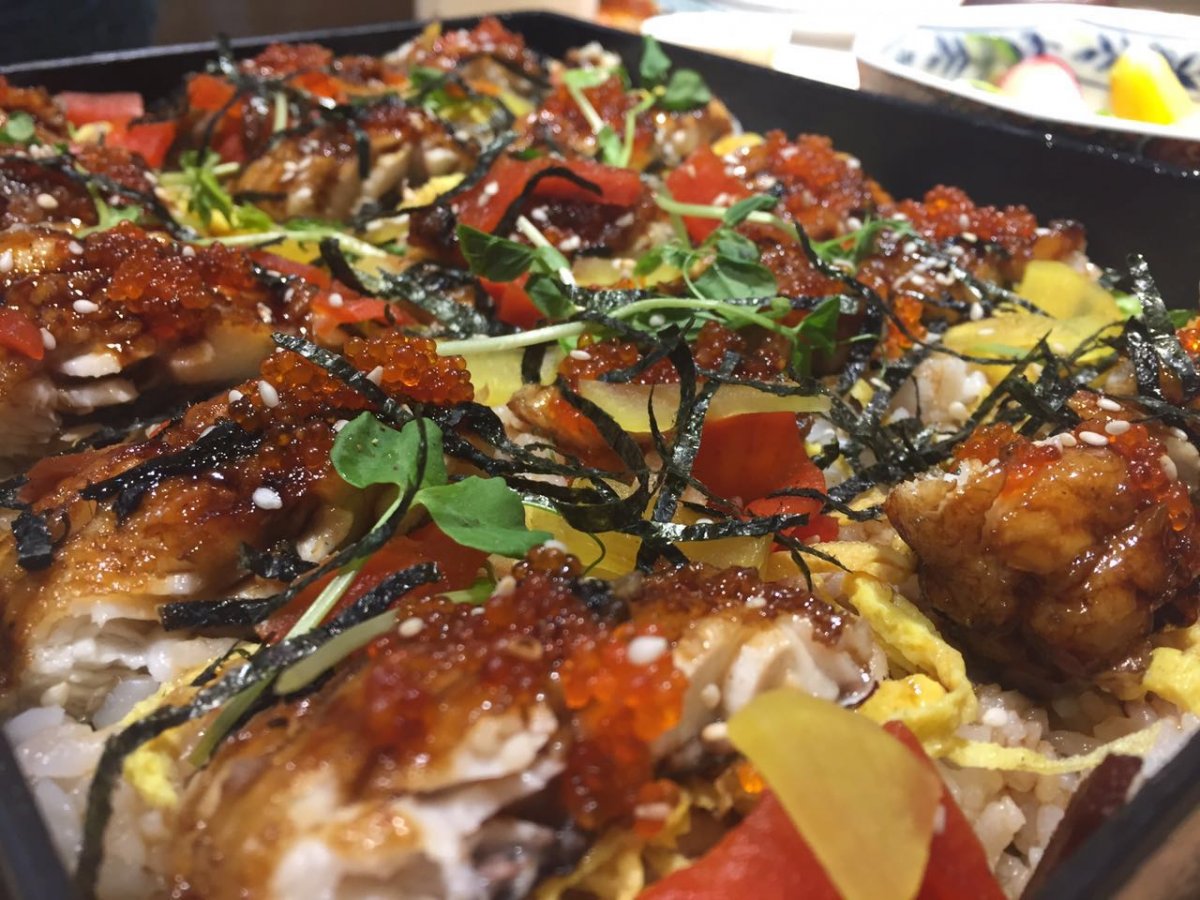 On the sushi front, we enjoyed the 'step cloud eel sushi' (RMB 42), Manbo's signature roll, made up of deep-fried sweet potato, deep-fried eel, and avocado. The combination is served on a helping of sweet sauce, proving both flavorful and crunchy without losing the salty and smoky eel taste. The other sushi rolls start at RMB 28 (a classic California roll) and get pricier the more eel you require in your roll.
The rolls, which all come adorned with very romantic Chinglish names, as do the other dishes, were all fresh and really good value for money.
As an added bonus, their Gongti location, right by Coco Bar at the South Gate of the Workers' Stadium, is open until 2am, so might be a good choice for those post-drinking food cravings if you're not looking for run-of-the-mill street-side mala tang or jianbing.
Manbo (Nanluogu Xiang)
Mon-Fri 11am-2pm and 5-11pm, Sat-Sun 11am-11pm. 157 Gulou Dongdajie, Dongcheng District (6401 5422)
东城区鼓楼东大街157号
More stories by this author here.
Email: margauxschreurs@truerun.com
Instagram: s.xuagram
Photos: Margaux Schreurs
Comments