A World Close but Unknown: One Man's Mission to Explore Xicheng's Sights in Two Days
The west side of Beijing has always been something of a black spot in my exploration of the city given that fun, work, and housing tended to gravitate a little closer to the center. In my mind there was little in Xicheng that I couldn't experience more conveniently at a similar rendition nearer to home. Sure, I've pushed my way along the banks of Houhai, taken in views of the Forbidden City from Jingshan, explored the arty back alleys of Dashilar, and splurged in the shopping district of Xidan, but all of those straddle Dongcheng and should give you an idea of just how deep (or not) I've ventured into what was once the largest portion of Beijing's old city. It was with these gaps in mind that I decided to set out to reconcile some long-held ignorance and finally get a better grasp of a part of the city that had so far largely evaded my interest.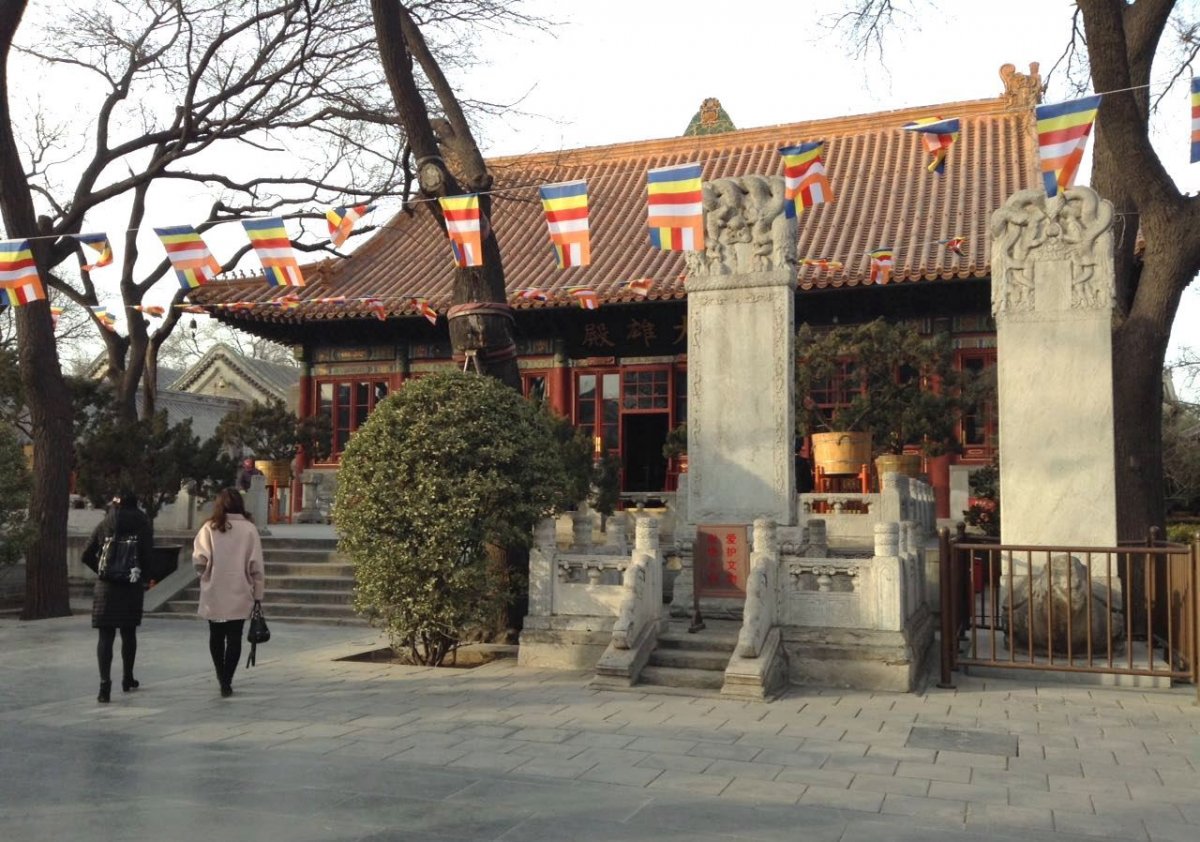 Xicheng, with its population of just over 700,000, is probably best known for being home to Zhongnanhai, the political heart of Beijing, and therefore, China. As you can imagine, the vast stretch of government buildings located to the west of the Forbidden City aren't particularly waiguoren-friendly destinations so it was instead the outlying areas that became the focal point of enquiry. A cursory visit to Xicheng will reveal a number of superficial differences between Beijing's other central districts; the main arteries that carve the area into blocks tend to be wider, and the hutongs that wind between aren't nearly as rickety and worn as those found within the confines of the Second Ring Road. Restaurants and shops also appear more sparsely distributed, giving the locale a quieter if not slightly barren feel.
Working my way north to south, my first stop and initial surprise were several temples dotted along Pinganli West Street (free-RMB 20 entry), each embodying a slightly different – wooden verses jade roofs, open courtyards verses narrow pathways snaking around large temple buildings, all enshrined with calming wafts of incense and the peaceful chiming of bells. The most famous of the area's temples lies one block directly south; Baitasi or the White Cloud Dagoba, established during the Yuan dynasty (1271-1368), has finally emerged from its scaffold cocoon after a period of remodeling to sit towering above the old city, deflecting the advances of the nearby Financial District. This Taoist temple and its surrounding old town enclaves provide the perfect spot to soak up Xicheng's ancient roots.
One kilometer west, sits the Lu Xun Museum, dedicated to one of China's modern literary heavyweights, probably best known in the West for his novel The Real Story of Ah Q. The museum, which is built on the grounds of Lu Xun's (1881-1936) old Beijing residence, guides you through the milestones of the ruminator's life using various artefacts and writings. Most famously, it was a picture of a Japanese soldier beheading a Chinese spy, his comrades looking on apathetically that triggered his philosophical awakening; from that point on promising to try and heal the spiritual disease that plagued his people, altering the direction of his life forever.
The original documents are at times acutely emotional, the best example being his last ever written article, a note bearing his visibly pained and uneven – yet still achingly beautiful – scrawl asking for a doctor before his untimely death from tuberculosis. Sadly, many of these pieces are not translated and so the non-Chinese-reading among us can only guess their exact contents from the English descriptions.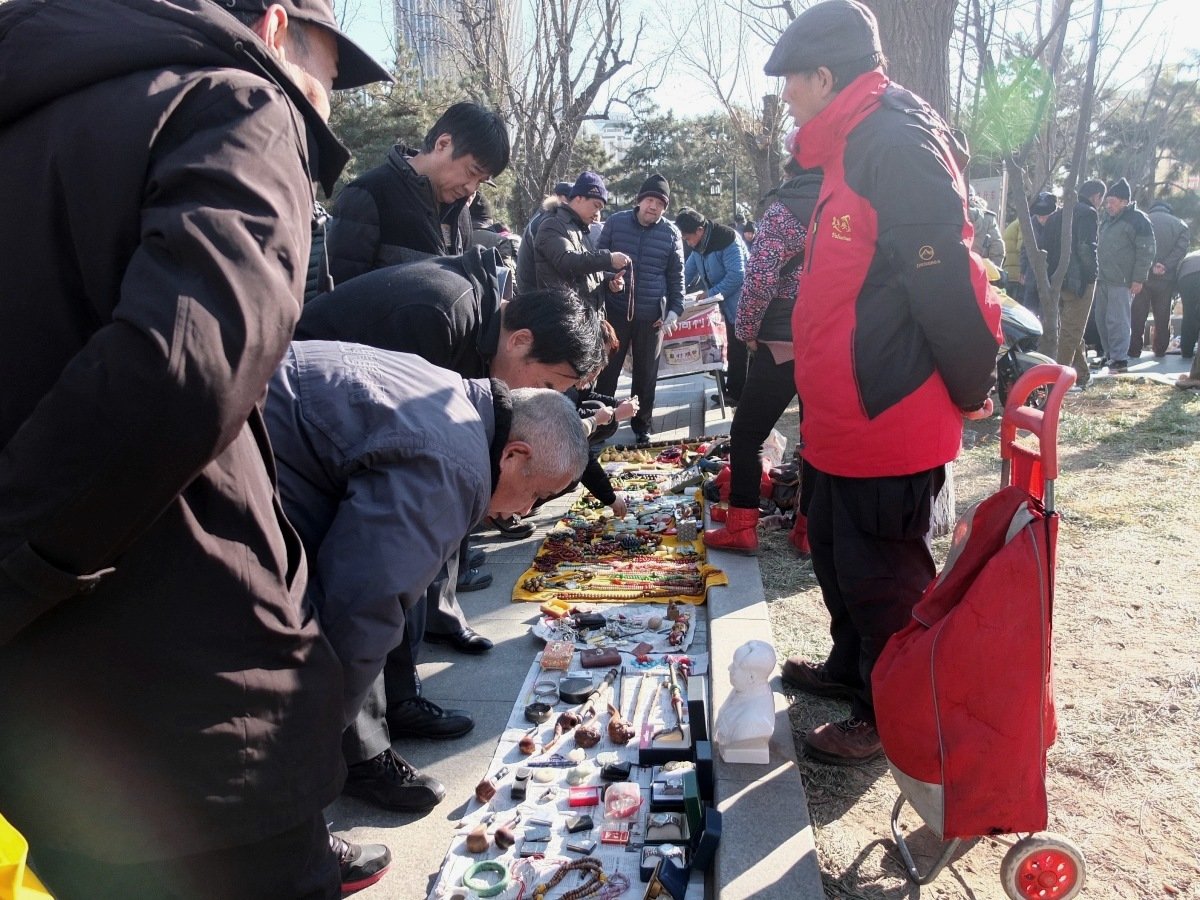 Walk a stone's throw further west and you'll find the Guanyuan Bird, Flower, and Insect Market, skirting the east side of the Second Ring Road, a mile-long stretch absolutely brimming with everything from the aforementioned wildlife (some acting as mascots rather than pets for sale) to jade, knick-knacks, and whatever else has been dug out from the seller's makeshift and semi-legal shed that day. In true Chinese fashion, there's a lot more window shopping than actual bartering of goods which posits Guanyuan as one of Beijing's finest spots for people watching and a joy to saunter along with the rabble on weekends when it's at its busiest.
A cab ride away to the southwest is Beijing's Capital Museum, an imposing oblong structure dissected by a monumental cylinder of stone and full of an assortment of bronze, porcelain, jade, and even Emperor's burial tombs centered around Chinese folk culture.
While the relics themselves are impressive, the descriptions can sometimes be lacking and the order in which they are presented fatiguing. Worse yet, many are even missing without explanation. However, the museum's Mental Cultivation in the Forbidden City exhibit acts as a particularly good sister piece to the empty halls of the Forbidden City, filling the void of that pivotal tourist attract with insight regarding the imperial furniture and where and what each piece was used for.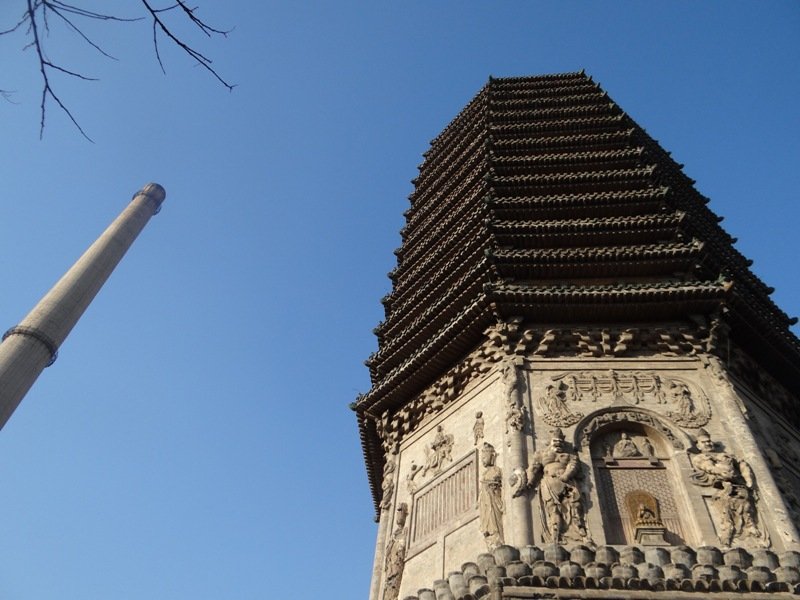 From the museum it's a short trip directly south to one of Xicheng's, if not the city's, best kept secrets: Tianning Temple (also pictured at top). Free to enter, this 60-meter-tall pagoda was originally made from wood and in 602AD acted as the depository for treasured Buddhist artifacts on instruction by Emperor Wendi of the Sui dynasty. The now stone structure (having been rebuilt during the Qing dynasty) is adorned with relief sculptures of stone warriors and bodhisattvas, slightly dilapidated and worn, giving them a truly aged quality that is both hard to find and refreshing in country where a substantial number of historical sites have been rebuilt in the past 50 years.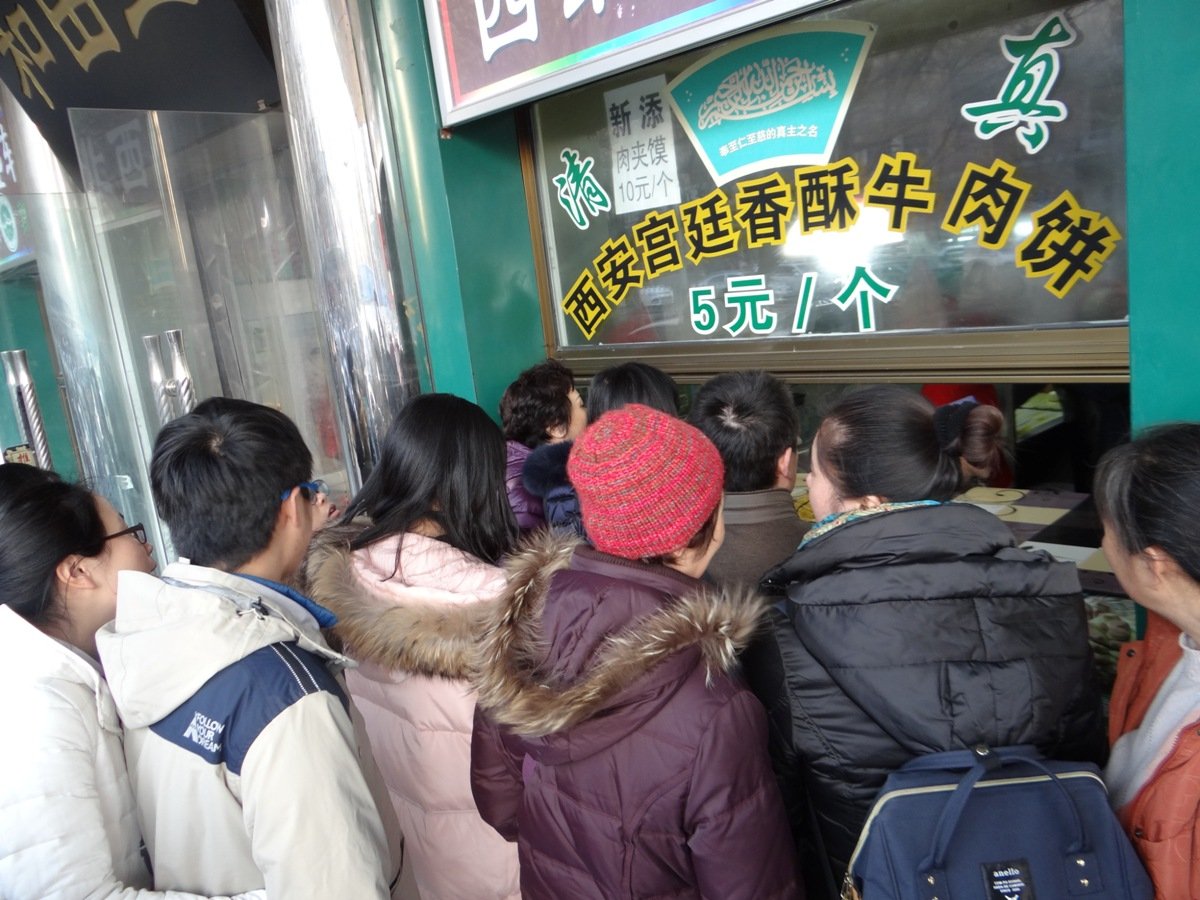 Our tour of Xicheng concludes in the old Muslim quarter of Beijing, centered around the short street of Niu Jie lined by Muslim restaurants but conspicuously lacking a significant population.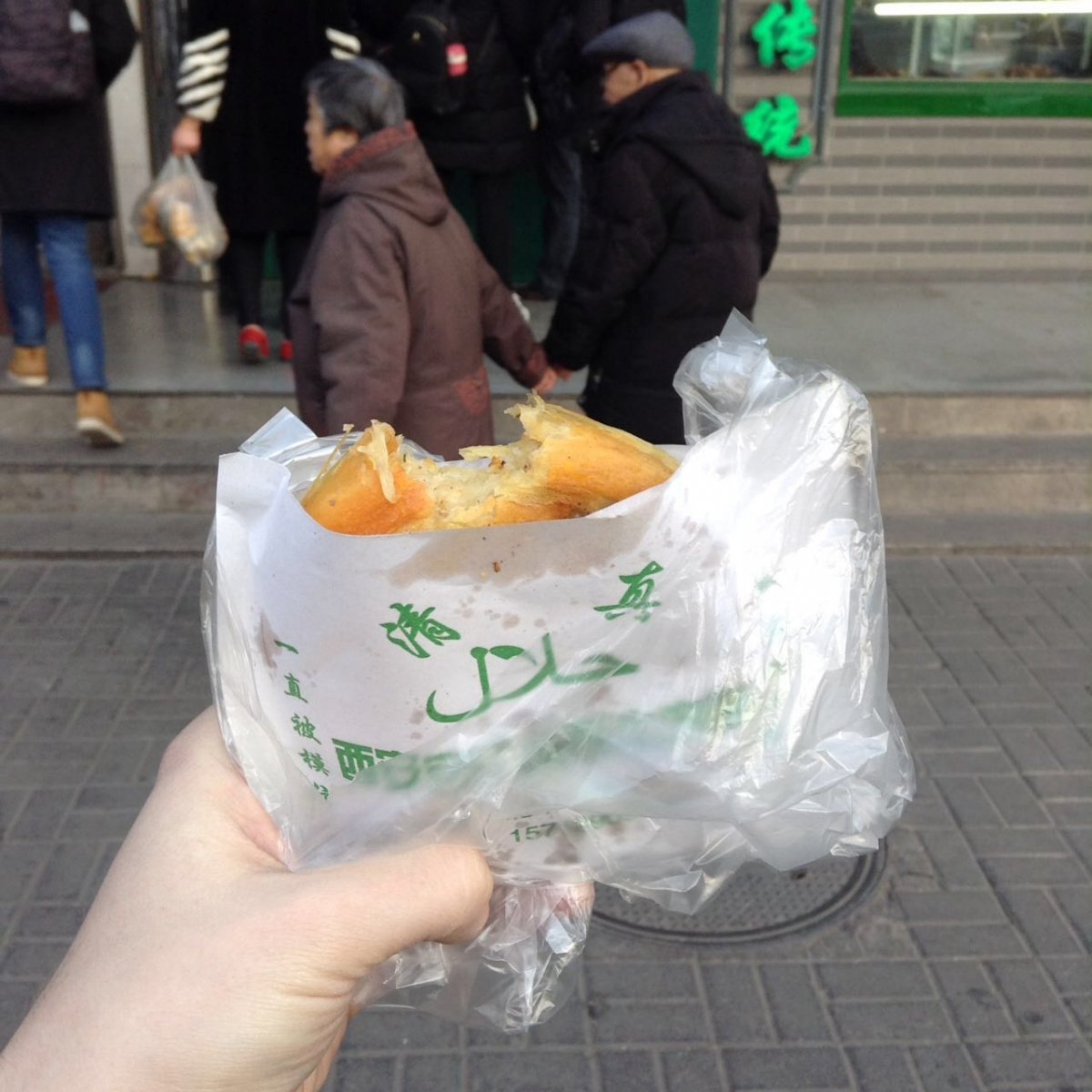 The street itself is nothing of much importance but if you go with an appetite you won't be disappointed by the plethora of street snacks available, including a specialty deep-fried beef, onion, and dough roll (niuroubing), which at peak times finds a sizeable queue but it's one well worth waiting for.
At the very southeasterly tip sits the docile Niu Jie Mosque (RMB 10), the oldest and largest mosque in Beijing. Originally founded in 996AD, and later rebuilt in 1442 after destruction by the Mongols, this temple-cum-mosque is an architectural curio for its melding of Islamic and Chinese designs; it is oriented towards Mecca instead of on the usual north-to-south axis and golden Arabic script emblazons the red, blue, and green halls.
The above itinerary can be completed over the space of two days or in one busy day if you minimize your initial temple visits. The diverse sights mean that there's plenty to do regardless of your interests and I was content to have stumbled upon attractions that are unmatched in my central Beijing bubble, and hopefully places that I will revisit in years to come.
This is an elongated version of an article that originally appeared in the March/April edition of the Beijinger.
More stories by this author here.
Email: tomarnstein@thebeijinger.com
WeChat: tenglish_
Instagram: @tenglish__
Photos: Will Griffith, Tom Arnstein
Comments