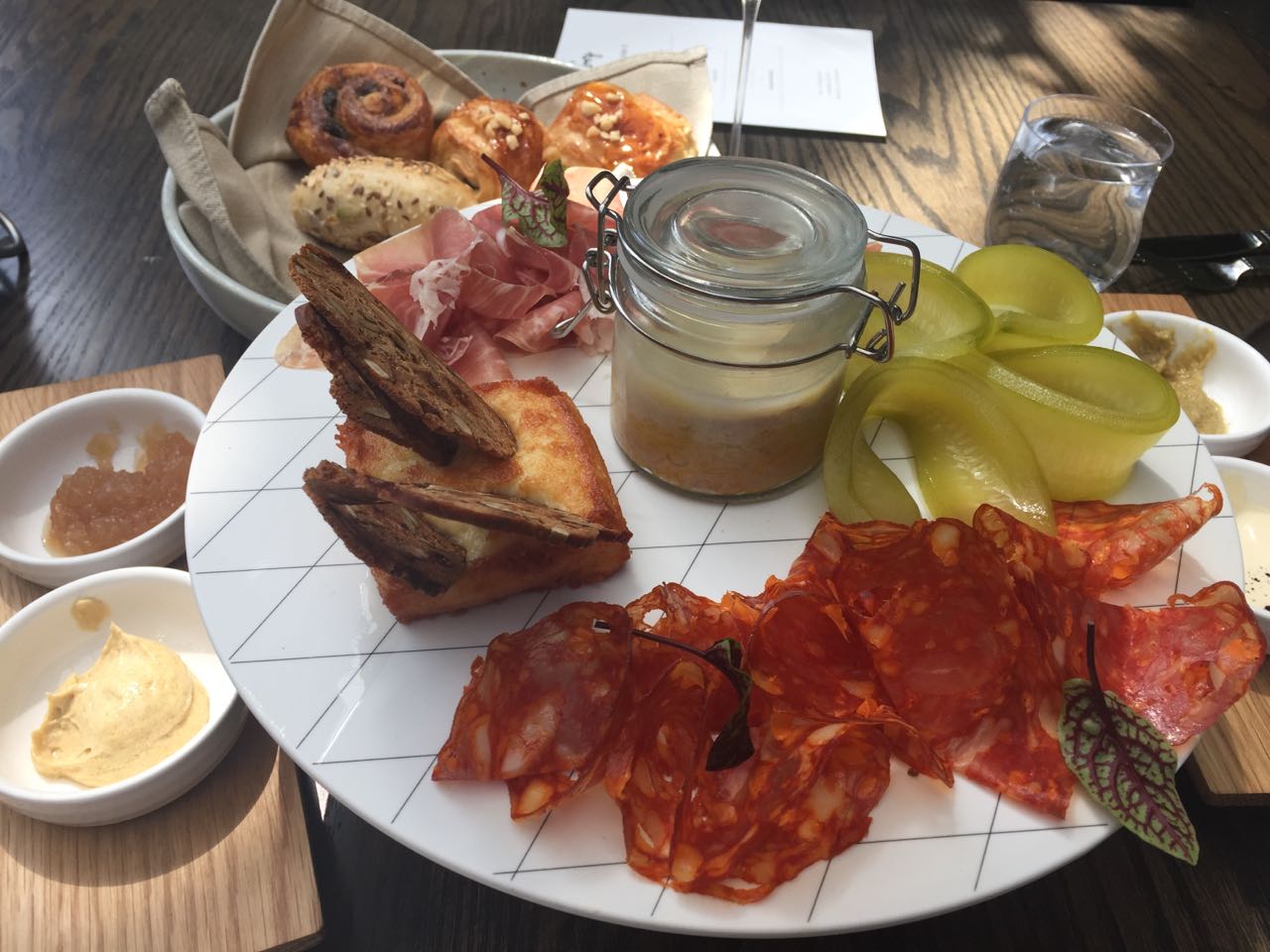 EAT: Spring in the Air With New Menus at Blue Frog, Element Fresh, and The Georg
With spring well underway (in fact, we might start calling it summer), we've been running around town trying all of the new seasonal menus on offer. Our first stop was the new Blue Frog over at Guomao's massive new China World Mall.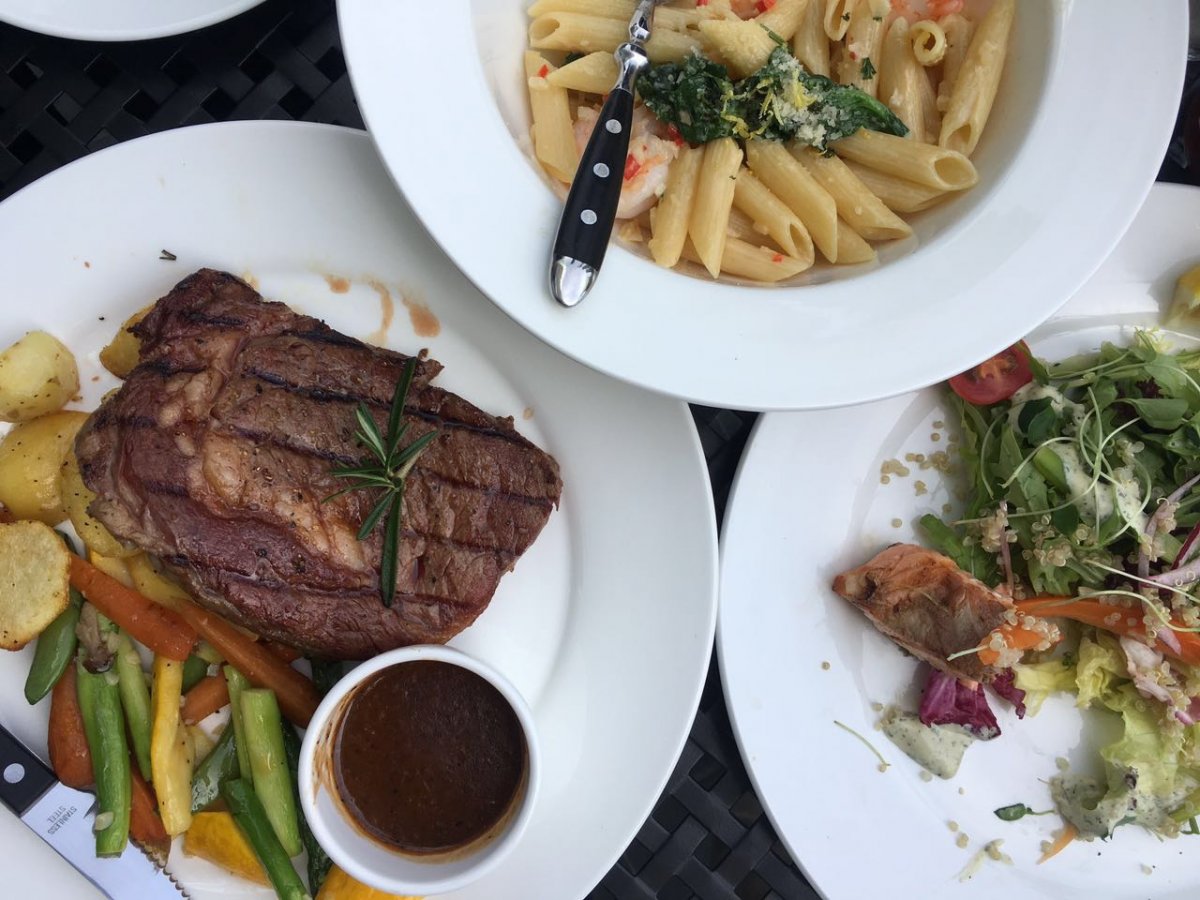 Blue Frog's new spring menu is notable for delivering more of the same; staple Western dishes with a strong emphasis on rounded dining, each working with a variation of meat, vegetable, and carb. Although never one to throw the rule book out the window, the new dishes are proving popular and the lunch time crowd was teeming thanks to the branch's excellent al fresco terrace on the east side of the mall, giving a superlative view of the CCTV tower.
For that reason alone, we're inclined to say head outside, skip the mains, and enjoy the sunshine with one of their new smoothies instead, along with their hulking chunk of brownie and vanilla ice cream, packed with walnuts and big enough to easily share between two.
Over on Element Fresh's new spring menu, the team has also revamped what it does best: large, fresh salads and bright, energizing juices. The latest menu was built in collaboration with China's most famous tennis player Li Na, and we particularly enjoyed the seafood quesadilla (RMB 99), which was filled with lots of goodies (scallops, shrimp, flounder), and certainly not lacking in cheese. It also comes with side of sour cream and a fresh pineapple salsa, perfect in this hot weather.
Their rendition of a salmon poke bowl (RMB 99) foregoes the raw fish and cooks it instead, and while we appreciated the flavors of the pear, carrot, cucumber flower, and nori-seasoned rice individually, we're not sure we would have combined them ourselves, and next time will just be ordering the quesadilla instead, twice if necessary. To wash it down, grab an Antioxidant Breeze juice (RMB 39-50 depending on the size) made using fresh pear juice, blueberry, and mint. While the color was slightly off-putting, the fresh and minty flavor has made it an instant favorite, to the point where we've ordered three times since our first taste.
READ: Beijing's Top 10 Brunches Worth Getting Out of Bed For: Spring 2017 Edition
Not yet satisfied, we headed to The Georg with suitably high expectations at the weekend to put their new brunch to the test. The restaurant, located in a beautifully renovated courtyard adjacent to Houhai, has just launched their "Phlake it 'til you make it" menu, we assume in reference to their flaky pastries that kick off the meal.
We won't spoil the whole menu for you, but our favorites were the charcuterie and bread basket as always (pictured at top), and the Wagyu beef cooked with red wine with mushrooms, tete de moine, and red currants. If you're a fan of the typical Northern European dessert of berries with ice cream, well, you certainly won't be disappointed come the end of your meal.
The brunch costs RMB 350 per person, for a five course set menu. Add RMB 148 for a glass of Champagne, and RMB 55 for free-flow Voss water.
More stories by this author here.
Email: margauxschreurs@truerun.com
Instagram: s.xuagram
Images: Margaux Schreurs, Tracy Wang
Comments