Sanlitun Bakery Daily Bak Refreshingly Provides Good Value and Humble Breads
Given that convenience store breads don't seem that appealing anymore, we have now set our eyes on Beijing's bakeries to do us right. It seems Sanlitun will never tire of opening endless pastry shops, much like cocktail bars, the problem is that they tend to be over-the-top and tooth-lickingly-sweet ventures when all we really want is somewhere to provide basic and humble breads.
Daily Bak, located in the east side of Shimao Department Store on Xindong Lu, next to popsicle/gelato shop Stickhouse Café, is attempting to do just that. Just try not to be put off by the Christmas decorations.
The choice of breads are simple, and include croissants (RMB 15-16), German rye bread (RMB 28), baguettes, pretzels (RMB 12), California cranberry bread (RMB 22), and a bunch of pastries with, such as apple, almond, chestnut, and plum jam (RMB 18-22). The croissant, which come highly recommended via Dianping, didn't let us down and was tender and moist on the inside and out, rather than having an overly flakey and dry outside.
Both the German rye bread and whole grain bread, were also good, one bite of the former is satisfyingly packed with walnuts, rye, and raisins, and best of all, complete lacking in sugar. The loaves also went some way to making me feel healthy after all the rye pale ales I've been drinking recently.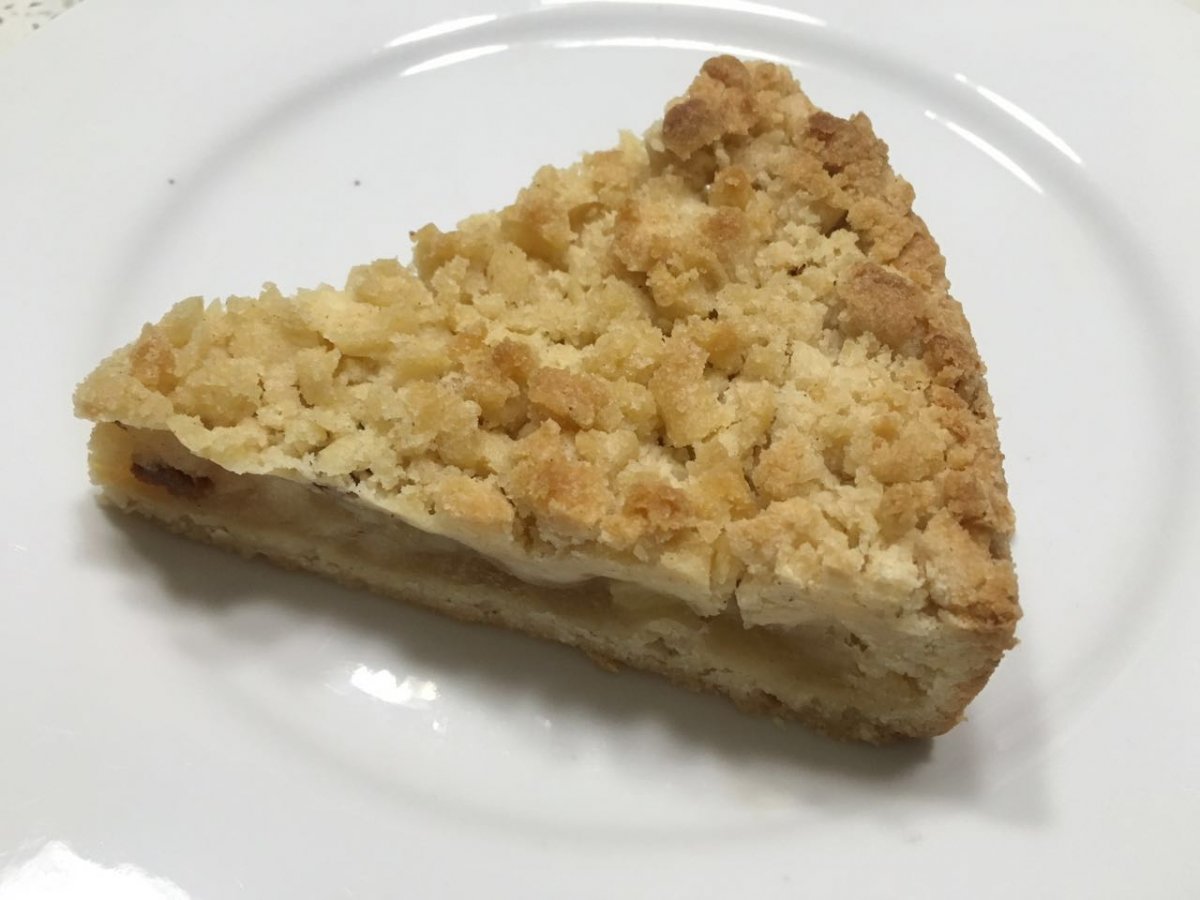 While the sweets are not that charming to look at, we suggest you skip the sad donuts and instead head straight for chocolate muffins (RMB 28) and pies (RMB 22). It wouldn't be a Chinese bakery without the usual sponge-based cakes with tacky decorations, remind us of cakes laden with fake cream found in China's more backwater towns, but thankfully hidden among them there was also an apple tart (RMB 22). The thick slice of pie may not look too pleasing on the eye, but its mushy filling and crumbly crust, with just a touch of cinnamon, made this a fine treat after a long day of work.
They also offer different basic coffees (RMB 14-36), and sandwich sets (RMB 38-50) with the same nearby workers in mind.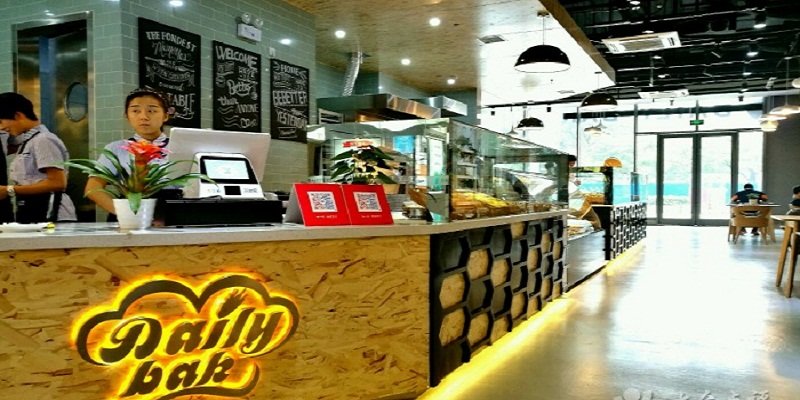 In the large 150-square-meter space, Daily Bak takes on a simple decoration of green brick walls and more than a dozen of wooden tables along the walls and windows. The atmosphere is relaxing and service is quite fast, and makes for a refreshingly no-frills bakery for you to grab basic items for lunch at work or meals at home.
Daily Bak
Daily 9am-10pm. 1/F ,Shimao Department Store, 13 Gongi Beilu, Chaoyang District (8454 9331)
朝阳区工体北路13号世贸工三商场一层
More stories by this author here.
Email: tracywang@thebeijinger.com
Twitter: @flyingfigure
Instagram: @flyingfigure
Photos: Tracy Wang, Dianping
Comments