New F Bistronome in China New World Invites You to Share Their Great French Cuisine With a View
From Flo Group, the team behind establishments like the Beijinger Restaurant Award-winning Maison Flo and Cafe Flo, now comes F Bistronome in Guomao's up-and-coming China World Mall. This new concept strikes a middle ground between the fine dining of Maison Flo and the more casual approach of Cafe Flo, and puts a focus on sharing and group dining.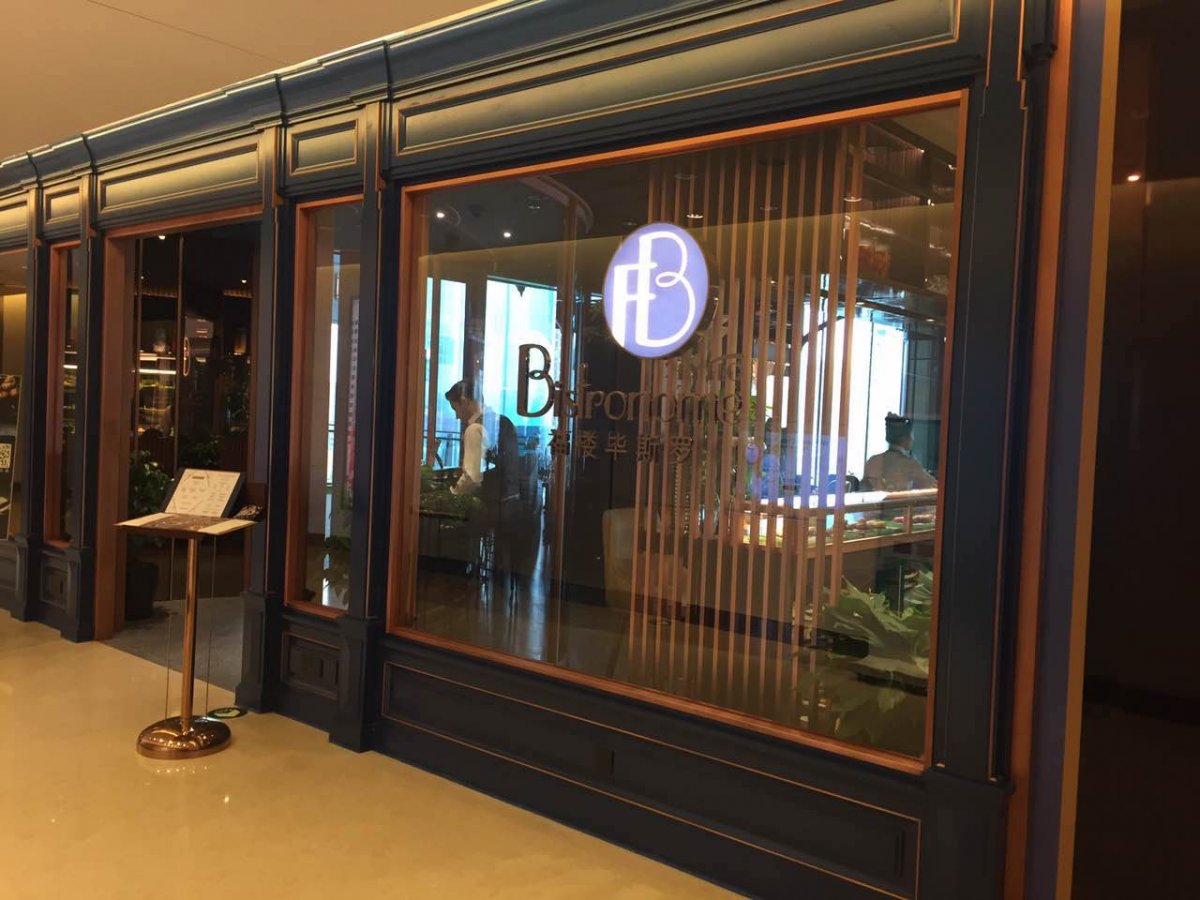 The decor whisks diners to Paris; elegant dark wooden floors with blue and beige leather chairs, high ceilings, and sophisticated chandeliers. All of these separate elements are tied together with the huge bay windows lining three quarters of the space, giving a little Beijing flare with the backdrop of, you guessed it, the glorious CCTV tower and the less iconic Third Ring Road. 
We can report that the food was up to snuff with Bistronome's lofty perch. Our meal kicked off with oysters (RMB 215 for six Fine de Claire No. 3 or RMB 338 for six Ostre'Or Saint-Vaast), charcuterie (RMB 82 upwards), and mises en bouche, little French-style tapas perfect for sharing.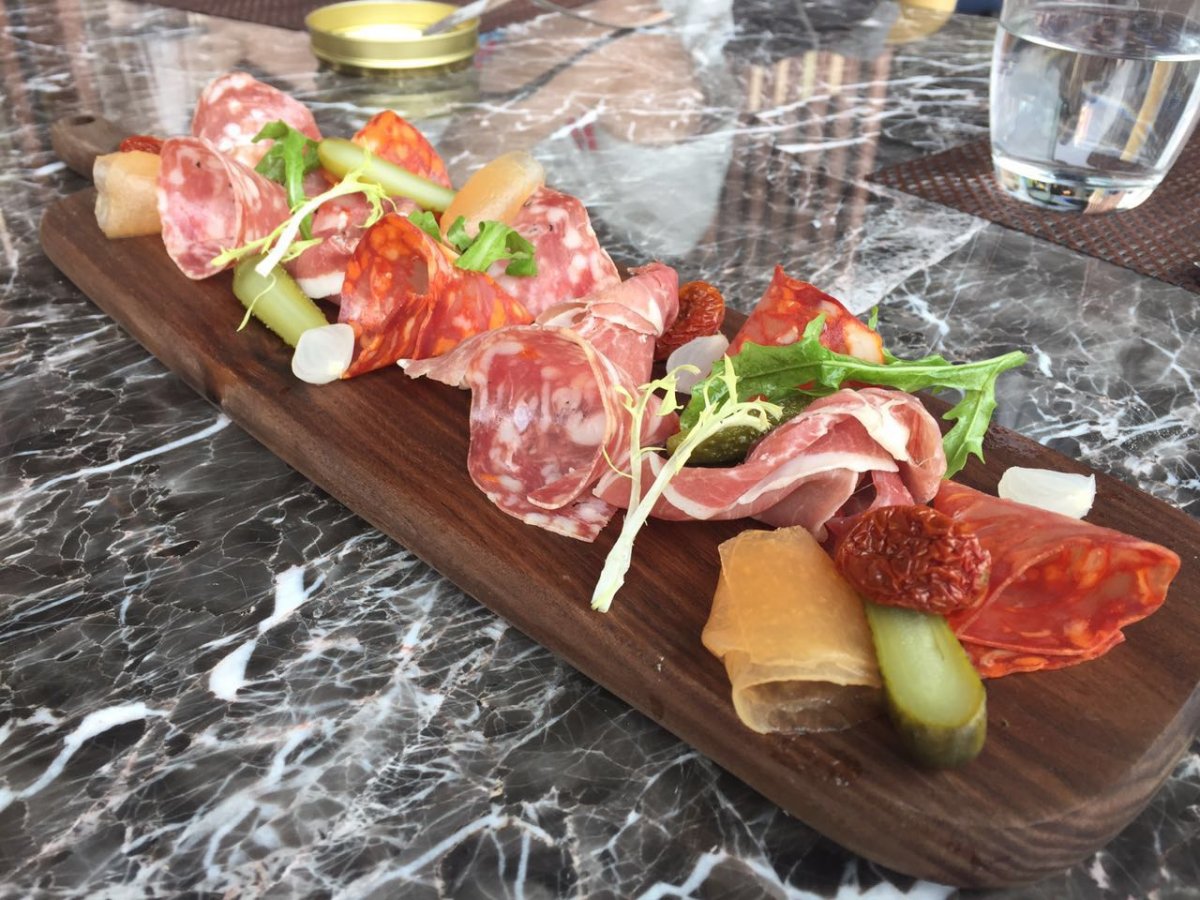 The salmon fume aux herbes (RMB 52) mises en bouche was not only beautifully presented, but the combination of the smoked Norwegian salmon, blini (little, fluffy pancakes that act as a rest for the fish), and yuzu cream made for a delicious and light starter. The foie gras (RMB 62) served with caramelized apple and bell peppers was also more delicate and sweet than other takes on duck liver than we've had in the past.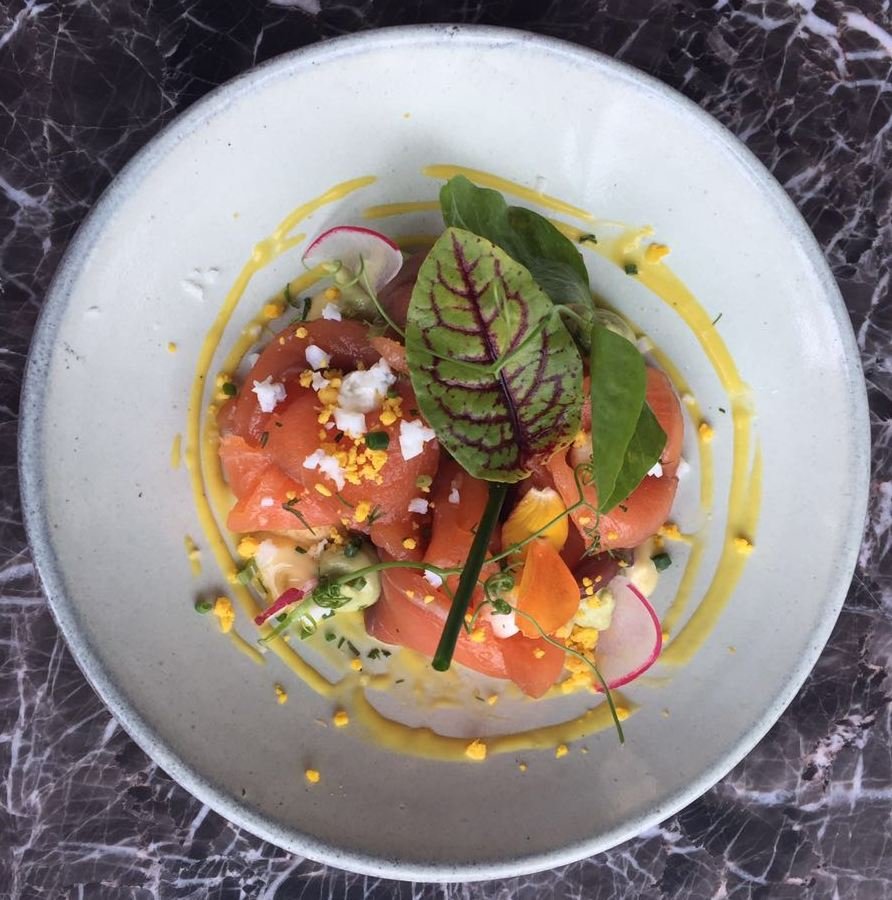 Of the two signature mains that we tried, the smoked veal short ribs (RMB 268 for a small, RMB 479 for a large) was outstanding, a sizeable and tender pot of meat, creamy mashed potatoes, and steamed vegetables that we could only imagine our mothers would have made on a special occasion, had they been French. The paired, rich dauphinoise potatoes proved a decadent addition to an already robust main.
A lighter alternative, the halibut (RMB 152 for a small, RMB 268 for a large), was slightly less memorable but also fresh, and served on a bed of tomatoes and a side portion of vegetables.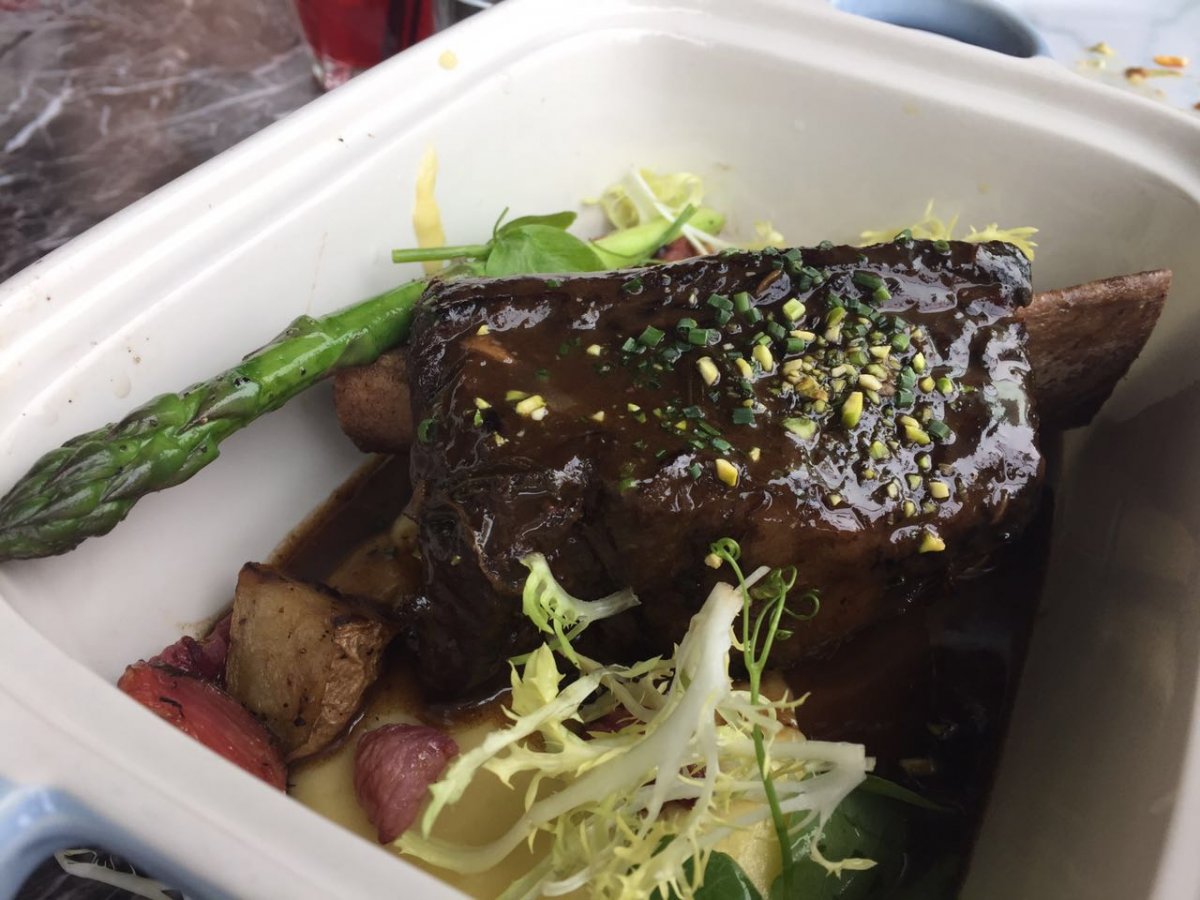 Going into the final course, the desserts didn't disappoint. The Grand Marnier souffle (pictured at top, RMB 78) was gooey, airy, and flavored with a hint of orange to make for a dish that takes approximately 30 minutes to make but only one minute to devour. If you're looking for something with a little more tang, the deconstructed lemon tart makes for a great summery dessert option, the plate covered in a controlled explosion of lemon sorbet, lemon cream, biscuit, and thin meringue.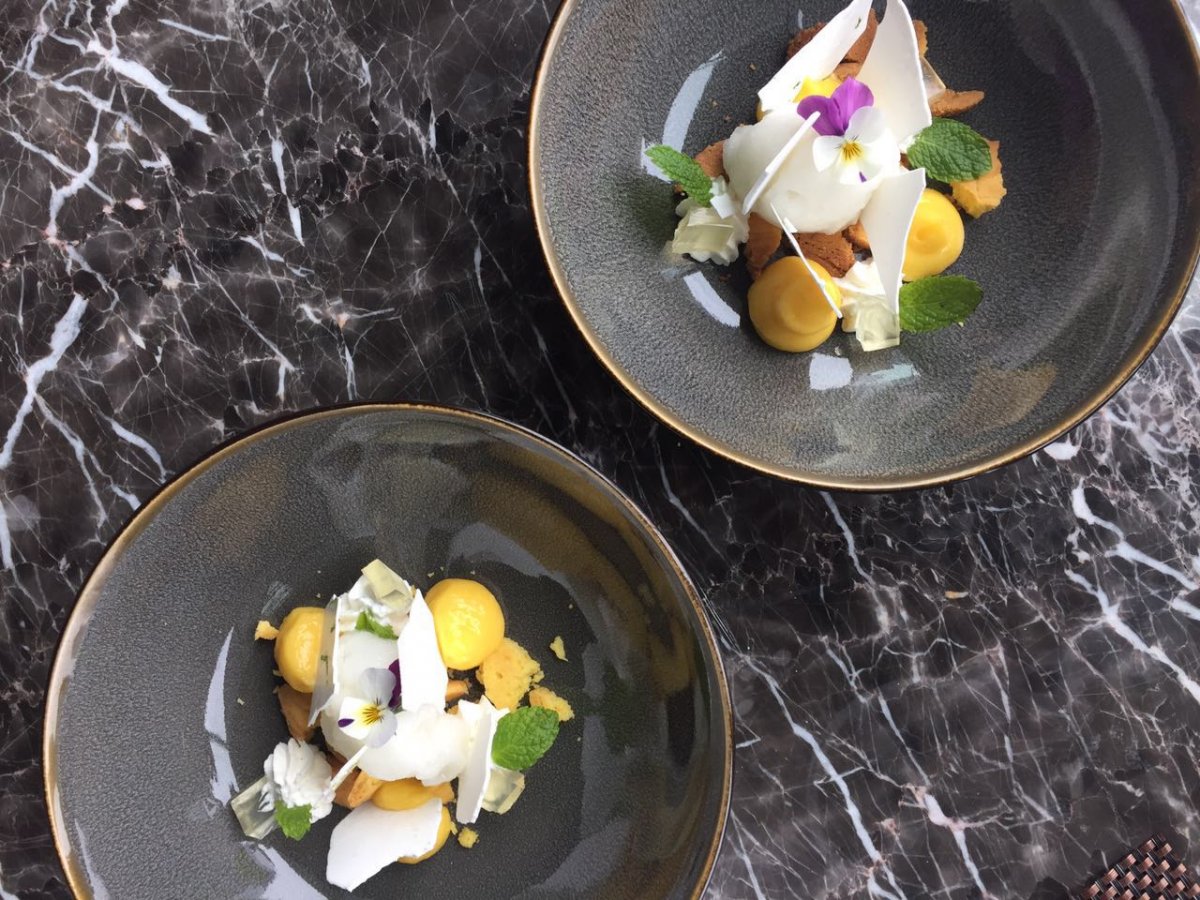 F Bistronome's focus on sharing makes it a great option to visit with a group of friends or family. It also acts as a solution for if you've always wanted to try Maison Flo, but haven't had the budget to do so, as the business lunch menu starts at RMB 108, and comes with a range of options to see you coming back (Monday to Friday, 11am-2.30pm). 
The best bit? If you go á la carte but forget to order the souffle in time that's okay too, because sitting high up on the seventh floor, waiting for a delicious souffle, watching the CBD pass you by, is one of the finer ways to spend a night in Beijing. 
F Bistronome
Daily 11am-11pm. NL7005 China World Mall (North Side), 1 Jianguomen Waidajie, Chaoyang District (8595 9597)
福楼毕斯罗: 朝阳区建国门外大街1号国贸商城北区NL7005
More stories by this author here.
Email: margauxschreurs@truerun.com
Instagram: s.xuagram
Photos: Margaux Schreurs
Comments