Extreme Spring Hiking in Mentougou: How to Get There, What to See, and Where to Stay
I have to confess that as a beer afficianado, my daily exercise mainly entails commuting between the office and home with some bars inbetween. With the recent fabulously blue skies and the warm pre-summer weather here, even the lazy part of me has started looking forward to going outside, and when presented with a hike to Hebei, I thought it could be a great way to get out (or at least to adapt to the ancient rhythms of getting up at 6am and going to bed at 9pm). 
 
How to get there?
Jump on a two-hour train to Shacheng (沙城) from Beijing Railway Station, and then it's a half-hour black cab to Shimen Village (石门) for approximately RMB 120, or you can choose to go to Guanting (官厅, where the reservoir is).

What to see?
Located in the west of Beijing in Mentougou District (门头沟), the peak of Lingshan (灵山) stands 2,303 meters above the sea level as the tallest mountain in Beijing, and taller than even Lushan, Taishan, and Huangshan. Proper national park trails exist linking Lingshan with the lower-lying surrounding areas of Baiyu, Yanhekou, and Huangcaoliang. In spring, even though the mountains aren't yet in full bloom, there are plenty of flowers, leafy trees, fresh air (!), a breeze, and even goats going about their normal business.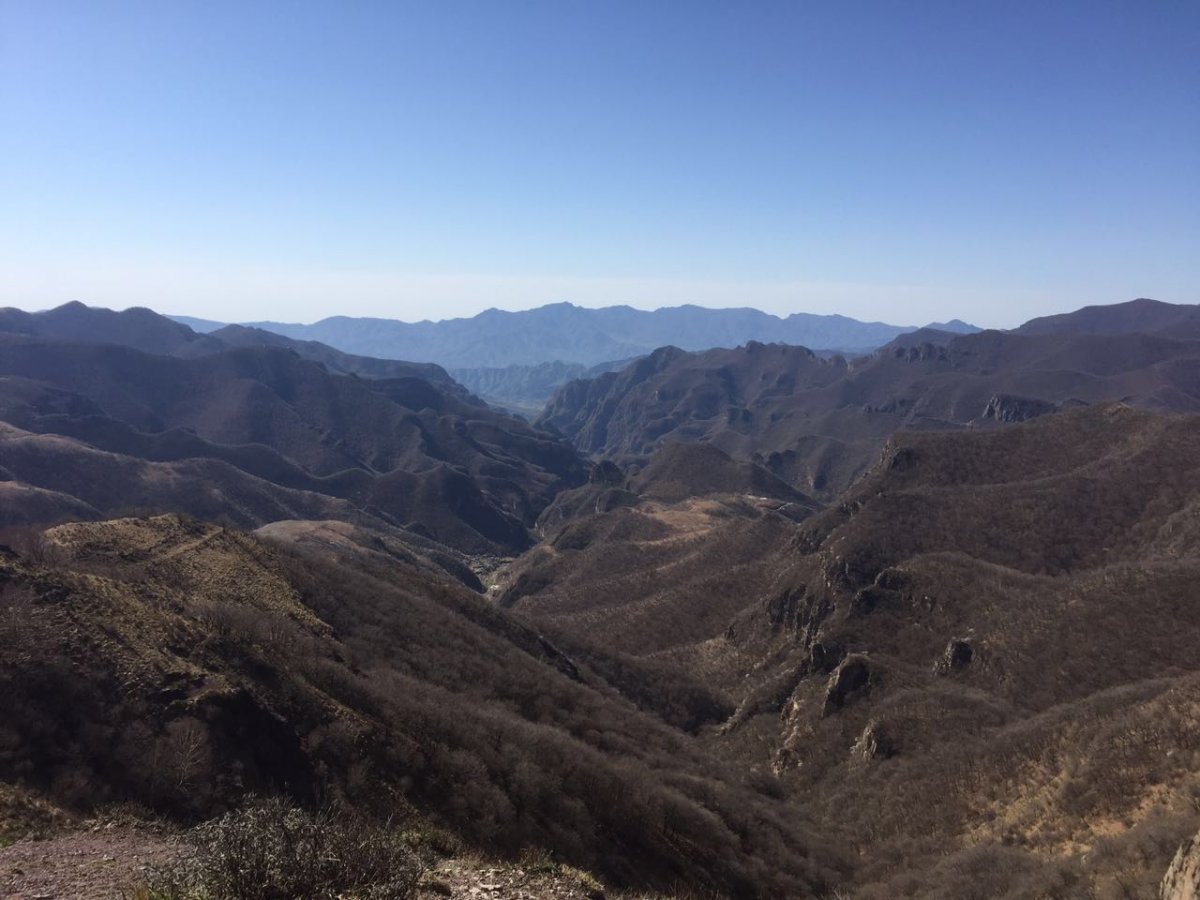 Our first day's 25km hike was from Shimen Village (石门村) to Mahuangyu (麻黄裕), which winds through several villages built during the Ming Dynasty as well as a few small temples. If you start from Boyu (柏裕) make your way to Huangcaoliang (黄草梁) and then onto Lingshan (灵山). This 16km route takes about 6 hours, and skirts a ruined Ming Dynasty section of the Great Wall.
As an inexperienced hiker, my favorite hike was from Mahuangyu (麻黄裕) to Huangcaoliang (黄草梁) on the national trail. The route is set amongst silver birches, grasslands, through stunning mountains with icy peaks, and towards the breathtaking zenith. If it all gets too much, there were always black cabs in the villages along the way. The price will depend on your ability to haggle.
I found the hiking to be like meditation; my mind was so busy focusing on things – maintaining balance on the rocks and trying not to fall over on the slippery wet soil – and while I had some doubts as to why I had even come all this way out, once I reached the peak I knew that all the effort was worth it.

Where to stay?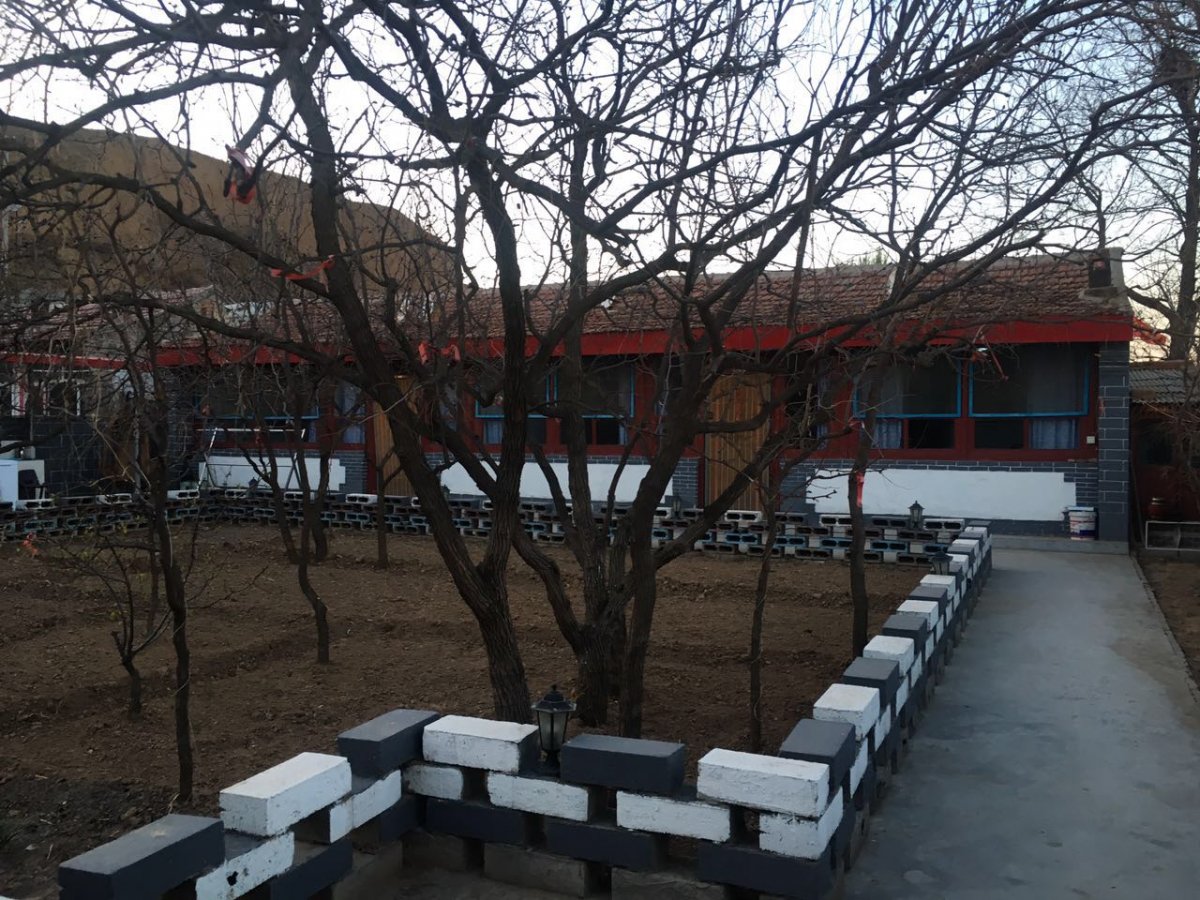 My favorite stop was Shimen Village (石门村), where I stayed at 石门村野小院 shímén yě xiǎo yuàn, a modest accommodation with two yards called and several clean rooms owned by a middleaged couple. For RMB 120-150 per person, you'll get a clean bed, warm bedding, dinner, and breakfast the next day.
Our only tip is that, upon arrival, if you are not really into fried mantou and willing to try local family dishes, it is better to remind the generous wife that seven massive fried mantou and a plate of deep-fried potato slices are simply too much, even if they do come with a bottle of ketchup and a plate of sugar that was kindly left by a pregnant girl from New Zealand who visited last year and obviously had some odd dietary requirements. "She didn't touch any vegetables, but only ate fried mantou the whole time," said the wife (thank you nameless Kiwi girl, I've fulfilled my mantou quota for the rest of my life). To reserve a bed, call Wang Ying on 189 1186 1723.
Avoid Mahuangyu (麻黄裕) unless you are really into the local village life. The only accommodation in the town was an empty dorm room with 12 bunk beds, a strong sheep odor, no showers, a stove inside the bedroom, and a basic squat toilet outside.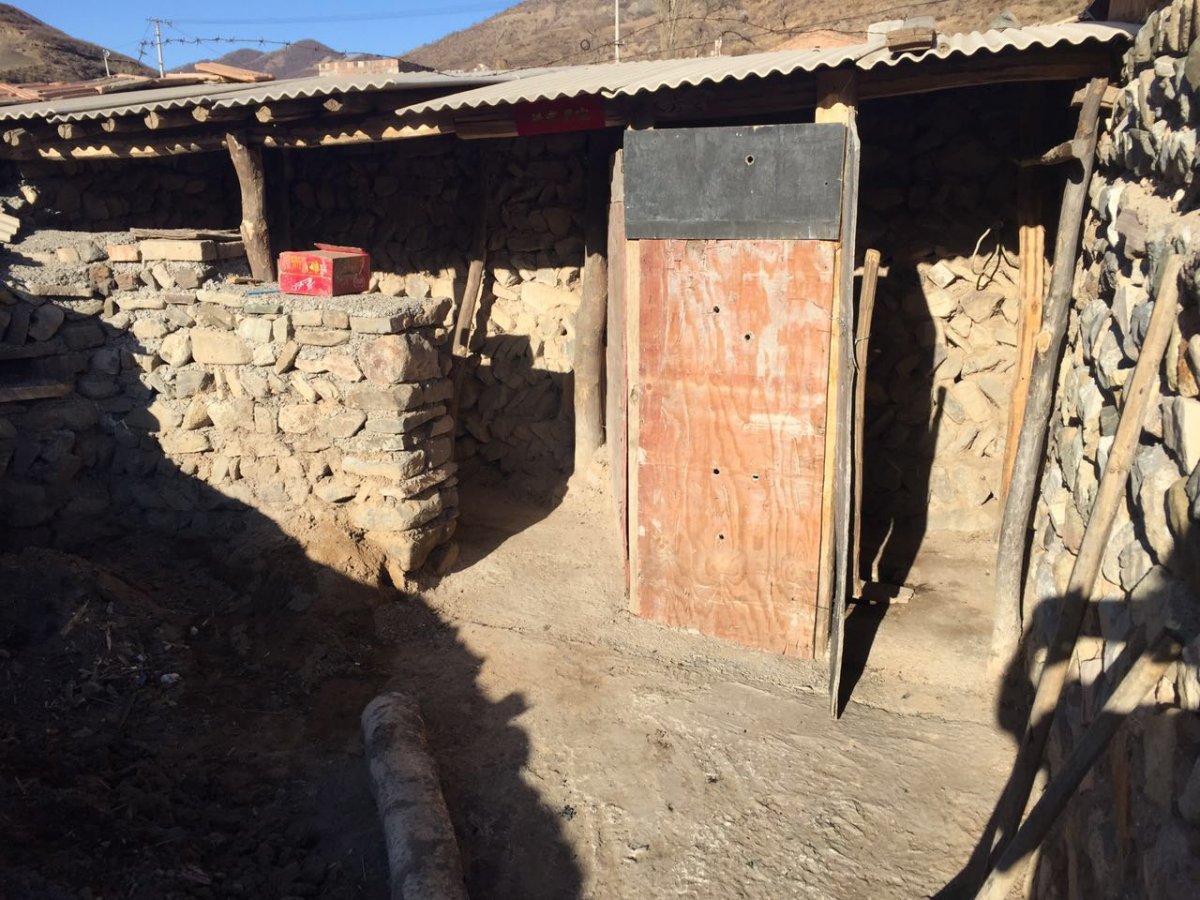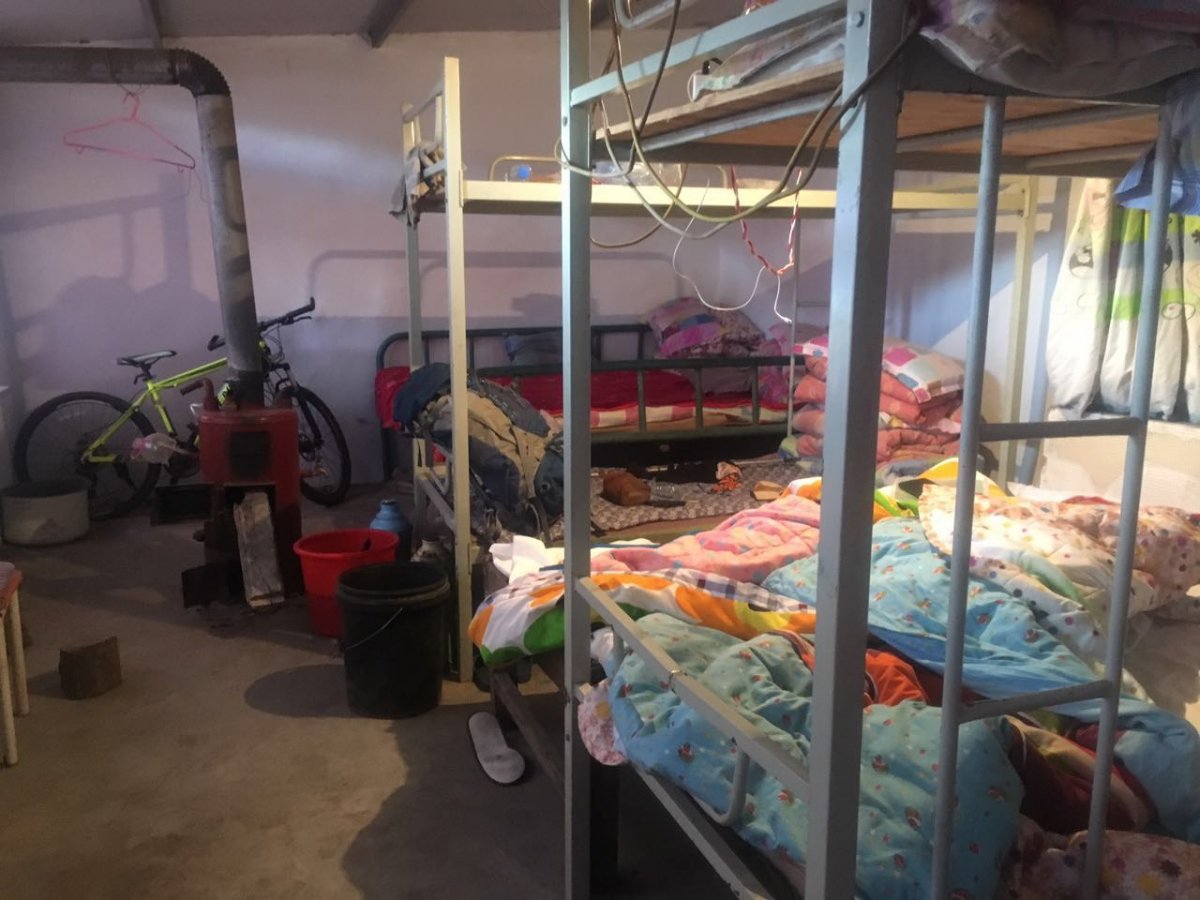 The place was cold at night, even when wearing clothes. The owner, who claimed she's a hardworking and honest Christian, first told us that it was RMB 30 per person per bed, but then in the morning, had magically added breakfast to the bill and asked for RMB 150 per person. If you dare to try (and there isn't really any alternative in Mahuangyu), her contact is 187 1333 0806.
READ: Expat Recommended: Beijing's Best Tour Companies
If you'd like to take it easy, there are three nice hot springs at Haoyao Village (郝窑村) in Huailai (怀来), costing RMB 88 at Yixinyuan (怡馨苑, 0313 6878 888), RMB 158 at Diman (帝曼, 0313-6878000), RMB 79 at Datang (大唐, tel: 0313 6289 999). They all provide accommodation and food, too.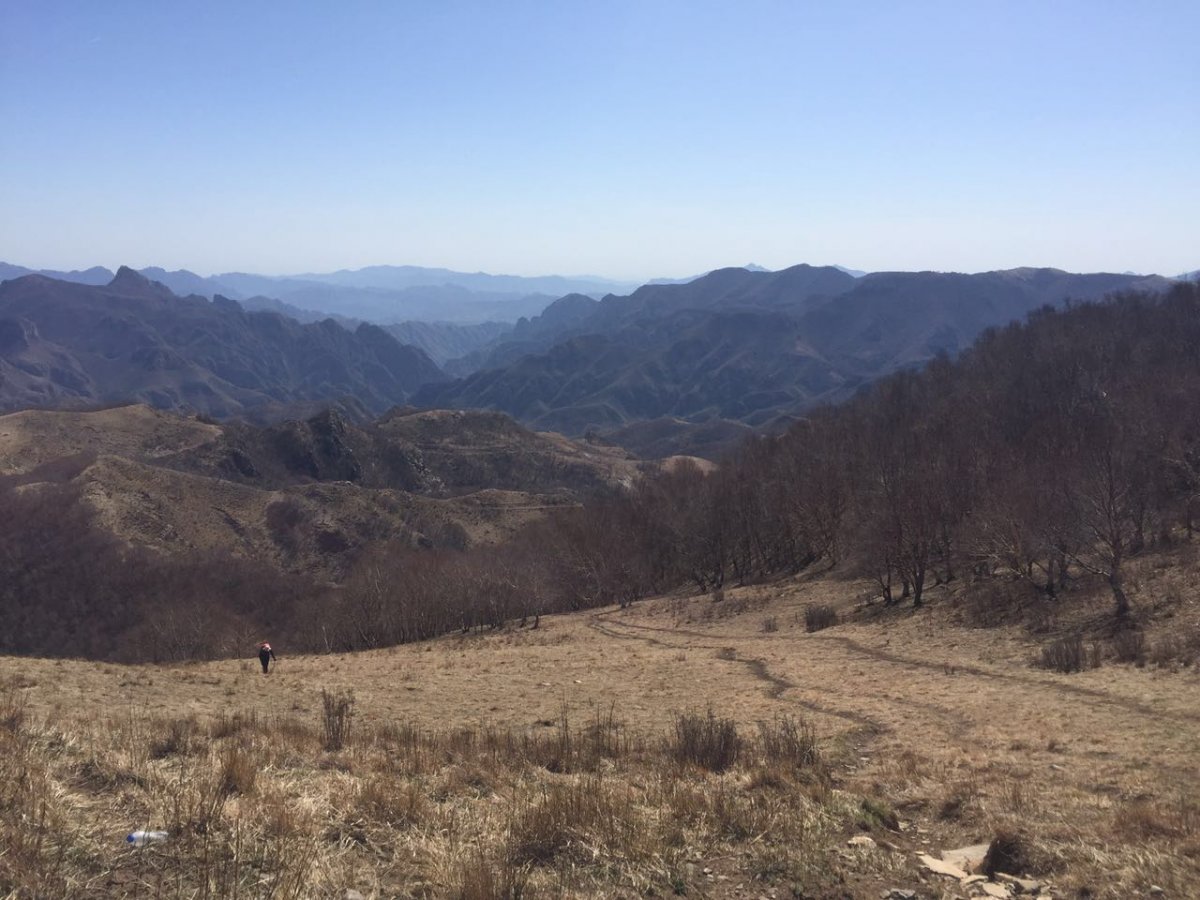 What to wear?
Even while it was approaching 31 degrees Celsius in Beijing, the temperature can drop to -1 degrees Celsius at nighttime in the mountains, and 23 degrees Celsius in the day. On top of that, it's quite windy on the peak so you might want to pack a number of layers to keep you warm. A walking stick can also be of great help to get you up the mountain. Hiking boots are are strongly recommended, depending how much you're willing to risk your life.   
More stories by this author here.
Email: tracywang@thebeijinger.com
Twitter: @flyingfigure
Instagram: @flyingfigure
Photos: Tracy Wang
Comments