Fancy Italian and an Escape From Wangfujing at Grand Hyatt's Da Giorgio
Where do you go if you find yourself near Wangfujing and you're looking to impress a business partner or a friend but you don't have time to think of somewhere else to go for an elaborate meal?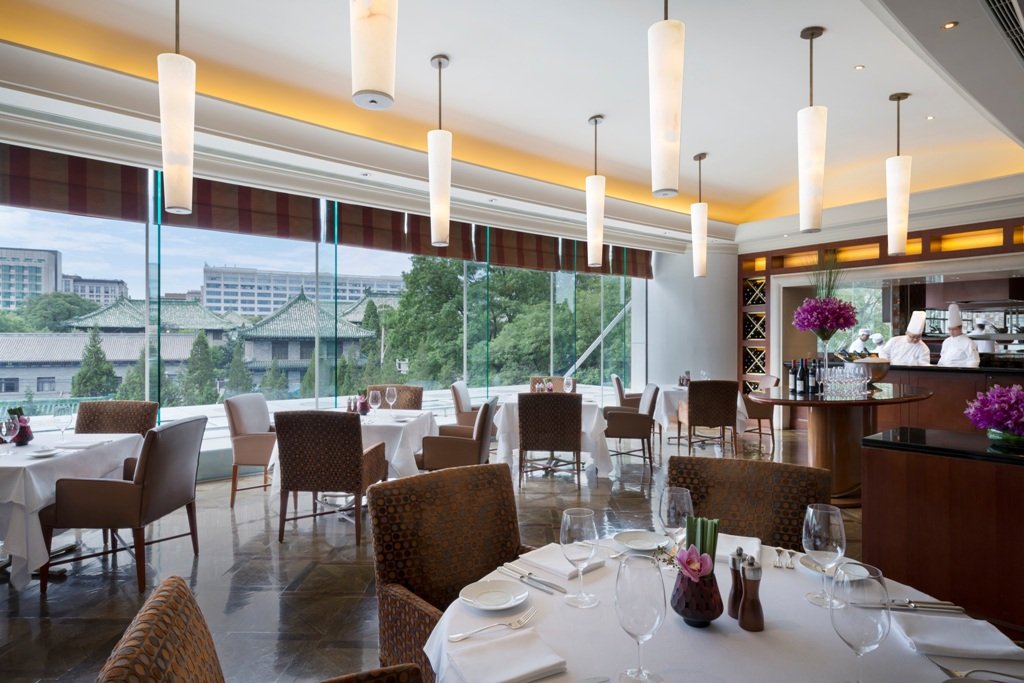 Our latest visit to the center of Beijing's upmarket tourism district took us to Da Giorgio, located inside the Grand Hyatt Hotel, offering meals à la carte, via tasting menu, or a number of business lunches during the week.
Menus and dishes are prepared by Executive Sous Chef Matteo Moretti, whose inspiration lies in his grandmother's trattoria in Venice, which first instilled a love for cooking and food in him, and Sous Chef Giovanni Yang, who has spent over 17 years in Naples refining his skills in Italian cuisine.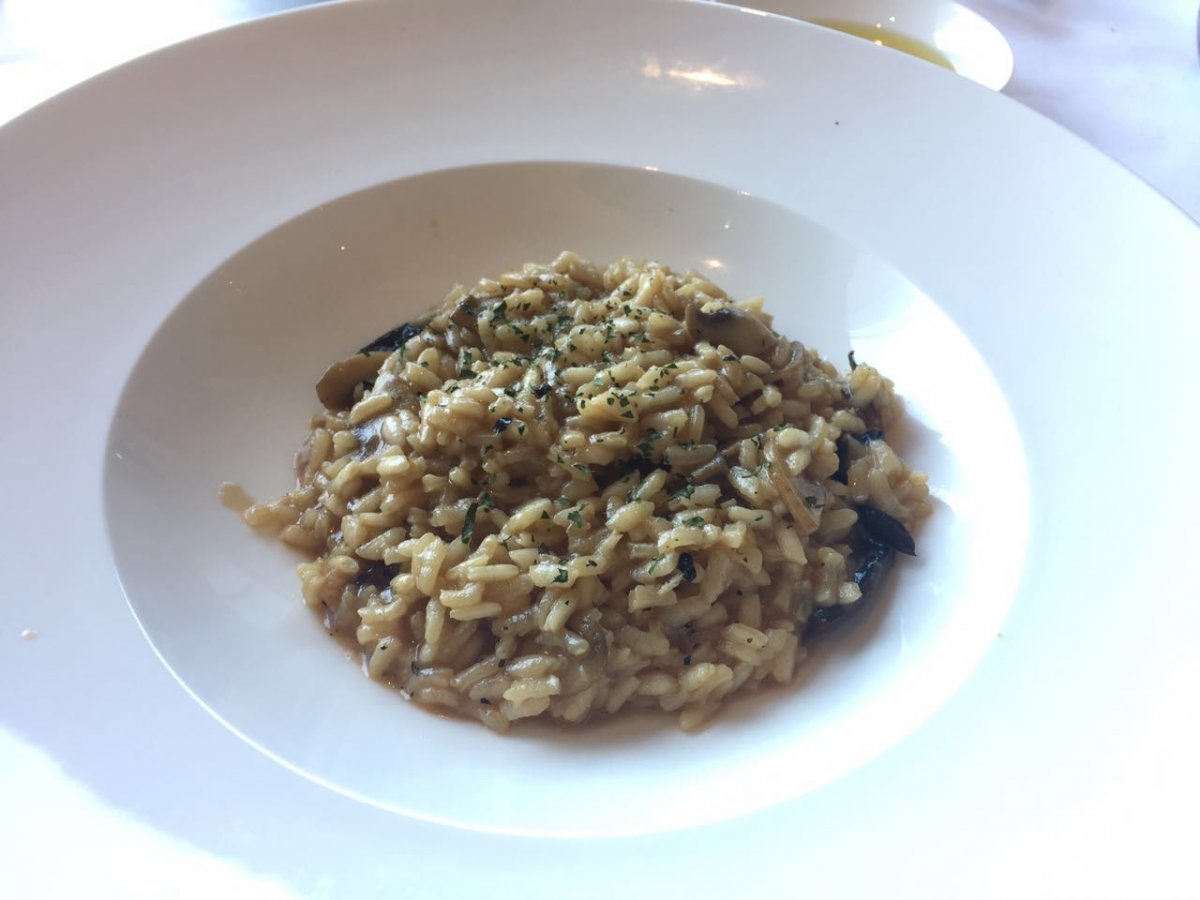 We sampled some of the pair's latest creations, including their mushroom risotto (RMB 150), which was suitably  creamy and rich and not lacking in mushrooms, packed with two types: porcini and portobello.
The buttered seabass fillet (RMB 220, pictured at top) was another favorite, served on a bed of young spinach, sun dried tomatoes, capers, Mediterranean sauce, and seasonal vegetables. The fish came with mashed potatoes and asparagus in this case, and was really as buttery as the description; smooth, creamy, and clearly fresh.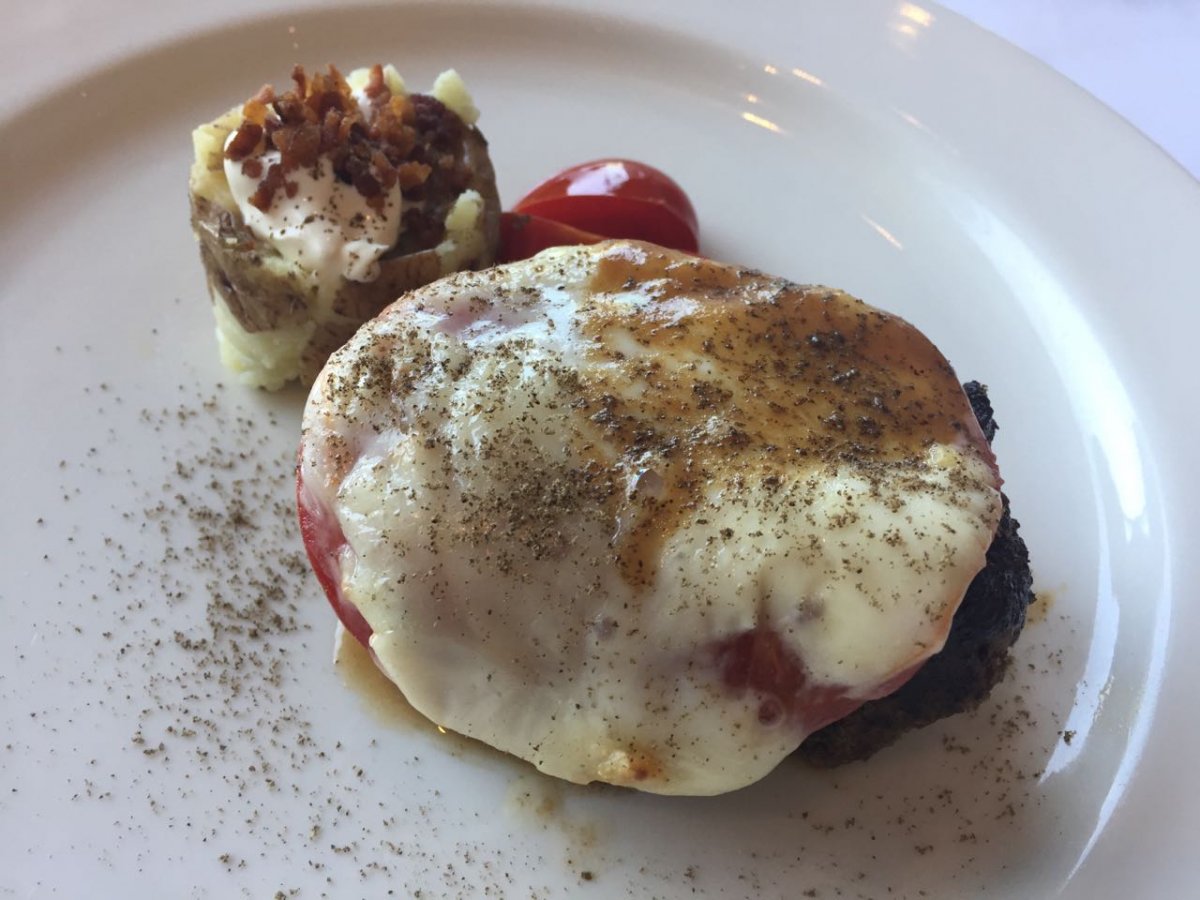 If you'd rather eat red meat, try the Australian Mulwarra beef tenderloin topped with taleggio cheese and thyme tomato confit (RMB 340), the tender steak and melted cheese making for a fairly indulgent meal. The accompanying baked potato and cream cheese pushed the whole combination into gut-busting territory. 
But that wasn't going to stop us from trying dessert; more specifically the Gioccolato (RMB 238), a compilation of seven sweets, perfect for sharing with friends. The strawberries with chocolate shavings were delicious, and even better when we discovered that they came with a thick chocolate rum cream. Beware: you're unlikely to make it back to work if you lay down this finisher. 
Prices might seem a little high when compared to other Italian restaurants around town, but that's hotels for you, and the quality of the food and the restaurant's relaxed atmosphere live up to the prices. At RMB 428 for food (RMB 768 with a wine pairing*), their tasting menu is fairly reasonably priced considering the amount that you get. If you're just popping in for the business lunch, you can opt for RMB 208 for two courses or RMB 248 for three*.
*Prices are subject to 15 percent service charge and VAT.
More stories by this author here.
Email: margauxschreurs@truerun.com
Instagram: s.xuagram
Photos: Margaux Schreurs
Comments