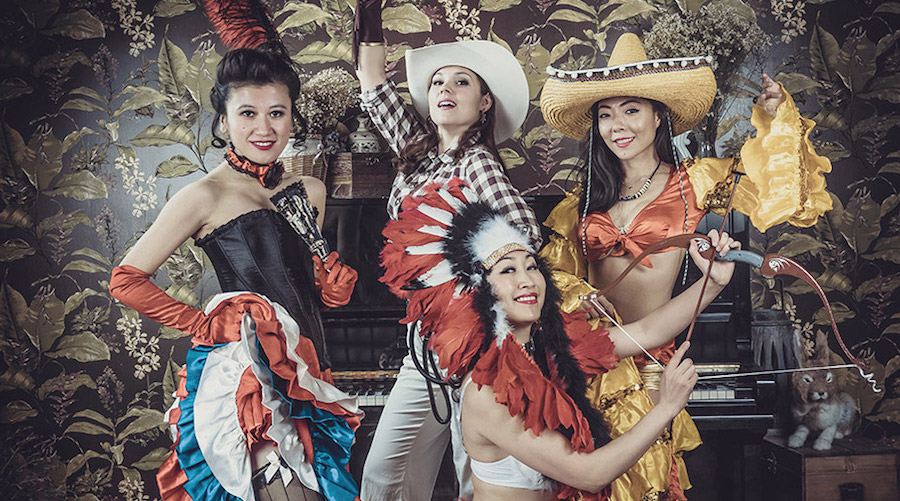 The Bands, DJs, and Activities That'll Keep You Rocking During the Burger Cup (May 20-21)
Burgers will obviously be the main attraction at this weekend's Burger Cup (May 20-21, 11am-8pm, Galaxy Soho) but we're not going to leave you twiddling your thumbs in between sampling Beijing's best patties and buns. We've invited some of Beijing's hottest bands, performers, and DJs to keep the party going for the whole weekend, as well as plenty of Wild West-themed activities so you can show off your cowboy togs. 
Check out the full schedule below so you can be sure to catch your favorite act.


Saturday, May 20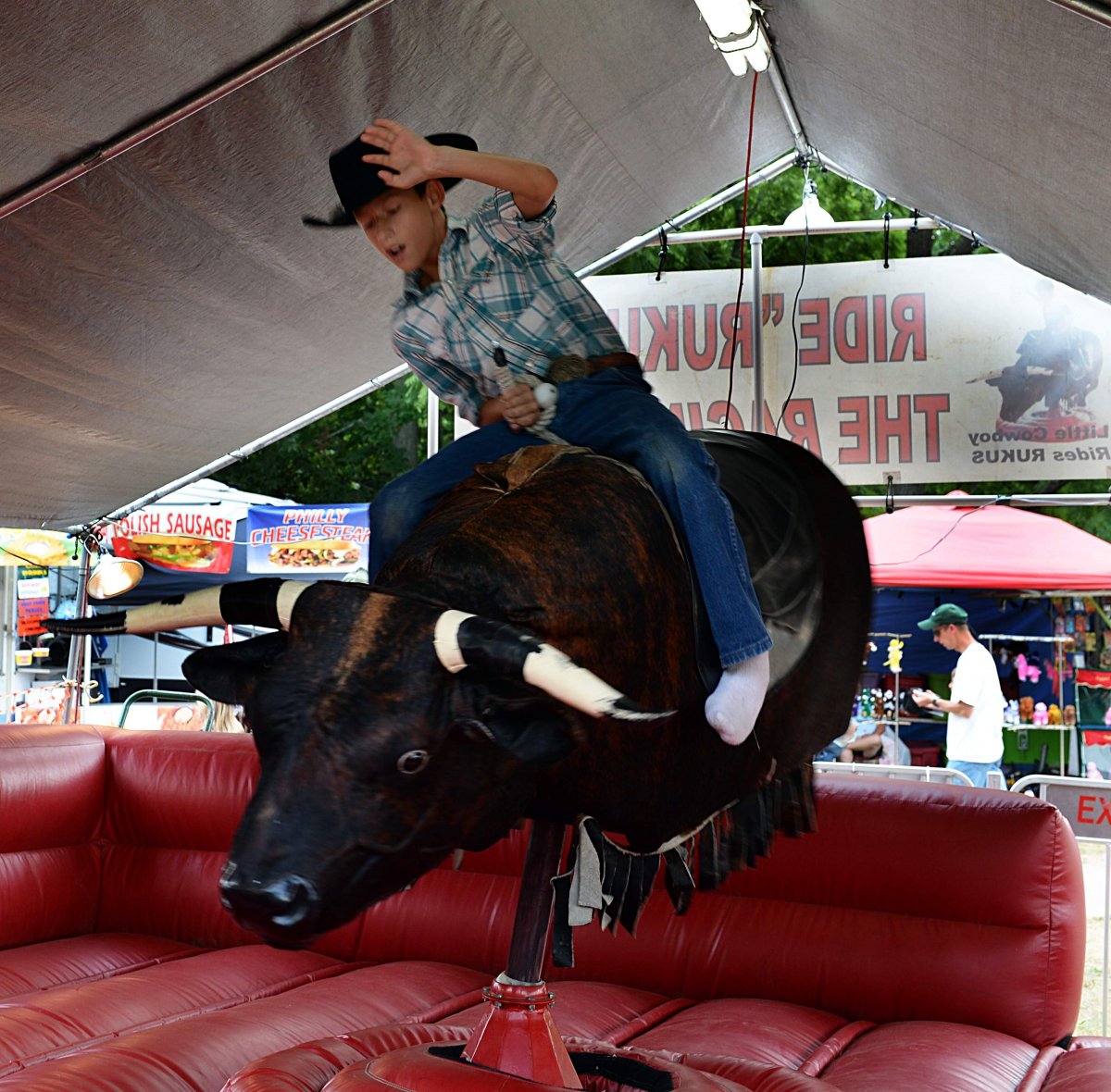 Bull riding (open throughout the weekend)
See if you can keep your balance while riding the mechanical bull (you just know we'll have prizes for the best bull wranglers, too).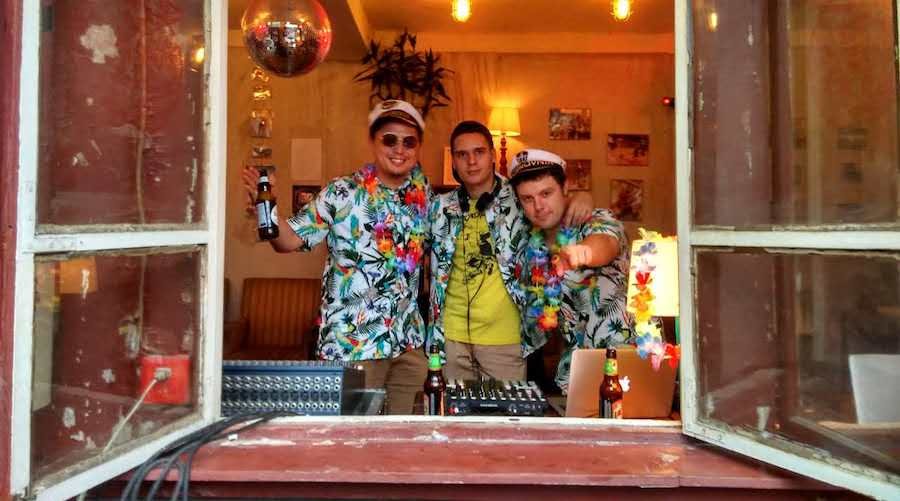 1-6pm: Club Paradise
Made up of DJs Ted Dancin', Saucy, Gary Boozy, Chloe, and Rothwell, Club Paradise describes their music as "vaguely tropical," and will be on hand to fill in the gaps between acts on the day. Incorporating everything from Miami Vice-esque synths, to global funk, Afro-beat, and classic disco anthems, the group is less about one specific genre than it is about creating a lively, summery atmosphere that gets people's booties shaking and checks pretension at the door. Expect an inexplicable fascination with neon pink flamingos, and an extensive wardrobe of tacky Hawaiian shirts, and a hell of a lot of fun that aims to do nothing else than to provide a cure for nightlife fatigue.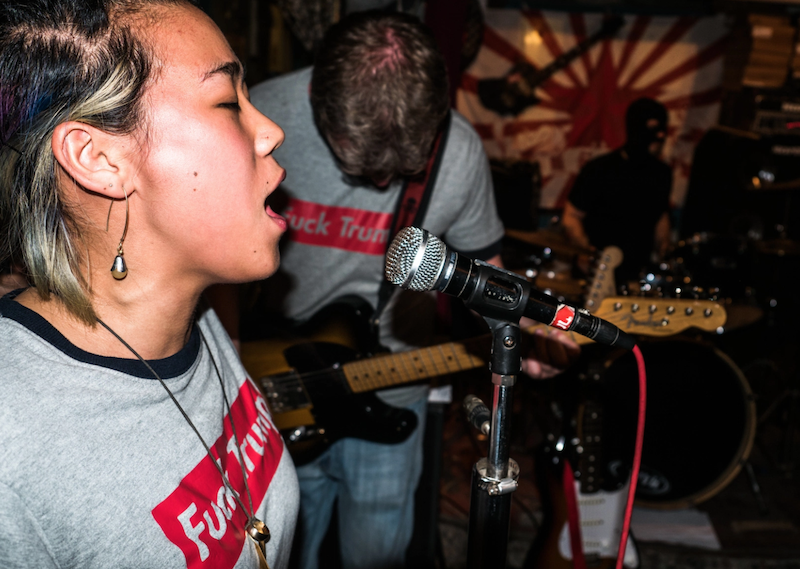 2-3pm: Karen Chung, vocalist for Hogchoker, Community Warrior for Bon App (sponsored by Bon App) 
Karen Chung, originally from Hong Kong, is a musician and vocalist for Shanghai-based jazz dirty punk rock band Hogchoker. She has big love for food, travel, music, and art. Also acting as the Community Warrior at Bon App, Karen will bring her voice and country-style ukelele strumming to the Burger Cup.
3-4pm: Nathan and Marco
Nathan (Oldy Baby, Sardine is Back) and Marco (Solid Gold, Rock Steady) hail from across the Beijing music scene. Since first collaborating in folk/country-based groups Remedios the Beauty, Nathario Bros, and Nathan and the Flying Donuts, they have continued to celebrate their musical companionship. This weekend will provide more of the same, except they'll do it with burger in hand.
5-6pm: D.Cortisol

D.Cortisol describes himself as "the post-chase for the reinvention of sound, what happens when you want to turn the knob to 11 and find 12 or you find that 12 is just the dial starting over ... an alchemy of adrenaline, the red pill." With that you can expect a sound that ranges from indie rock, psychedelic rock, alt country, and songwriters from past and present, with only one mission in mind ... to have pure, unadulterated fun.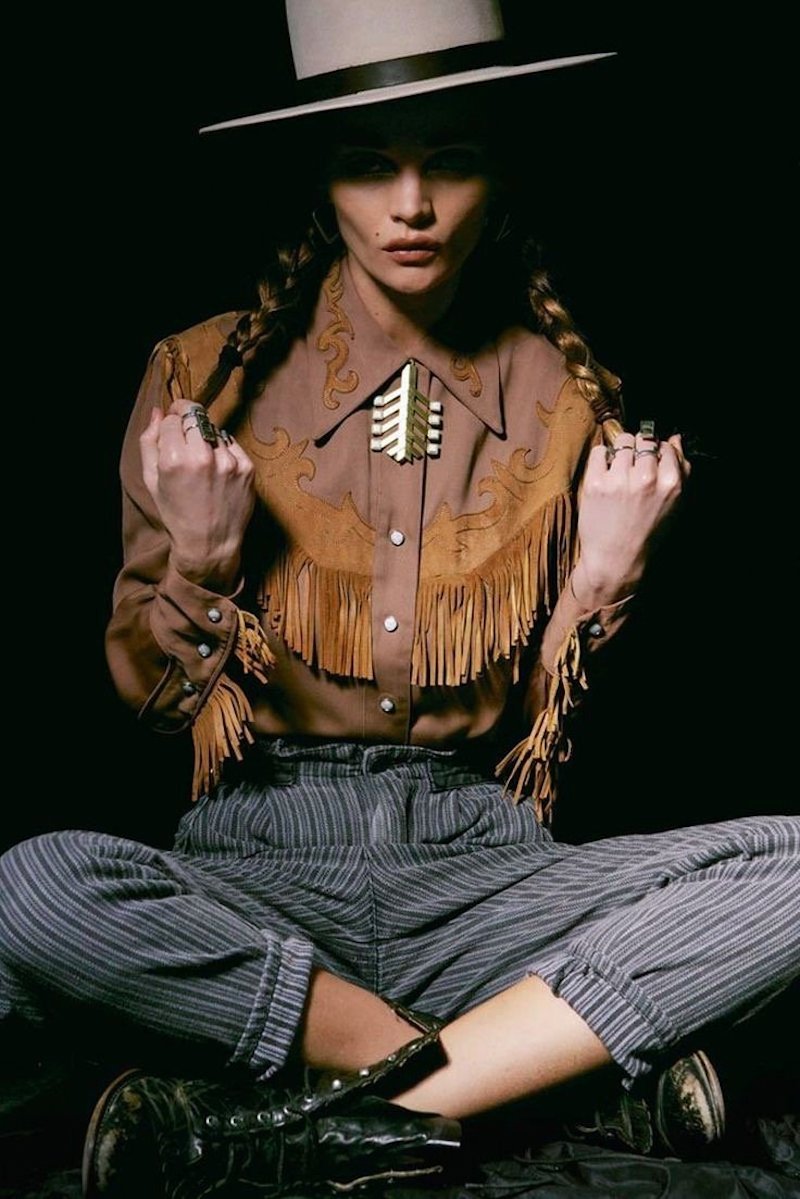 6pm: Best Dressed Contest
By dusk on Saturday we'll be ready for the first of two best dressed contests over the weekend, rewarding you for coming in your finest Wild West leathers with prizes for best-dressed male, best-dressed female, and best-dressed kids (check here for some last minute costume inspiration).


Sunday, May 21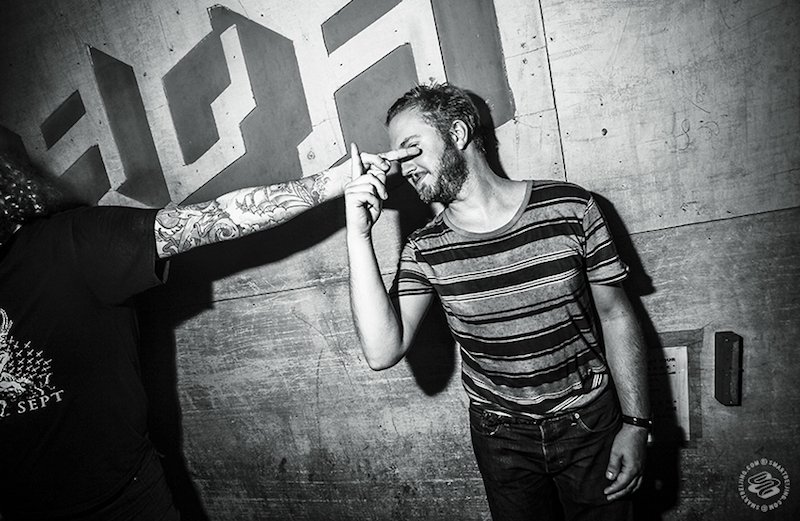 1-6pm: Cousin Kippy 
Cousin Kippy lands to fill in the gaps between acts on Sunday to play all the hits necessary to take your day of burger consumption to new and exhilarating heights. With a track library that spans the 60s, 70s, 80s, and 90s, and traversing genres with the grace and effortlessness of gazelle, there will be a little something for everyone. So shine up those dancing shoes and get ready to shake a tail feather!

2-3pm: The Night Crawlers

The Nightcrawlers play authentic Chicago blues, and boasts the talents of drummer Tom Wilson, a Chicago town blues veteran who has shared stage with amazing blues musicians like Junior Wells, John Lee Hooker, Hubert Sumlin, Willy Dixon, Koko Taylor, Luther Allison, Buddy Guy, Otis Rush, James Cotton, and the Muddy Waters Legendary Blues Band, among others.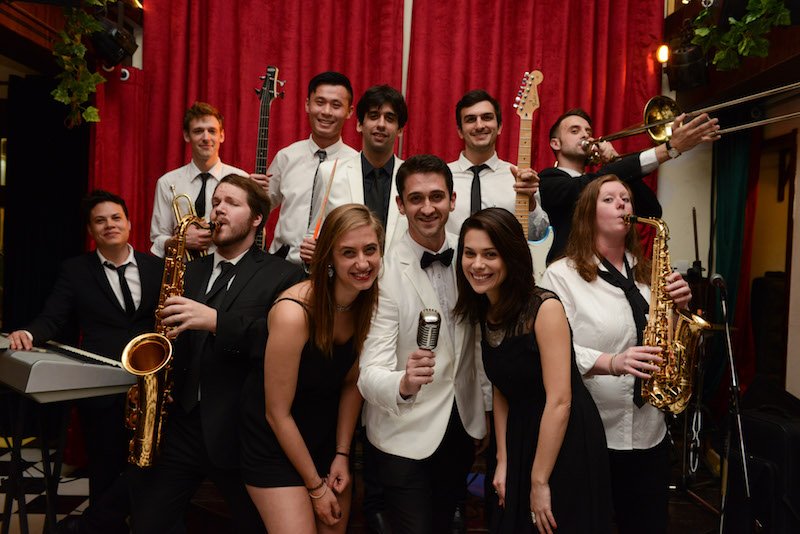 3.30-4.30pm: Stevie Mac and The Mac Daddies 

Inspired by all things classy, Beijing pop/jazz band Stevie Mac and The Mac Daddies bring a vintage approach to contemporary music. The band is led and voiced by Steven McKinney (Stevie Mac), who is the voice of the group, who is supported by 10 wonderfully talented musicians i.e. The Mac Daddies. Together they create a sound that is both fresh and classic at the same time, fueled by their talent, passion, hard work and true love for all things music, making for a truly explosive and memorable live performance.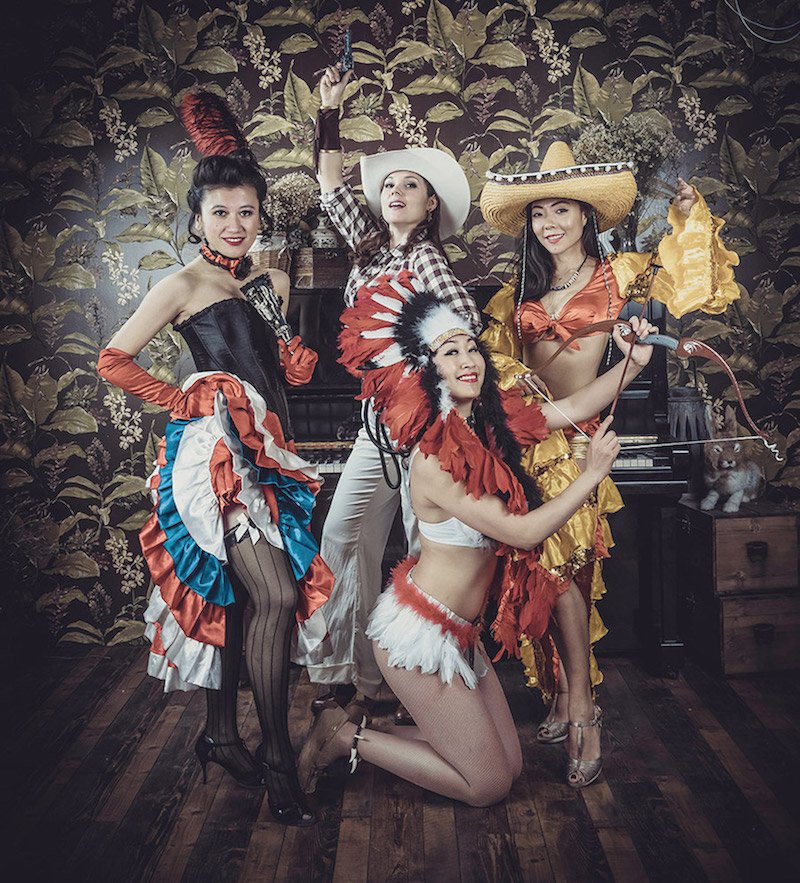 5.30pm: Moonglow Burlesque dance performance 

As the sun starts its descent towards the horizon, things heat up over at the "Moonglow Saloon" where you can mingle with a sexy female Sheriff, a Cherokee princess dressed in feathers, drink Tequila with Mexican beauties, and watch saloon girls kick their legs for a can can.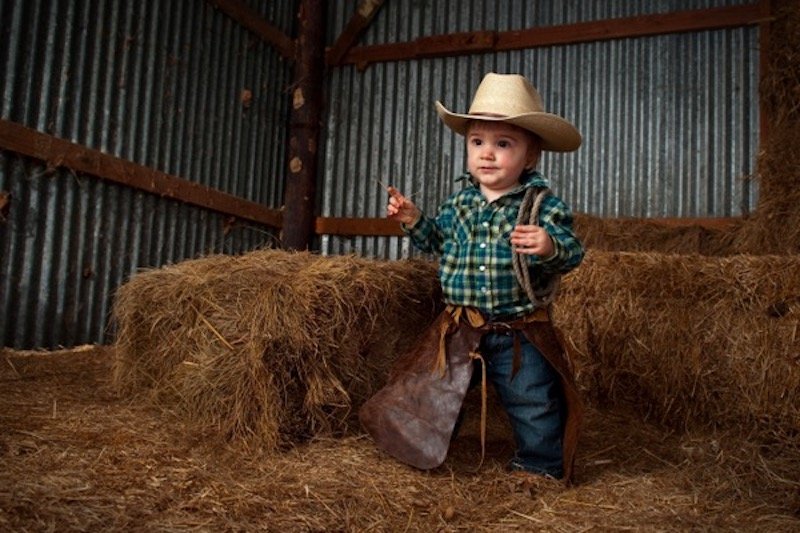 6pm: Best Dressed Contest
The final round in our best dressed contest, holster your gun and get ready to shoot down the competition with your Wild West-themed gear. Again, prizes are up for grabs for best-dressed male, best-dressed female, and best-dressed kids (find last minute costume inspiration here).


More stories by this author here.
Instagram: @gongbaobeijing
Twitter: @gongbaobeijing
Weibo: @宫保北京
Images courtesy of the participating bands, DJs, and sponsors, scaffies.nl
Comments