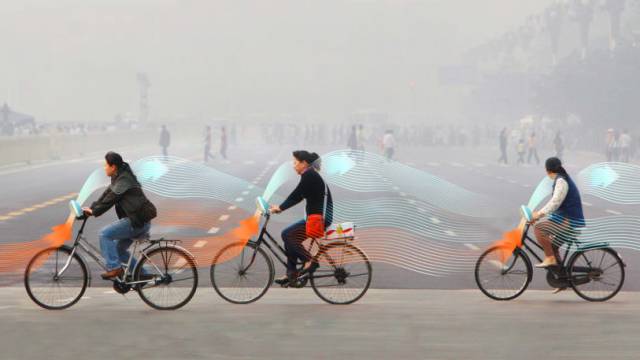 Beicology: Can Beijingers Pedal the Pollution Away With Futuristic Smog Cleaning Bikes?
Though bikes have long been touted as a cleaner way to commute, Daan Roosegaarde hopes to shift such cycling into an even higher ecological gear. The Dutch artist and designer – famed for unveiling the much-hyped, supposedly pollution-busting smog free tower last year – spoke at TED 2017 last week about his latest air cleansing idea: filter equipped bikes. A recent statement from Roosegaarde's studio (via Feiy) describes the idea as "a bike that could pull in dirty air, filter it, and release clean air."
What's more, Roosegaarde (who works in both his native Netherlands and China) hopes that those filters can become part of Beijing's ongoing shared cycle craze, allowing users of Mobike, Ofo, and other brands to make their rides even more environmentally friendly.
The new concept is merely one facet of Roosegaarde's broader Smog Free Project, which includes "towers and other yet-to-be-designed smog-sucking technology that the designer is pitching to polluted cities as a way to temporarily purify pockets of air while cities work on larger reforms." He first spoke the the Beijinger about his plans back in 2014.
And although these anti-AQI cycles do sound promising, we at the Beijinger can't help but be a bit skeptical. After all, we found that Roosegaarde's Smog Tree tower fell short of expectations during our not-so-scientific tests last year, for which we visited the structure with Laser Egg and Airvisual monitors in tow and observed no difference whatsoever in terms of AQI reduction. Though Roosegaarde's studio disputed our findings, we can't say our readings really surprised us, even if with all the media hype that the Smog Free Tower had received prior to its launch.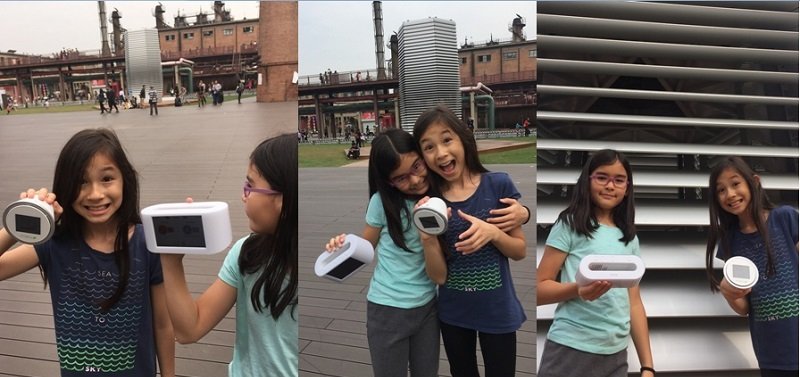 Hopefully Roosegaarde's Smog Free Bikes will heed more positive results once released (though the statement from the studio does not specify a time frame). And regardless of how genuinely effective these devices are, Roosegaarde's greatest goal is loftier while also being, surprisingly enough, more attainable. "If we can use this design to bring back the prestige of the bicycle, that would really create an impact on pollution in the short term," he explained in his latest statement. That aligns with many of his earlier interviews where expressed a desire to, above all, spark dialogue and raise awareness about pollution.
In that sense, when it comes to anti-pollution PR, Roosegaarde has already done plenty to clear the air (figuratively speaking). Given how popular shared cycling has become throughout Beijing, this new bike concept could very well help him reach an even wider audience. Let's just hope, in his efforts to make the air less clogged, Roosegarde's Smog Free Bikes don't litter the sidewalks and nullify the goal of environmental protection like other shared cycles have so far done.
More stories by this author here.
Email: kylemullin@thebeijinger.com
Twitter: @MulKyle
Photos: Roosegaarde/Feiy, QQ News, the Beijinger
Comments