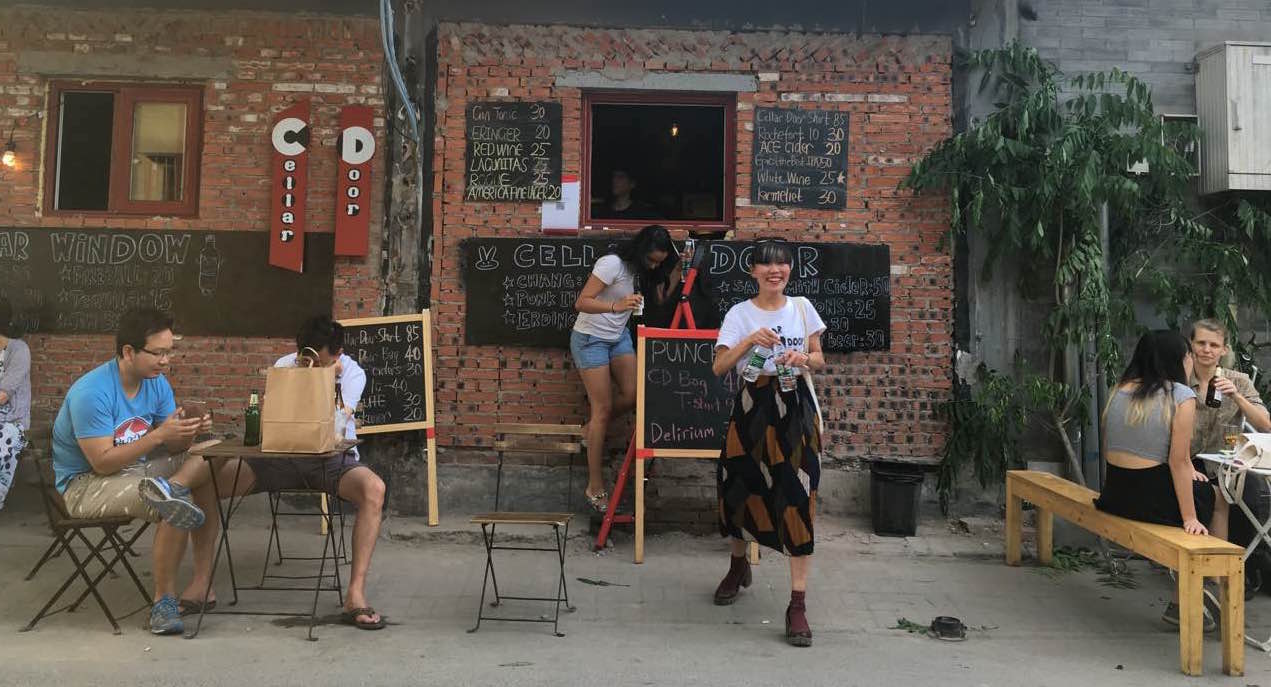 "Keep It Alive and Find a Way": The Creative Entrepreneurs Defying Beijing's Street Business Crackdown
Even though their doors have been blocked by bricks, and bars have been fixed to their windows, many streetside Beijing businesses have remained steadfast and found creative ways to keep selling their wares.
The crackdown on such street-level outlets that began in earnest earlier this spring, in an effort to santize (i.e. sterilize) Beijing's dynamic steet culture, has of course resulted in many vendors and operators abandoning their spaces – be it popular bars like Más or your small family-run neighborhood convenience store.
And yet, a simple stroll down an average street like Hujialou Beijie (a few blocks from the Beijinger's office) reveals a salon that has barber poles with LED lights around its barred-up windows, through which the owner can direct passersby to an entrance around the back. Owner Cheng Ming says he is able to rely on his longstanding local customers, who are still more than willing to stop by and sneak in through the back because it's more convenient than venturing further away to find a new salon, even if it has a proper conventional entrance.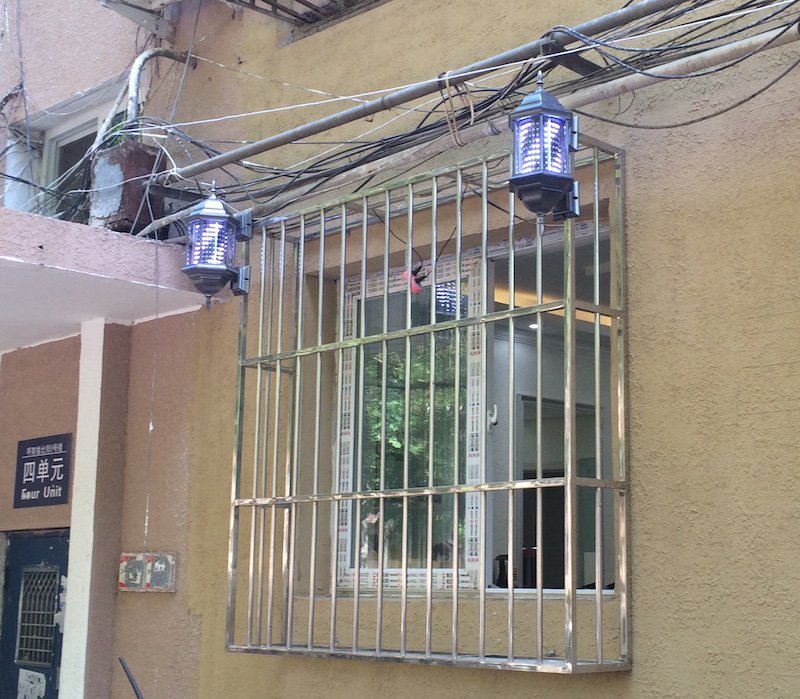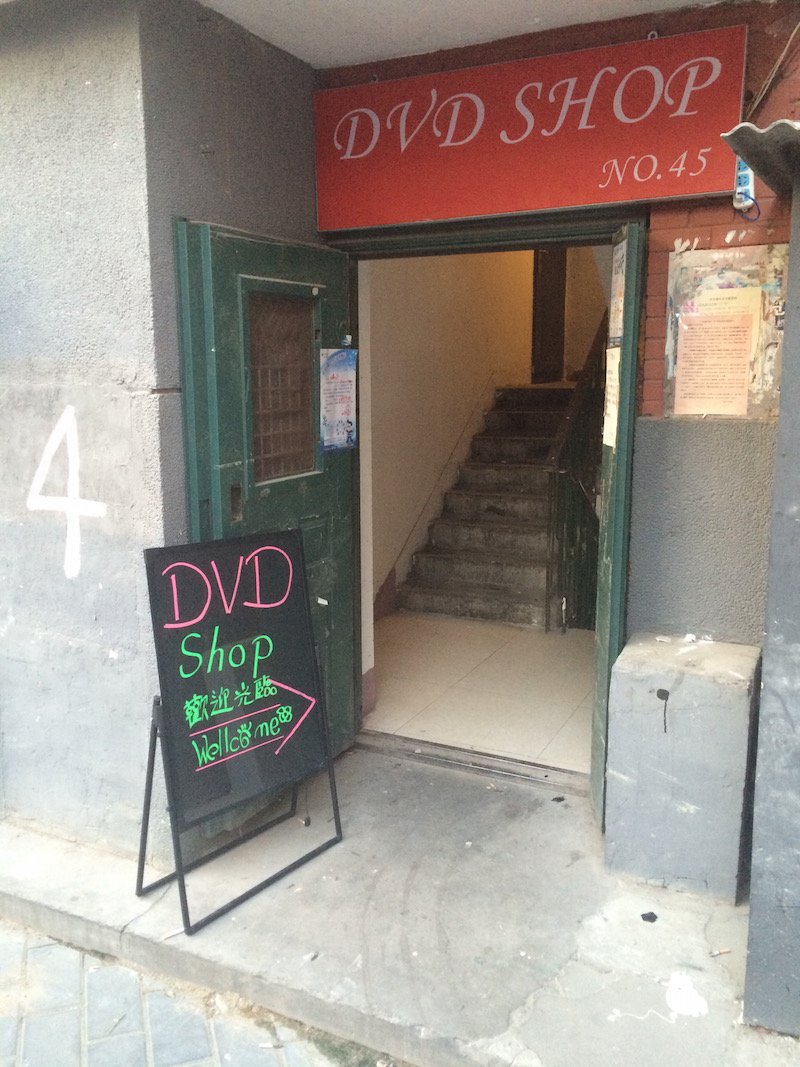 That sort of gumption has lead local real estate experts like Jean-Baptiste Audran, the founder and general manager of Scout Real Estate in Sanlitun, to look on with admiration for such entrepreneurs. He also holds out hope that Beijing's street life will retain some of its character instead of succumbing to the authorities' homogenization. "I guess that business owners will for sure try to find creative ways to keep selling their services or products through their barred up windows," he says, before adding that it nevertheless won't be easy for them. "I guess the chengguan (City Urban Administrative and Law Enforcement Bureau) will try to monitor those practices in order to avoid too much mess."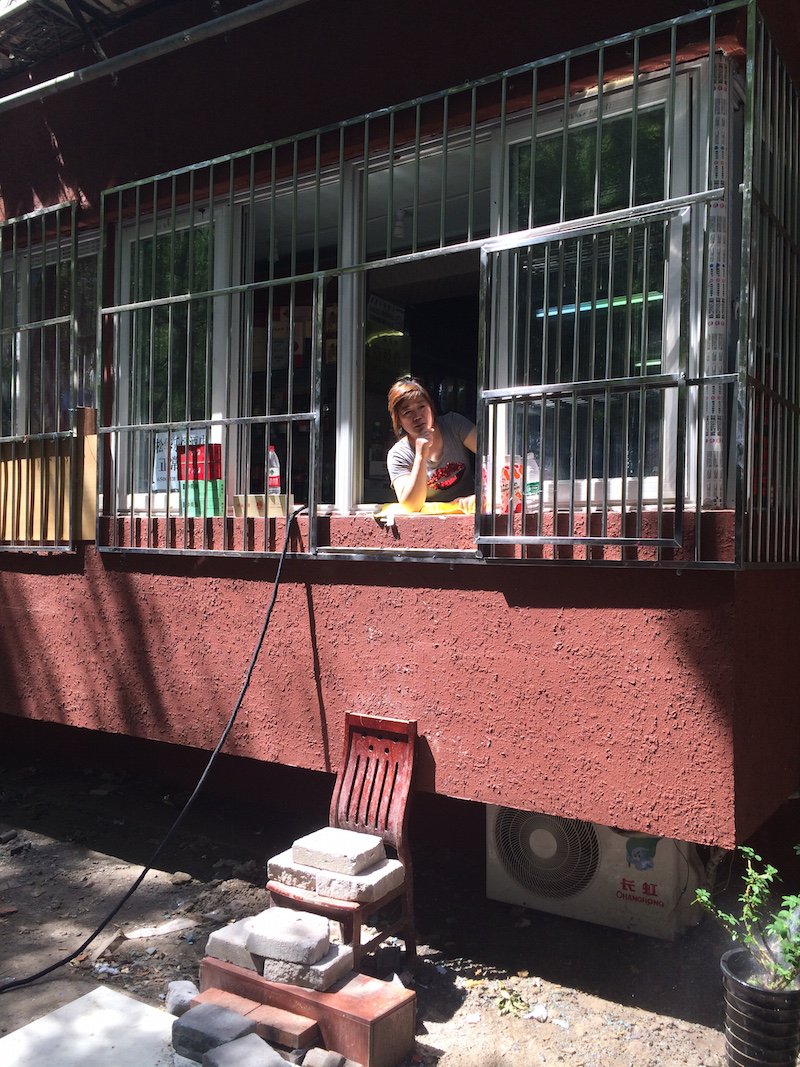 Such is the case for a convenience store opperater further down the street from Cheng Ming's salon. To avoid too much of the chengguan hassle that Audran describes, she has devised a way to swing open the bars on her window like a door. That gap, however, is so high up that patrons can't easily reach up to see her products and place an order. To remedy the minor obstacle, she's improvised with a chair and some concrete slabs. Surnamed Chen, the shop's operator says the whole situation has caused her plenty of trouble, though she insists there's little else she can do.
Then there's Cheers founder and CEO Claudia Masüger, whose Sanlitun north street branch was among the first businesses to be hit by the crackdown back in March.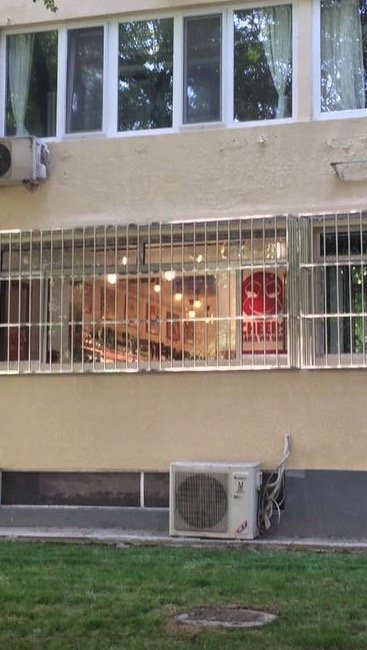 Rather than forfeit the space, like her neighbors at Turkish Doner (who told us at the time that they had little faith that customers would continue to come), Masüger told her staff to just hand the bottles of booze out the window or allow patrons in the back, much like the Hujialou hairdresser.
 
"We are lucky as the bottles fit perfectly through the bars in front of the window," she says, before explaining how customers climb up on the air conditioner in front of the window to get up high enough to knock and then make their order. Better yet, she isn't even annoyed by it all. "It's amusing and our regulars easily find the way through the back door, having parties in the secret hidden store. So I think it's a perfect condition for a retail store."
Chinese netizens were equally amused when word spread about a barricaded dessert shop keeper who cleverly constructed a chute to slide patrons' purchases down (news about it first broke in the South China Morning Post). And, in true modern Beijing fashion, it even has a WeChat wallet QR code at the bottom for those customers to easily scan.
Other operators like Xiao "Rain" Yu – who cheekily renamed her popular Fangjia hutong bar Cellar Door to Cellar Window after her entrance was disappeared by the authorities – have a far less upbeat outlook on the situation. Though she still has a loyal customer base, she says many passersby just treat her new setup like a novelty, snapping some photos and moving on, leaving her with far less business than before, when they could enter normally though the door.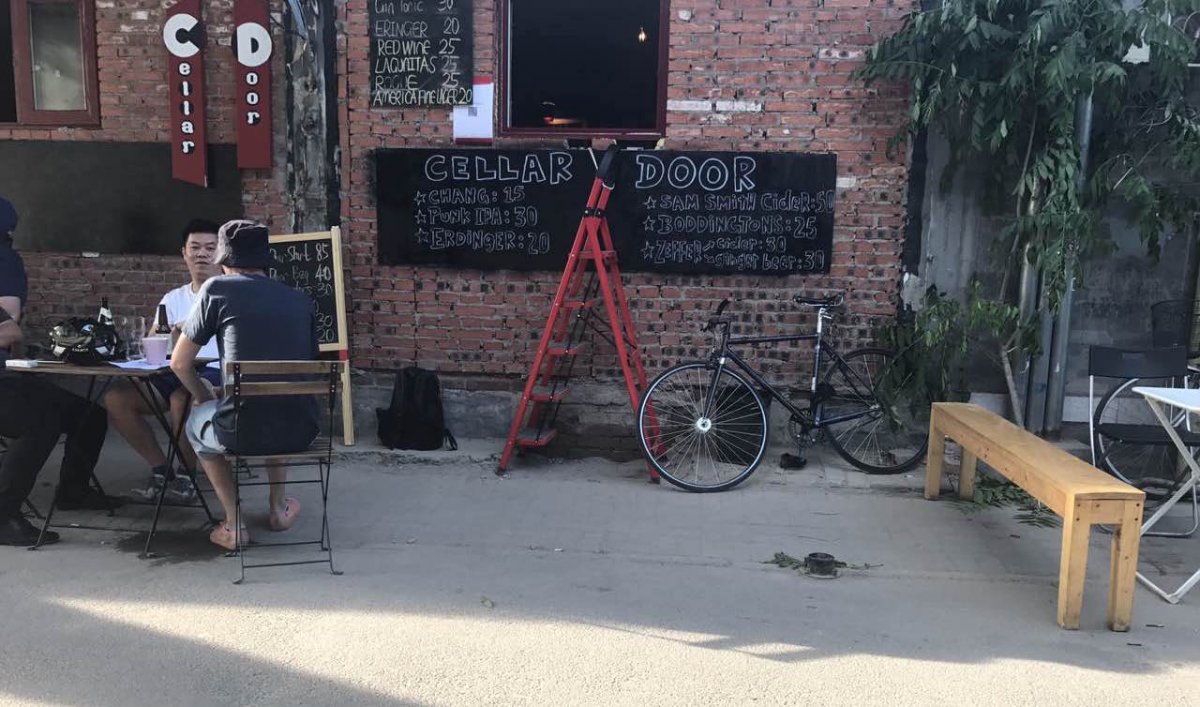 What's more, Rain says her neighbourhood authorities told her that her bar will only be able to stay open until the end of the year, and that those officers will, before long, cease to give out the needed paperwork to open new businesses in the hutongs. She goes on to point out that the recent demolitions and bricking up of businesses are part of a new five year development plan for Beijing, adding: "This is only the first of this plan, and look at all that has happened already."
She calls the process "cruel and careless" and the barricading of Cellar Door even prompted her friend, New Yorker cartoonist Edward Steed, to etch out the following troubled tribute:  
Cheng Ming, the Hujialou hairdresser, is equally pessimistic, saying "The government will probably be able to successfully shut down these businesses sooner or later."
The realtor Audran agrees with Ming in part, though his view is less bleak overall. "I think many businesses will use their back doors to bring customers in, especially convenience stores if they have a strong base of customers in the area. But I think the businesses that relied on traffic flow will die, unfortunately."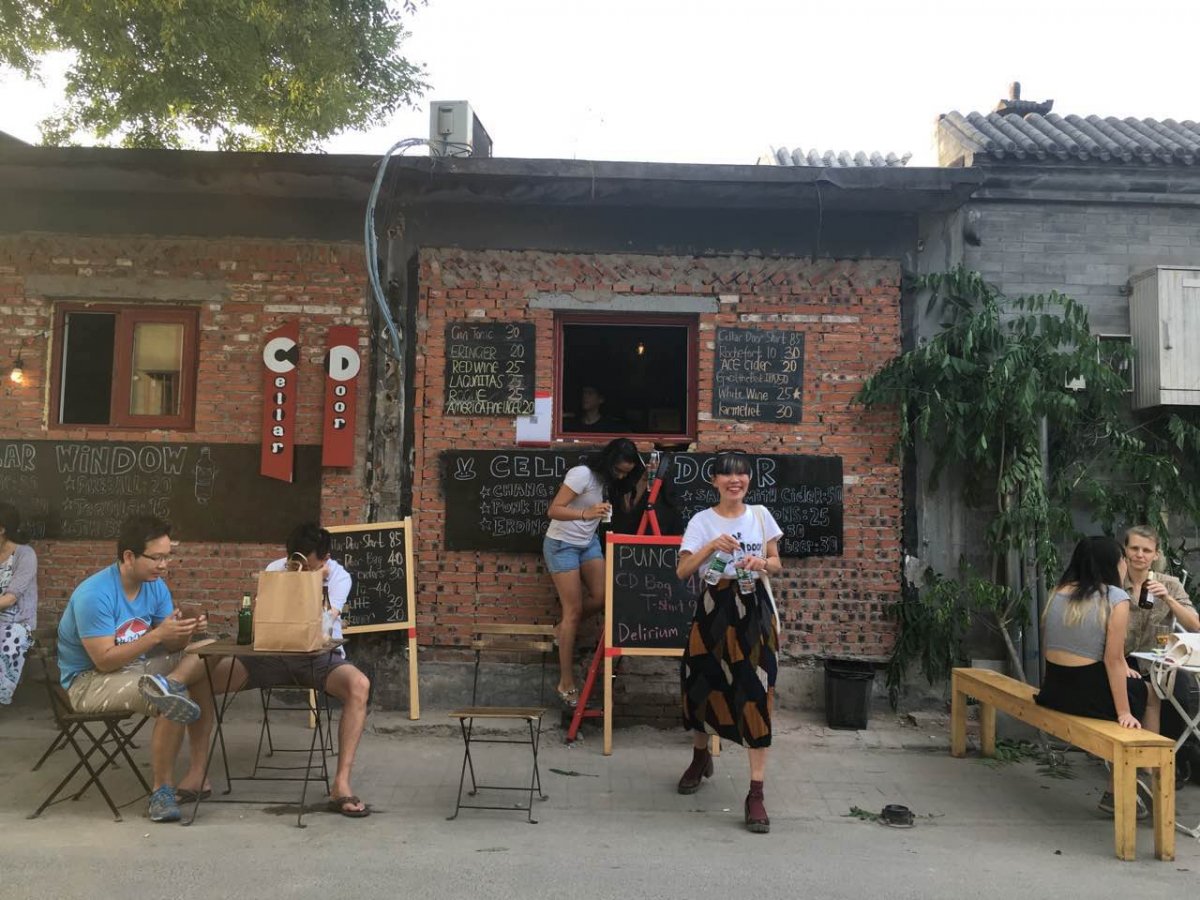 And while Rain doesn't hold out much hope, she nevertheless remains determined. "I think this will keep on happening, especially to the hutong businesses in Beijing," she says, before adding that despite that she "Doesn't want to just leave my business. For me, this bar feels like my baby. So I am doing what I can for now. So I will keep trying to keep it alive and find a way."
More stories by this author here.
Email: kylemullin@truerun.com
Twitter: @MulKyle
WeChat: 13263495040
Photos: Kyle Mullin, Xiao "Rain" Yu, Claudia Masüger, South China Morning Post
Comments