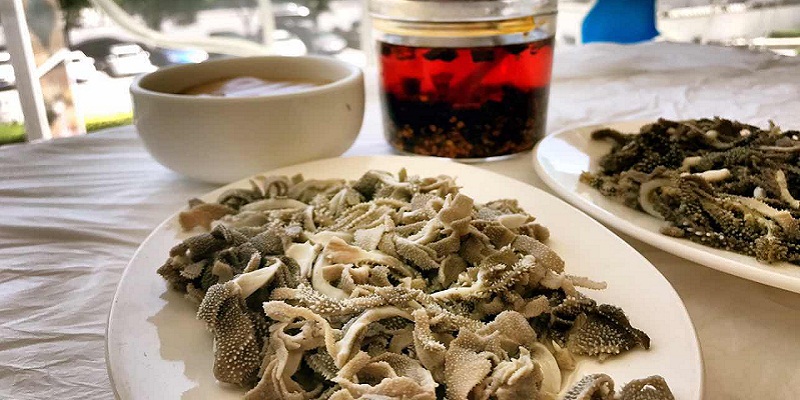 Street Eats: Celebrate Being a True Beijinger at Baoduhuang, Seller of Traditional Boiled Tripe for 31 Years
The longer you stay in Beijing, the more you may start to think that traditional local snacks predominantly fall into two categories: flour-based, such as youtiao (油条, aka that deep-fried oily stick), zha gezhi (炸咯吱, deep-fried pastry), jiaoquan (焦圈, like the oily stick but circular); or organs, such as chaogan'r (炒肝, stir-fried liver and intestines), and baodu (爆肚, boiled tripe).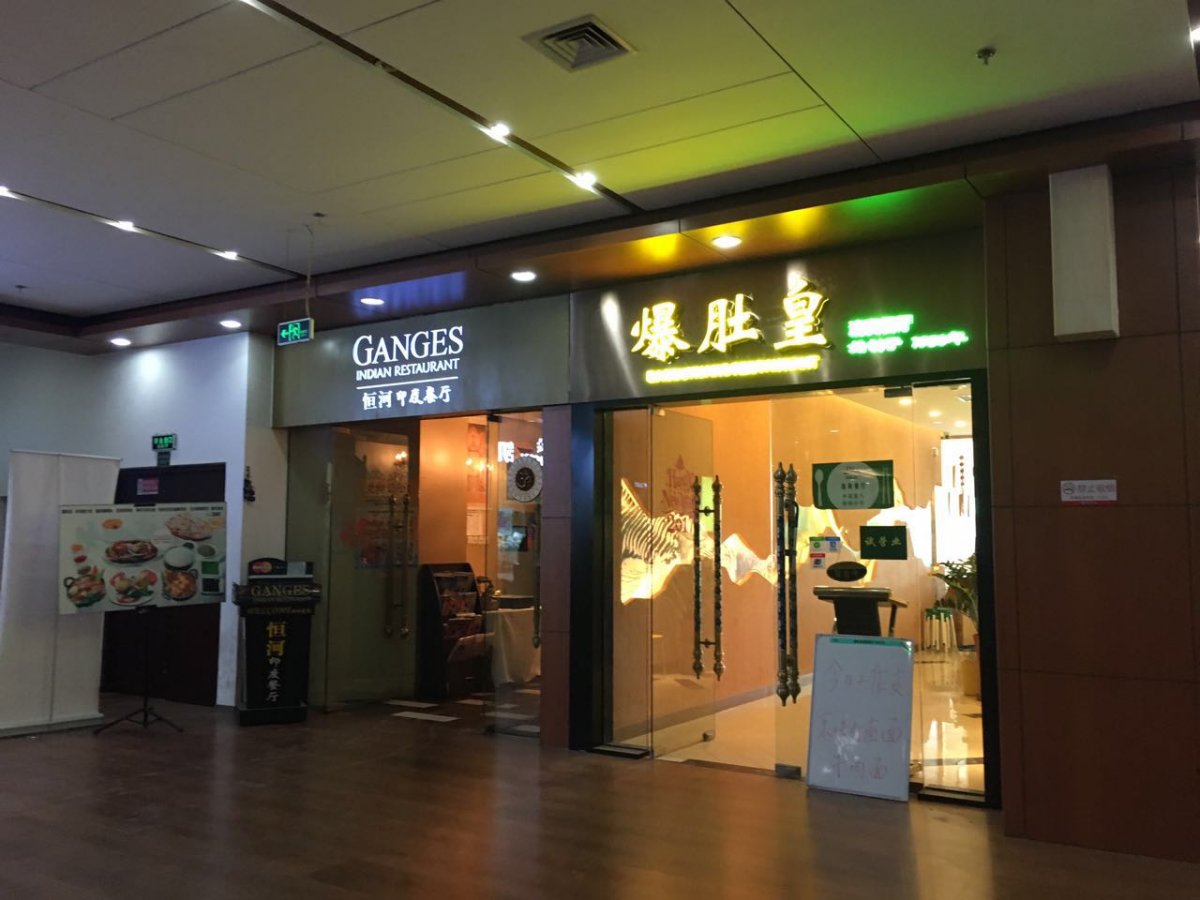 Baoduhuang, located on Dongzhimenwai Dajie and notable for being an absolutely unforgettable place for many a Beijinger during their time growing up, dabbles in delicious, sliced portions of the latter (if you couldn't tell from the name).
Like a lot of the street eat restaurants, when Baoduhuang first started out in 1986 it was a small, dark, and crowded restaurant, but has since moved into a new, large, and airy space in order to bring its patrons, and its tripe, into the 21st century. The 50-seat venue now sits proudly alongside Ganges on the second floor of the Shimao Department Mall.
Although eating tripe has largely fallen out of favor in the West, the tradition of eating tripe continues strong in China and its neighboring Asian brethren. Dishes such as bak kut teh (a herbal tripe soup in Malaysia and Singapore), fuqi feipian (夫妻肺片, a spicy Sichuanese dish made from tripe and tendon), and Cantonese niudu (tripe steamed with spring onion) bolster the trend.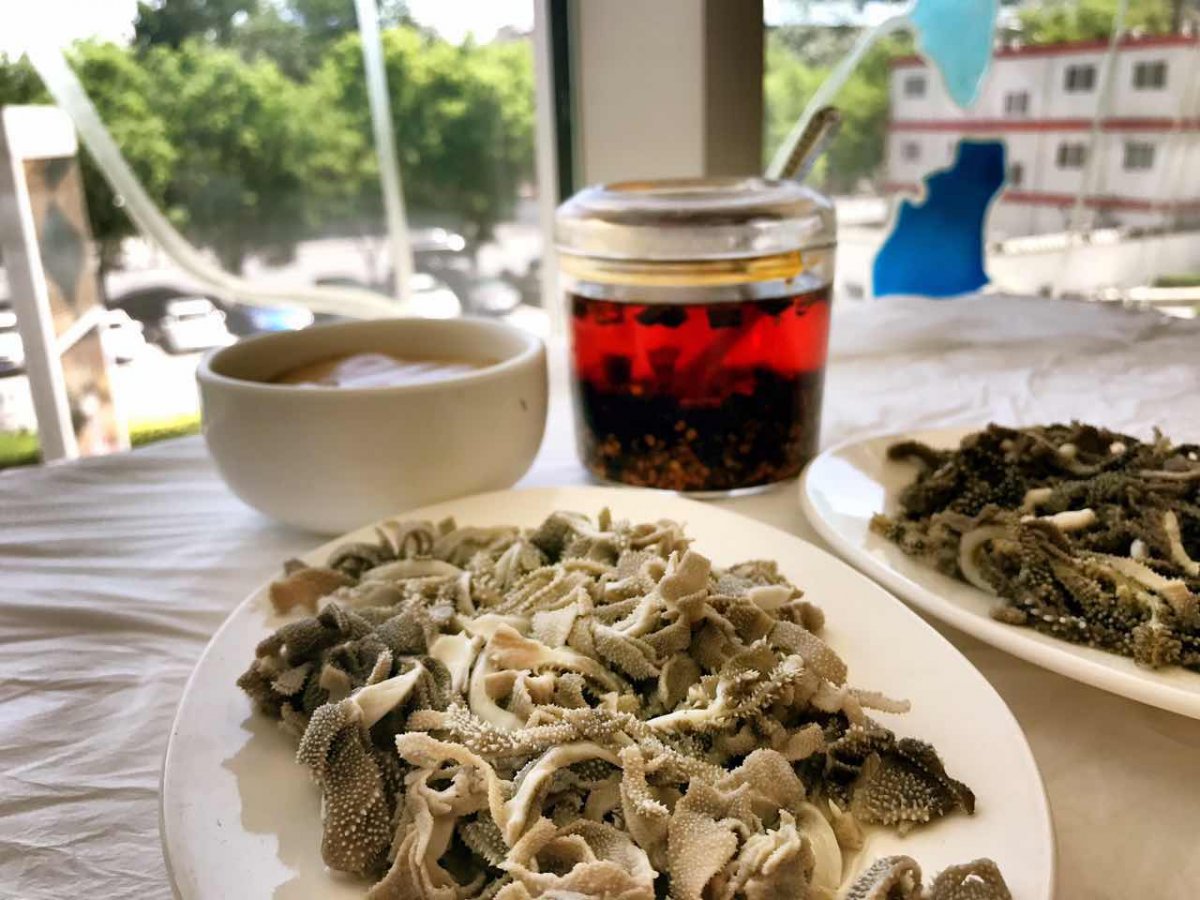 Now that we've got that out of the way, let's dive in. At Baoduhuang, there are 11 different options of beef or mutton stomach on the menu, costing RMB 19-22 for a small portion, and RMB 36-45 for a big one.
After you order, they will bring the boiled tripe to you, avoiding the uninitiated tripe eater confusion as to how long it should be boiled for. The tripe is tender and lacks any real strong flavor or odor, and truthfully told, is one of the best renditions of this dish that we've ever had in Beijing. You'll want to grab a bowl of special sauce (RMB 7), which includes sesame paste, soy sauce, shallots, and some cilantro, to give your ribbons of innards a little extra punch.
If you're wanting additional meat, try the lamb (RMB 28-36), beef (RMB 25-36), beef heart (RMB 25), or even a small pot of meatballs (RMB 35). To balance out the effects of eating an entire farmyard, you may also want to order some boiled vegetables, such as cabbage with tofu (RMB 14), as well as vermicelli (RMB 21), and tofu.
If you're simply not in the mood for tripe, try other local delicacies like the madoufu (RMB 16, stir-fried mung bean pulp), which has an extraordinarily deep lamb flavor, which could be a good or bad thing depending on how much you like lamb. This dish is made by fermenting the soy beans that are leftover from making tofu, adding some lamb oil, herbs, and some peas for a little extra bite.
If that hasn't slapped your tastebuds awake, you can prove your roots as a true Beijinger with a potent bowl of douzhi'er (豆汁儿, RMB 5), otherwise know as fermented mung bean milk, complete with a stinky (some say sweet and sour) overnotes. This culinary delight has been popular among locals since the 18th century, when apparently there was little else better to drink.
As for the drinks, keep lunch family friendly with Beibingyang (RMB 5), or do like uncle does best and get shitty on a bottle of Niulanshan (RMB 15-20 per bottle) or Red Star baijiu (RMB 22-40 per bottle).
All in all, the service is fine, the boiled tripe is clean, and the menu has English, so if you want your first local street food adventure, Baoduhuang is the place to go.
Baoduhuang
Daily 11am-2.30pm, 5-9.30pm. 201, 2/F, Bldg 1, Shimao Department Mall, Gongti Beilu, Chaoyang District (8418 5652)
爆肚皇:朝阳区工体北路世茂工三商场1号楼2层201室
More stories by this author here.
Email: tracywang@thebeijinger.com
Twitter: @flyingfigure
Instagram: @flyingfigure
Photos: Tracy Wang,Ileana Yang
Comments