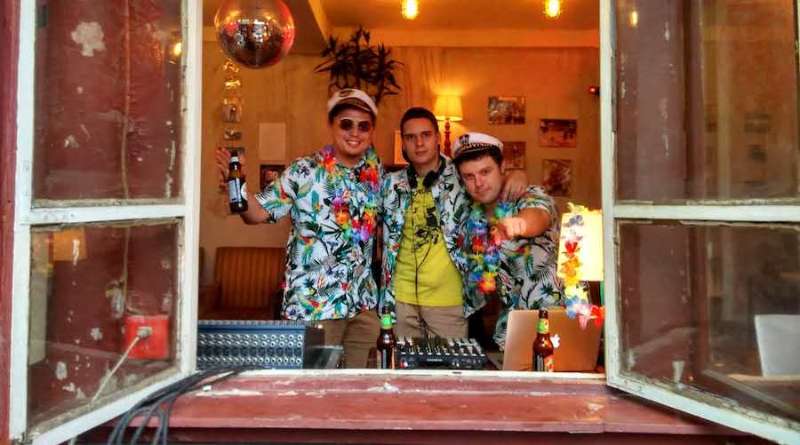 Beijing Beats: Open DJ Friday, Djemba Djemba, Mikael Jonasson, Club Paradise, Soul Party Vol. 4
Beijing Beats brings you the best in Beijing nightlife each weekend so that you can soothe the woes of a long a stressful week with some out-of-body gyrating and some experiences you'd rather forget come Monday. Check the weekend's full list of nightlife events here.
 
Friday, June 16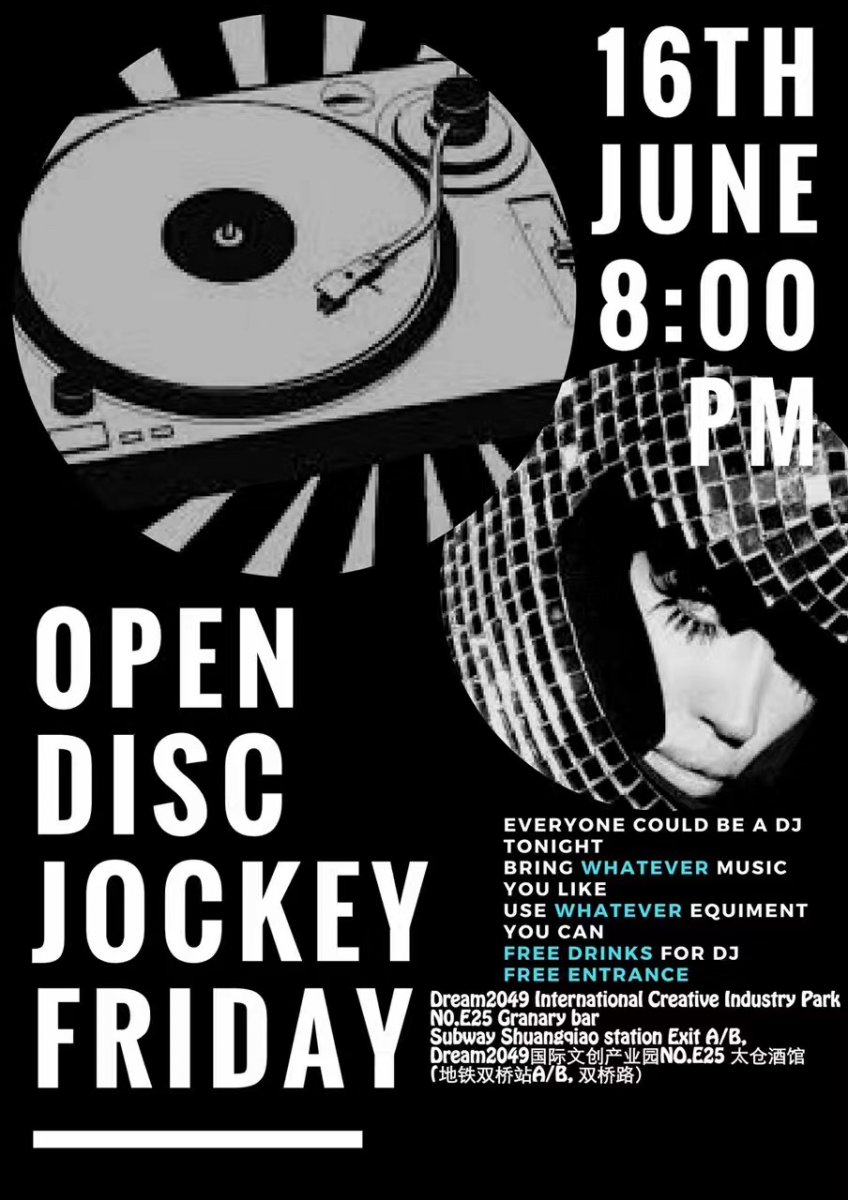 Open Disc Jockey Friday
Be a DJ for the night at the new Tongzhou-ish venue the Granary and enjoy free entrance and free drinks as you spin whatever music you want, on whatever equipment you can and finally live out your dreams of being the world's greatest DJ. Entrance is open to everyone – no tickets or reservations needed. Free. 8pm onwards. The Granary
Myth Party: Djemba Djemba China Tour 2017 Beijing
R.D.B. presents Djemba Djemba China Tour 2017, the super platinum producer who has worked with the likes of Madonna, Diplo, Justin Beiber, Sia, The Weeknd, and many more. For Djemba Djemba, versatility is king, working on bass powered festival anthems to future pop to intelligent headphone music, his main focus is to create authentic and refreshingly unexpected music that defies classification. His ever-changing solo work, extensive collaborations, and thoughtful curation has made him something of an Internet legend among fans, tastemakers, and major labels alike. RMB 150. 9.30pm-3am. Modernsky Lab
Konekt Asia Series: Mikael Jonasson
Get Konekted to Stockholm-based dance/electronic DJ Mikael Jonasson, who heads to Lantern Friday night. Jonasson started out as a drummer but ended up with a collection of analogue synthesisers and has been DJing ever since, rising as part of Stockholm's rave scene in the 90s. RMB 80, RMB 50 (advanced). 10pm onwards. Lantern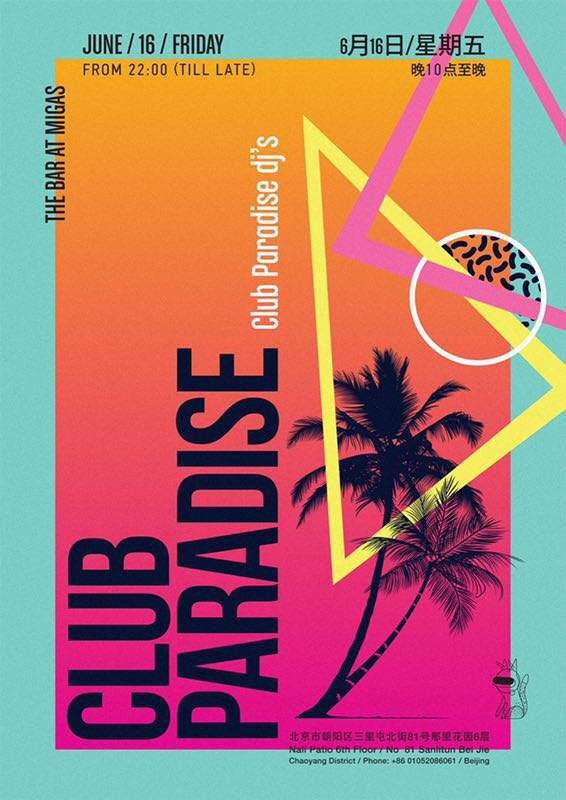 Club Paradise
Club Paradise make their full debut on the Migas rooftop and will heat up the dancefloor with their special tropical blend of disco, funk, and house. So bust out your best Hawaiian shirt, grab an umbrella'd cocktail and get ready to shake that groove thang to a night of scorchingly hot dance tunes, new and old! Price TBC. 10pm onwards. The Bar at Migas
 
Saturday, June 17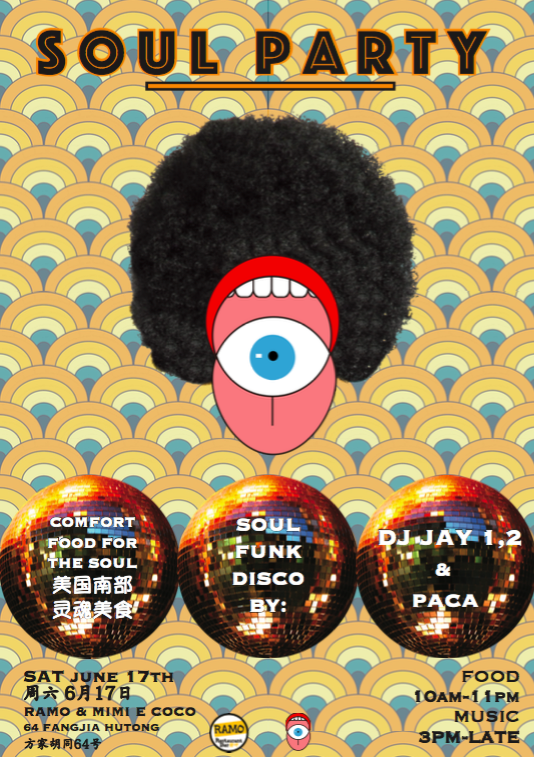 Soul Party Vol. 4
Get ready for some tunes by Ramo's very own Paca and Jay 1,2 at Ramo and Mimi e Coco's fourth Soul Party. Aside from beats there will be plenty of southern comfort foods like waffles and fried chicken. German draft lager will be RMB 30 a pint to keep you hydrated. Free. 3pm-1am. Ramo
DJ Dehousy at Dada
Dehousy, a music producer from Paris, uses his unique style and fresh rhythm to sweep the cobwebs off of club music. Influenced by Latin American, MIDE, and UK music, and not limited to one genre, Dehousy positioned himself as a world rhythm leader. You can hear the confluence of club, techno, and grime in his tracks. Dehousy is appreciated by producers all over the world, including Ana Sia, Neana, GRRL, Tommy Kid, Kamixlo, Visionist, MM and others. His music is played everywhere, from Rinse FM and NTS, to Boiler Room and Radar Radio. Price TBC. 10pm onwards. Dada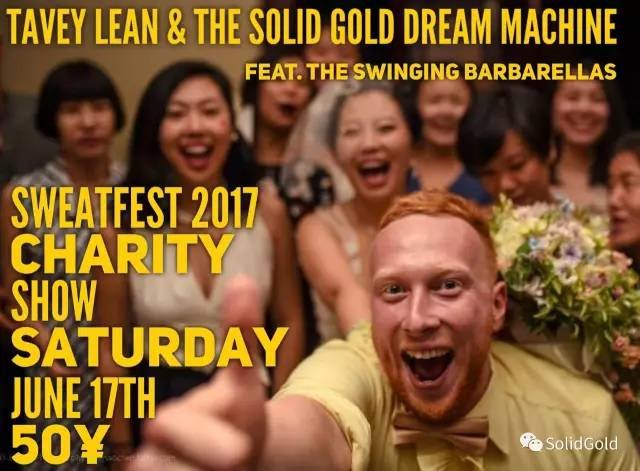 Sweatfest 2017: Tavey Lean and the Solid Gold Dream Machine
Two years ago, The Solid Gold Dream Machine's trombone blower found himself nearing the end of an incredibly productive six-week-long sobriety experiment. At the strike of midnight on June 13/14 2015, approximately one-third of a bottle of Tequila was downed, swiftly ending the month and a half of clear-headedness, and so begun the Sweat Olympics. This Saturday the next installment of sweat-related events will take place. Proceeds from the door will be donated to "Artists Abroad," an awesome project involved in importing/exporting artistic talent around the world. RMB 50. 9pm onwards. 4corners
More stories by this author here.
Email: margauxschreurs@truerun.com
Instagram: s.xuagram
Images courtesy of the organizers
Comments