Ethiopian Escapades: What to See in Northern Ethiopia
During Spring Festival, I spread my wings beyond the usual Southeast Asian travel destinations, and went on a tour of East Africa. In Ethiopia, we decided to visit the northern part of the country using Awaze Tours. They took us from the busting capital of Addis Ababa to the mysterious northern city of Axum in six days.
Addis Ababa
We spent the day visiting the Ethiopian Ethnological Museum, located on the campus of the University of Addis Ababa. For anyone interested in ethnography or history, this is an absolute gem, especially if you're only just starting your travels, since there's a lot to learn about Ethiopia's different ethnic groups and their lifestyles. Here you will also be able to find former emperor Haile Selassie's furniture, and some of his outfits.
RELATED: You Have to Go to Ethiopia, But DO NOT Fly Ethiopian Airlines to Get There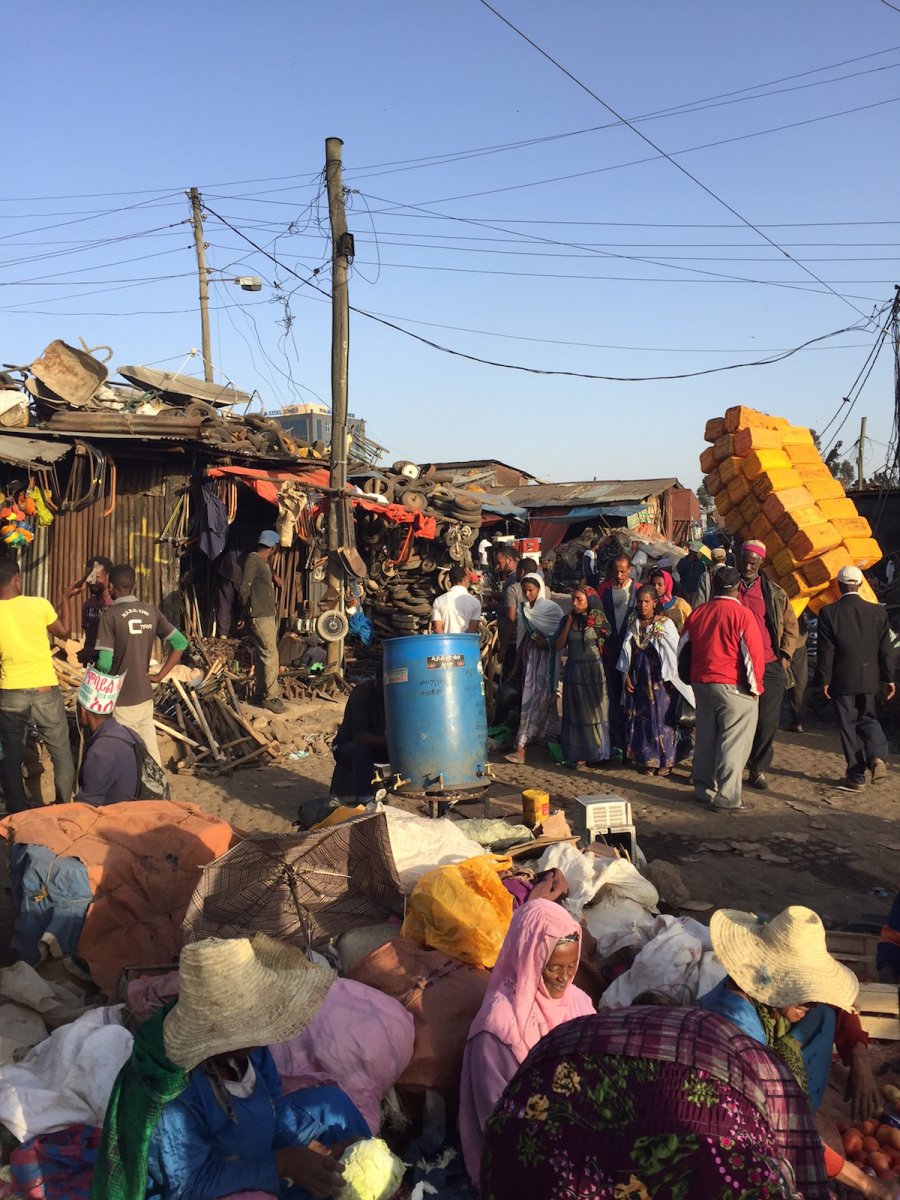 The Mercato is also well-worth a visit, as it is the largest outdoor market in the world, and although you may be thinking that you've seen markets throughout Asia, this is something else. You can get literally anything here, but standard tourist items like wood crafts, t-shirts, and cotton scarves might be of more interest than the recycling and many Chinese-produced goods on sale.
As we had time constraints, there was no time for the Ethiopian National Museum, which houses a replica of the oldest human bones in the world, named Lucy, nor did we get to tour the Parliament Building, or the Africa Hall, the headquarters of the United Nations Economic Commission for Africa.
Bahir Dar
Bahir Dar, the third largest city in Ethiopia, was next on our tour. It is situated on the southern shore of Lake Tana, which hosts to some of the world's oldest churches and monasteries. Having a tour guide along with us was most certainly worth it, as otherwise we wouldn't have been able to understand many of the religious murals inside the monasteries, especially for anyone familiar with Catholicism or Orthodox Christianity.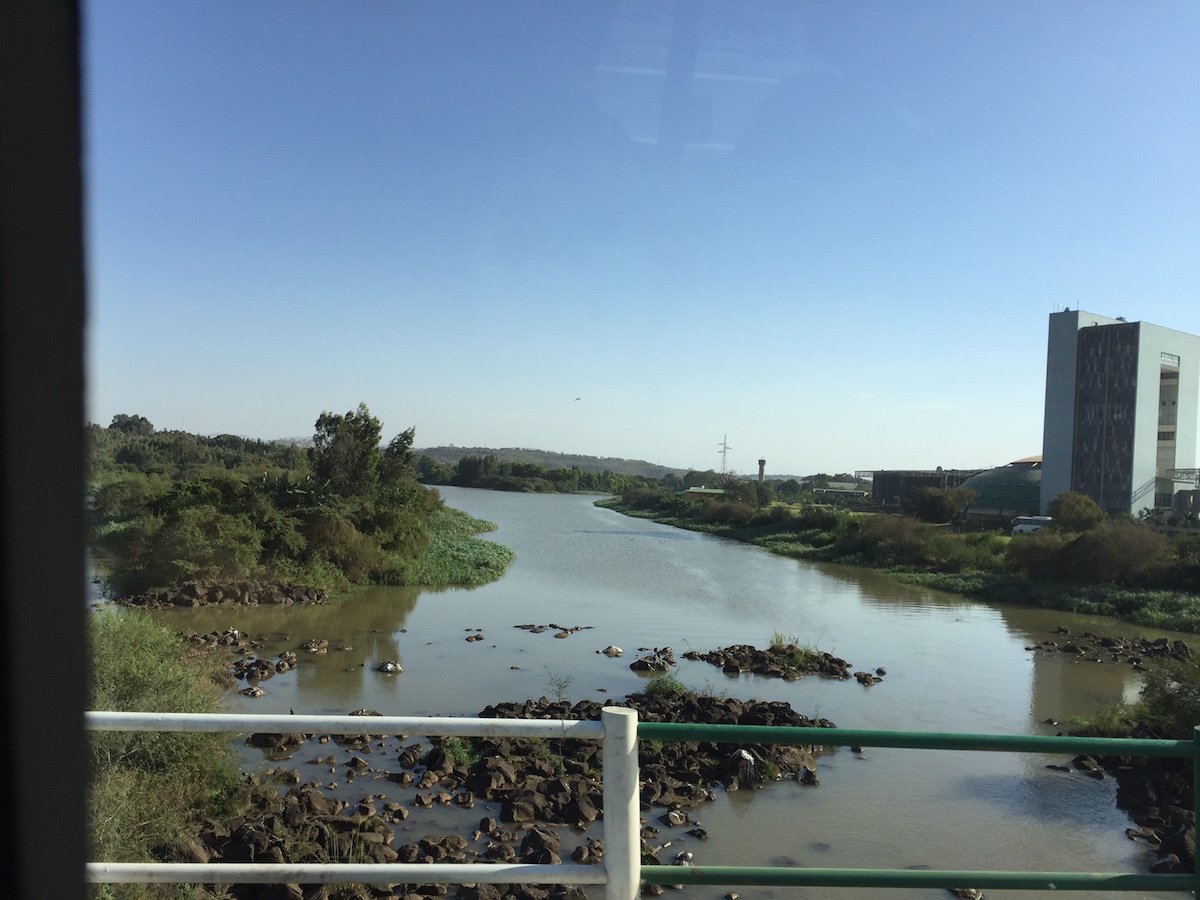 Bahir Dar is also where I encountered more hippos than I ever thought I would see in my life, as they were just hanging out in the river that ran through the city.
Gondar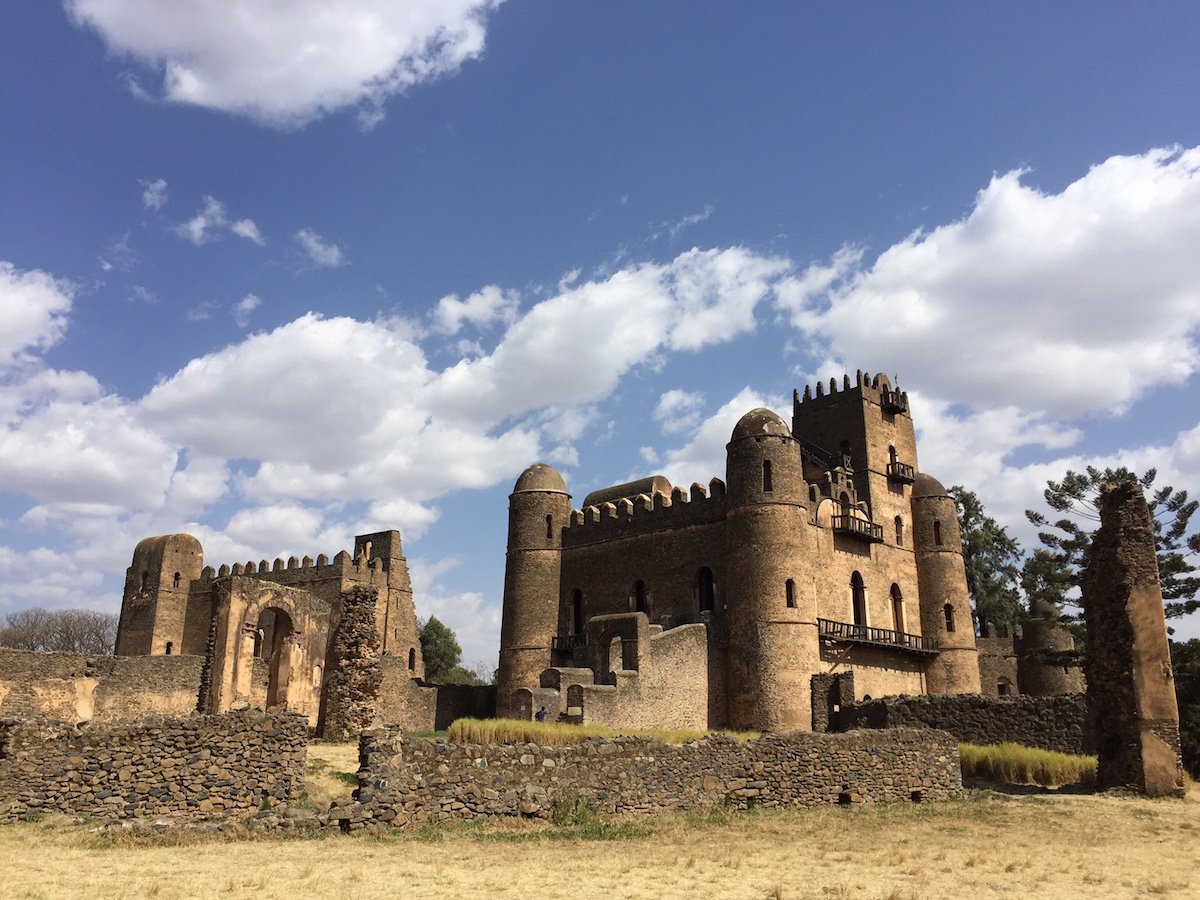 Gondar, a three-hour drive from Bahir Dar, was home to many emperors and princesses leading Ethiopia between the 12th and 20th centuries. As a result, the Gondar Castle complex is stunning, with many different castles from different kings and time periods. You can easily spend a morning exploring here. Most interesting was the Fasilides Bath, which previously served as the bath for King Fasilides, but today, is used as a baptismal during the Ethiopian Orthodox celebration of epiphany, Timket. This celebration celebrates the baptism of Jesus in the Jordan River, and to reenact it, people gather and jump into the bath.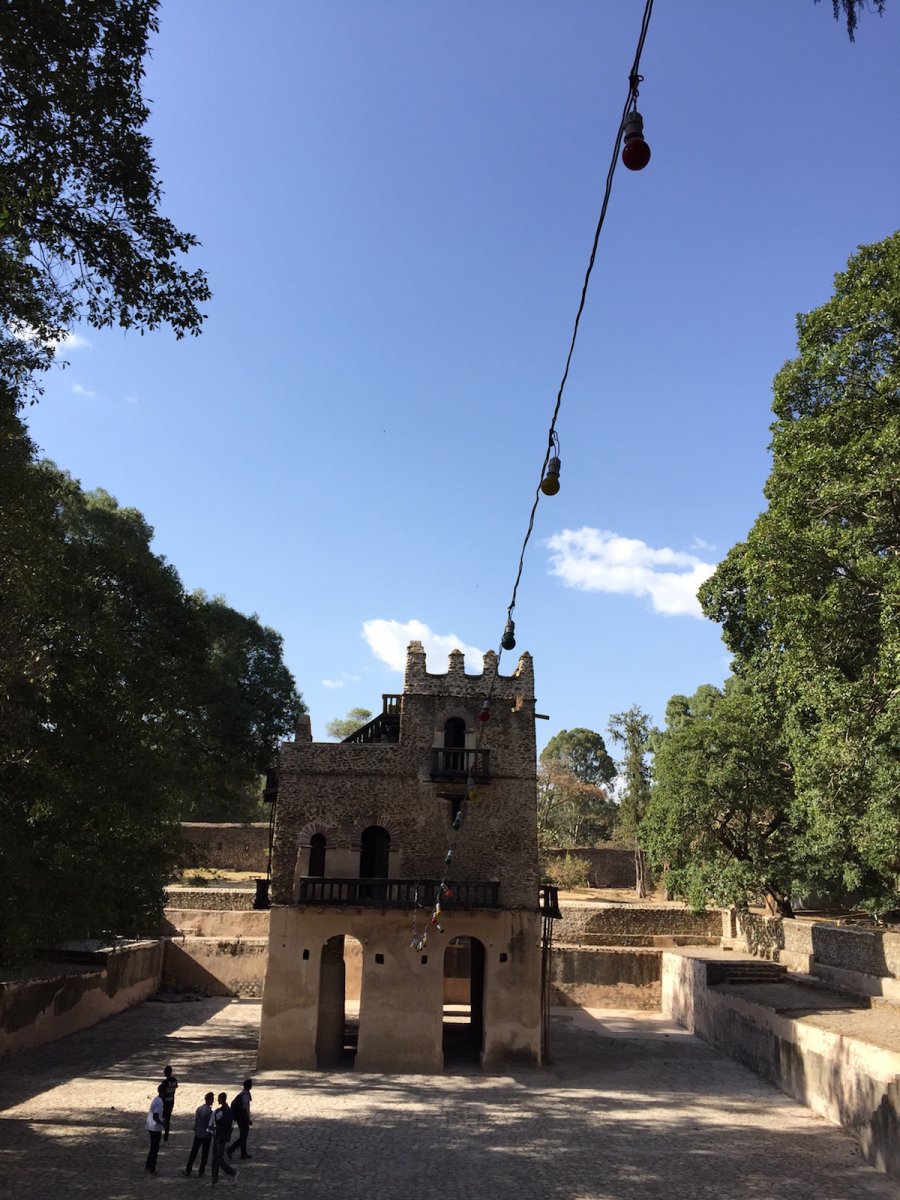 Gondar is also home to the Debre Birhan Selassie Church, which was fortified as a result of Sudanese threats at the time. The ceiling with intricately painted angels is what makes it special, but this is also the only church to survive the Sudanese attacks.
Lalibela
Most certainly the highlight of the trip, Lalibela is also the most well-known city in northern Ethiopia because of its monolithic rock-hewn churches. The churches are registered with UNESCO and rightly so, because Lalibela itself is magical.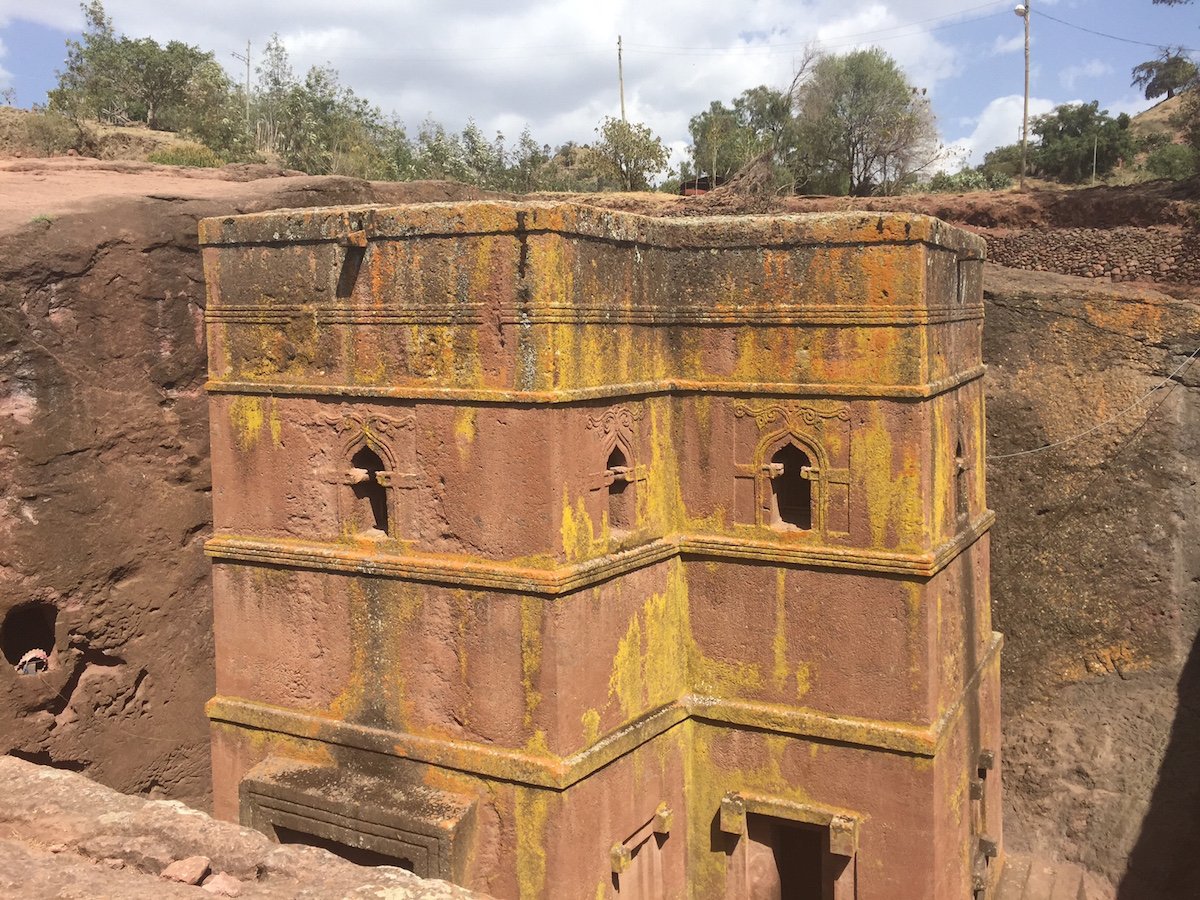 Exploring the churches will take an entire day, but you can easily spend longer here if you want to more time to enjoy the sights. Your ticket is valid for five days, so there is no rush. There is a northern group of structures, a western group, and an eastern group of churches. Bet Giyorgis, being the most well-known church: the one that is on all the postcards and guidebooks.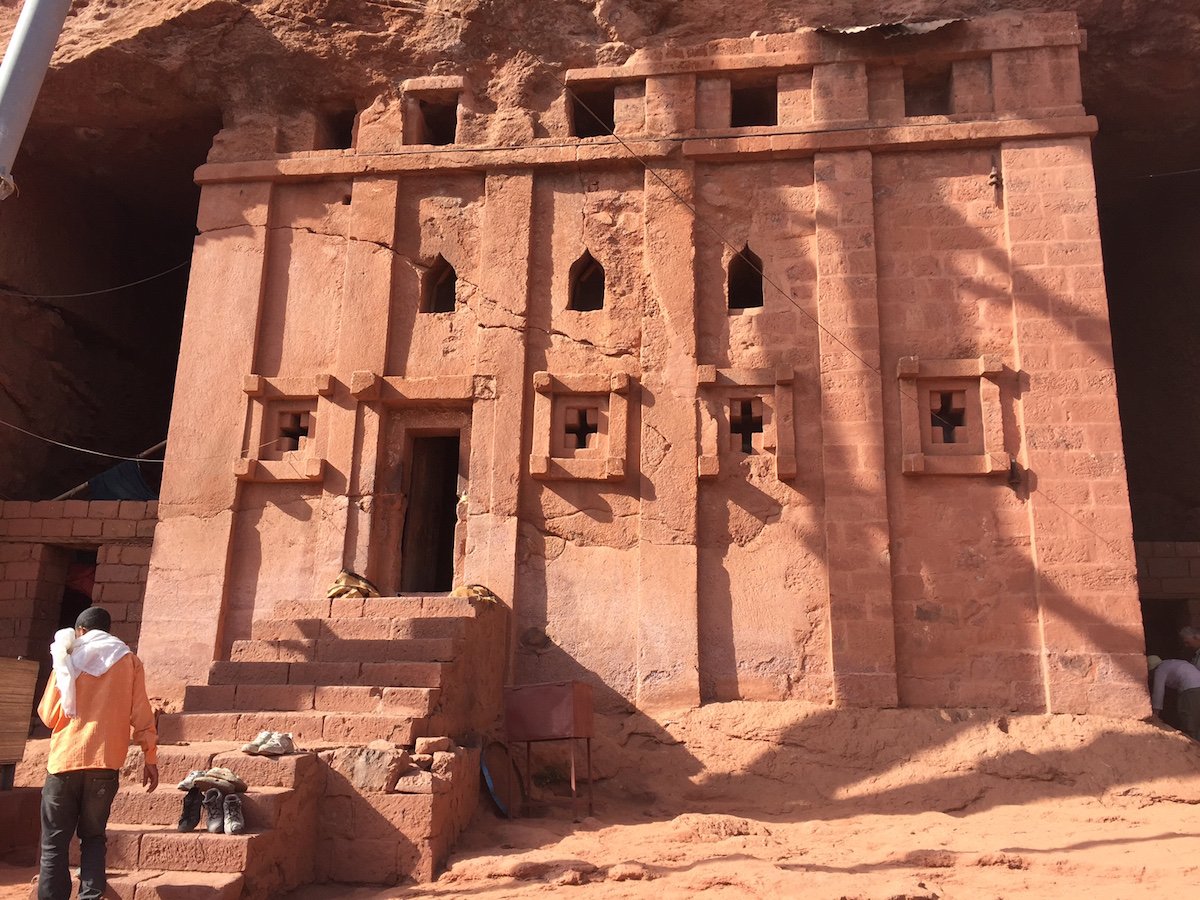 My personal favorite was Bet Medhane Alem, believed to be the largest monolithic church in the entire world, with beautiful but rough designs on the inside. Make sure you get a guide if you're not coming with a tour, as it is tough to find your way around alone (read: you will get lost). The guides also have good relationships with the priests, meaning you get much more information and you'll be allowed to see more.
Axum
Our last stop was Axum, the ancient capital of Ethiopia, located a stone's throw from Eritrea and one of the oldest cities in Ethiopia. This city is mostly interesting to those who are into archaeology, as a lot of the sights aren't really there anymore, or are in ruins. This is also where the Church of St Mary of Zion is, which allegedly is the repository of the Ark of the Covenant, a golden-clad chest containing the Ten Commandments.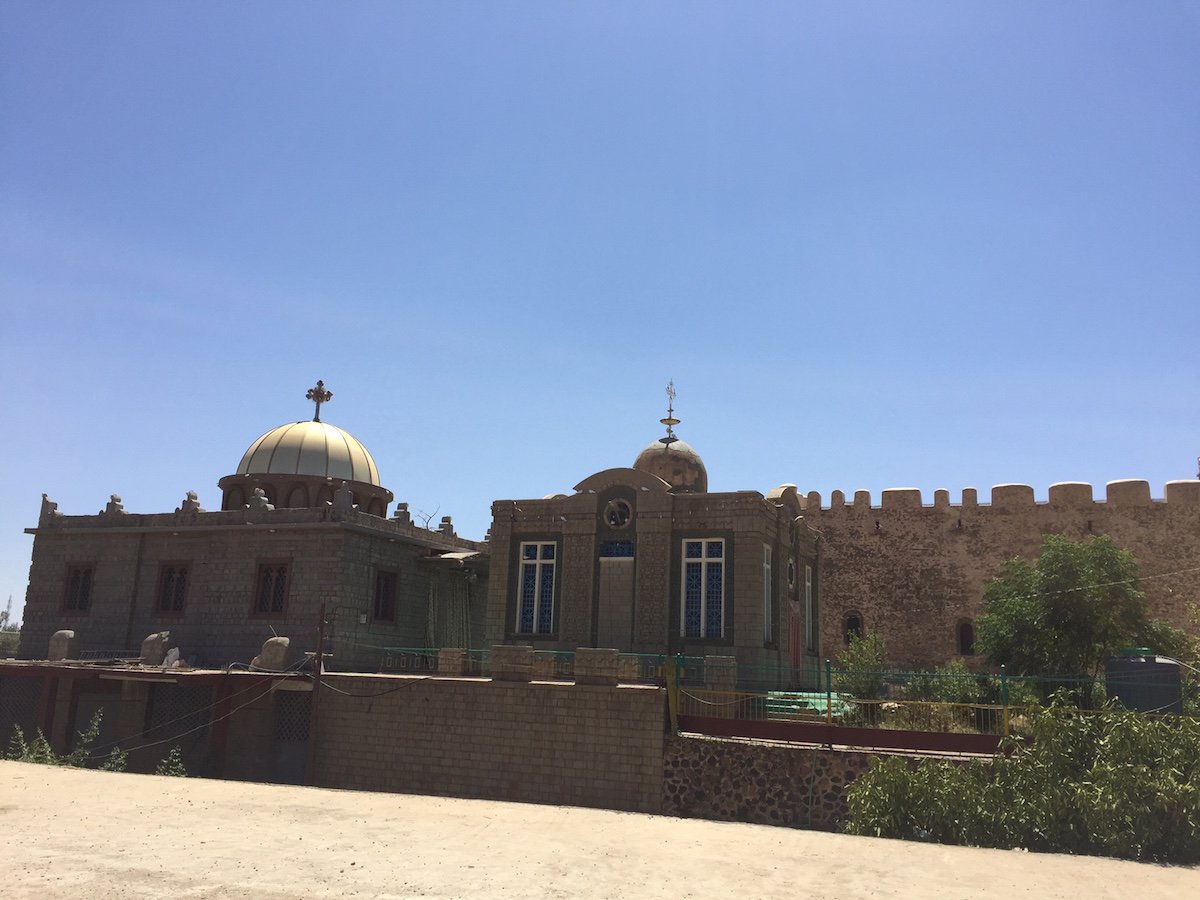 Apart from peering into the windows of this mysterious church, where only one priest is allowed to enter, the Stelae Fields are worth a visit, and are almost equally mysterious. It's uncertain by whom and for what purpose the huge stelae were built, although it is likely associated with graves of emperors of the past, as there are also tombs on this site.
Although spending more time here would be optimal, if you are constrained by commitments such as employment, it is possible to see everything up north in six days, and it is highly recommended.
Read part one of this Ethiopia adventure here.
More stories by this author here.
Email: margauxschreurs@truerun.com
Instagram: s.xuagram
Photos: Margaux Schreurs
Comments