Chatter About More Business Teardowns Intensifies; Xingfucun and Fangjia Hutong Next?
Speculation is running rampant after it became known earlier this week that a wall will be erected on the Sanlitun North strip where Cheers, Turkish Doner, Sunnie American Diner, and other popular businesses are situated. And such chatter has only continued to intensify as more of the ominous piles of red bricks began popping up on other avenues across town, such as near Parkview Green and south of Landao department store on Dongdaqiao Lu (where these photos were taken).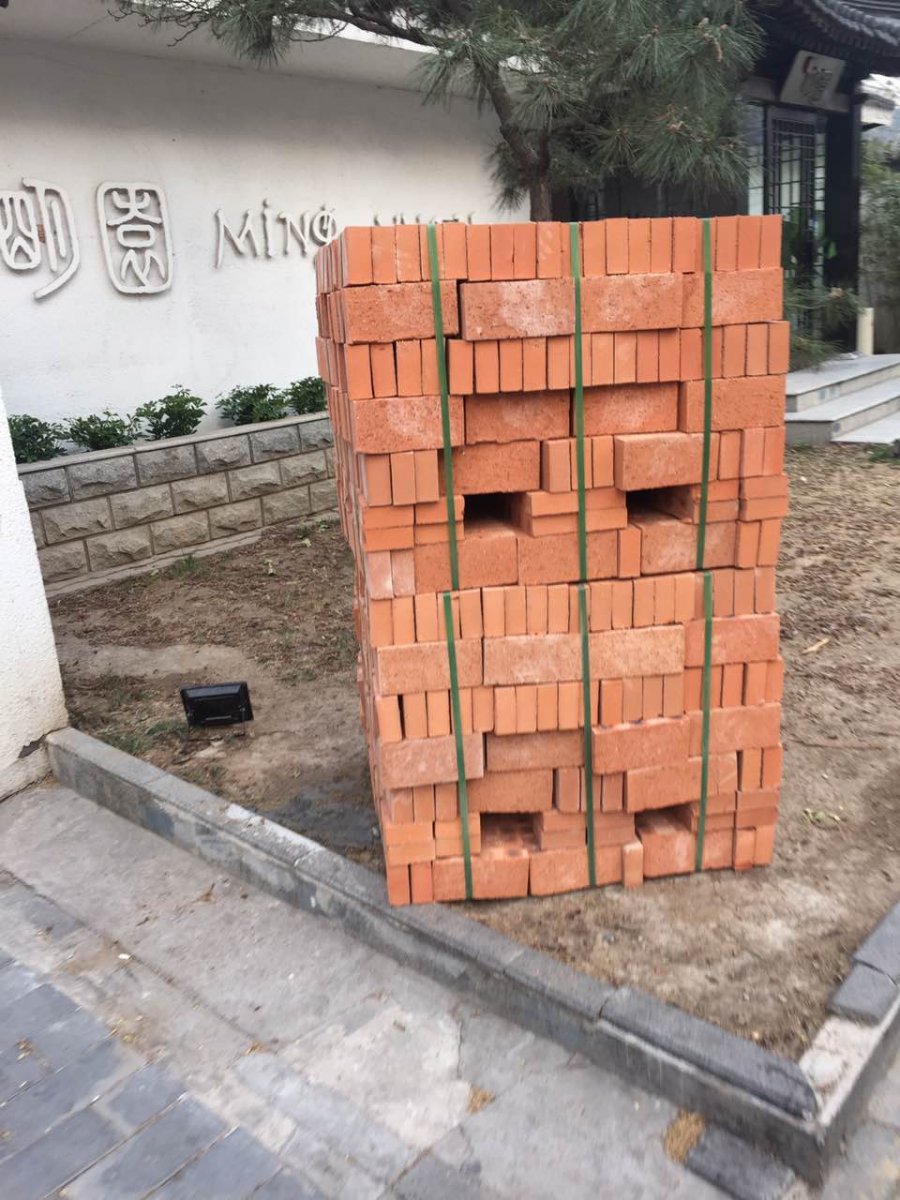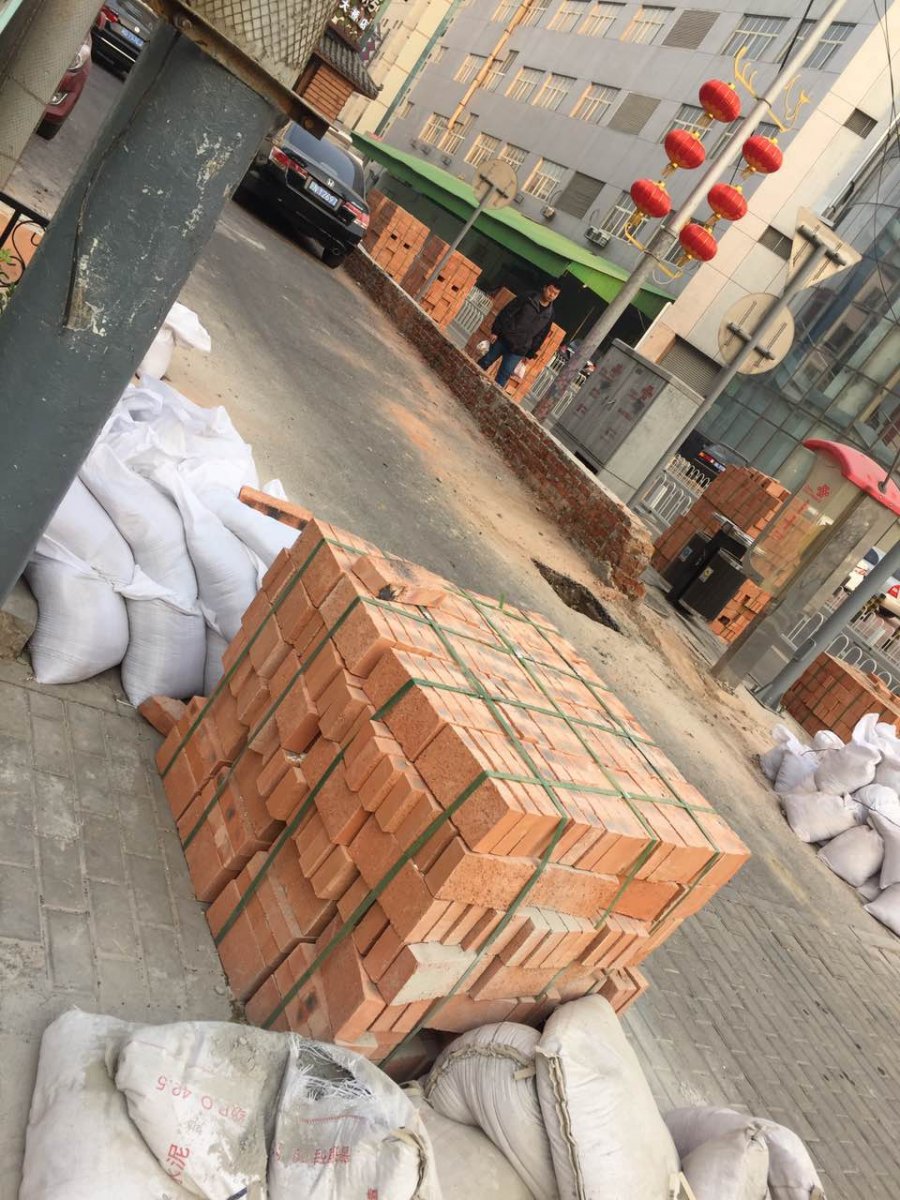 More alarming still: several anonymous sources have told us that another wall will be built at Xingfucun Zhonglu, either near the strip where Mr. Shi's Dumplings are, or closer to the Big Smoke.
During a visit to Xingfucun Zhonglu on the evening of March 16, we saw no such brick piles.
While the Xingfucun Zhonglu claims have yet to be substantiated, many in the area are still concerned by the gossip. After all, the wall that is going up on Sanlitun north is effectively putting the businesses there out of commission, some immediately, while others plan to hang on and accept customers from back doors until the a May deadline given to them by authorities.
Further still, the sweep through the hutongs also continues northwards with blue signs going up on Fangjia Hutong, this one seen situated outside of Ramo: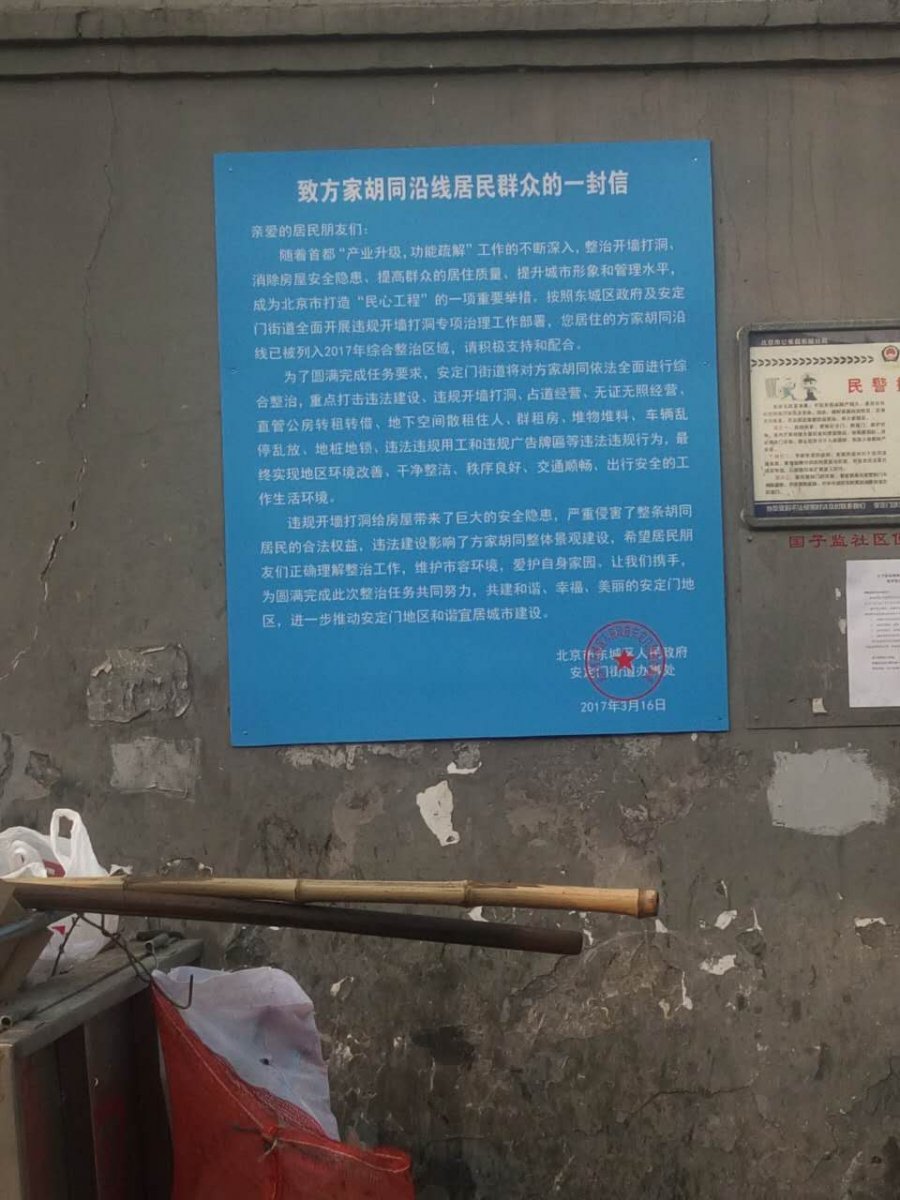 The sign includes the words that business owners are starting to dread: 开墙打洞 kāi qiáng dǎ dòng, literally "open the wall and dig holes," indicating the presence of illegal structures which will soon be removed by the authorities, the same action that is currently ripping through our beloved lamb leg street, Beixinqiao Santiao.
The sign goes on to say that Fangjia Hutong is on the official list to be walled up in the coming year but gives no indication of when the remodeling will begin and it remains to be seen what it will mean for the numerous restaurants and bars in the area.
While this brick slaying situation seems to be intensifying as of late, the first major casualty was Andy's Craft Sausages back in late February. Founder Andy Horowitz has since moved his operation to nearby XL restaurant, while Sanlitun north businesses like Turkish Doner and Cheers plan to just cut their losses and focus on other branches in more stable parts of town.
However, given the number of brick piles, identical to the ones on Sanlitun North, appearing at other locales around Beijing, we have to wonder if anywhere is safe and are left to worry about the longevity of our favorite haunts that aren't situated in the sterile shopping centers that local municipal planners are so rigidly partial to.
More stories by this author here.
Email: kylemullin@truerun.com
Twitter: @MulKyle
WeChat: 13263495040
Photos: Mike Wester, courtesy of Tim Zhang
Comments