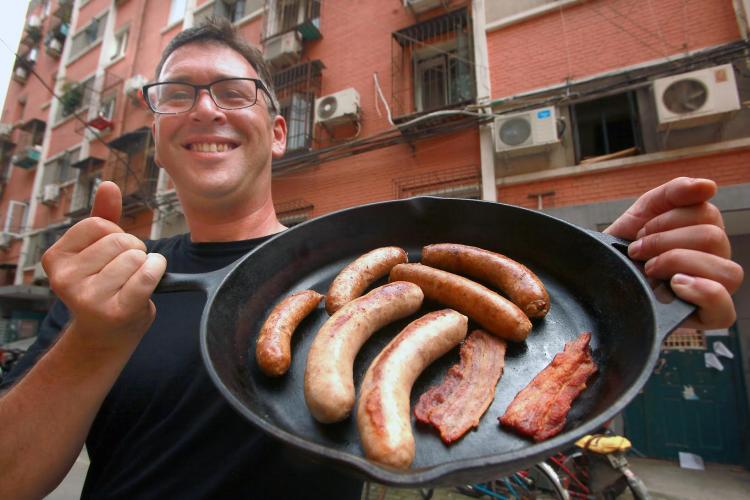 Andy's Craft Sausages SLT Stand to Close Within a Month as Construction Near Yashow Ramps Up
Within the next month Sanlitun authorities are planning to build a brick wall on the small street west of the former Yashow Market (known in Chinese and Yaxiu), forcing the adjacent Andy's Craft Sausages shop to shut down and relocate.
Founder Andy Horowitz will still of course operate his craft sausage business online and via WeChat, and make those tasty meats available in at other establishments around town. He is now looking for a new home for the business.
The byway's other beloved venue, Revolution cocktail bar, will lose its main entrance but will luckily not have to close. Manager Linda Wang says: "We still can do business on the side, using a different door get in. I can't say for sure now, but next month I'll definitely know. If we do close, we will definitely move to a new place."
Horowitz is disappointed to lose what looked to be like prime real estate when he opened the sandwich stand and outlet for frozen sausages and bacon in late 2014. At the time there was plenty of foot traffic from people making their way to and from the neighboring Revolution or heading to other Sanlitun haunts, not to mention the Cheers Yashow location that opened in the massive market across the street later in 2015. But by the following summer, Yashow had evicted Cheers and the shoppers had all but forsaken the renovated, tackier version of the complex.
Horrowitz hopes the new wall will be a more successful example of local revamping than the Yashow's ill fated upgrade. On another positive note, chengguan enforcement agency officers gave him plenty of notice, and while the wall's construction is happening "a few months earlier than I hoped, we have been well warned."
The sausage seller has a similarly upbeat attitude about how the wall will effect the neighborhood as a whole. "It could be looked at as an upgrade to the street. The dirty xiaomaibu selling noodles and hanging their underwear outside might be considered quaint in some quarters, but it was always an eyesore to me," he says, adding: "Whatever comes next for Yaxiu, at least the west side of it won't look like a dirty back street anymore."
He goes on to say that if the weather warms up he'll host some farewell events before bidding Yaxiu adieu.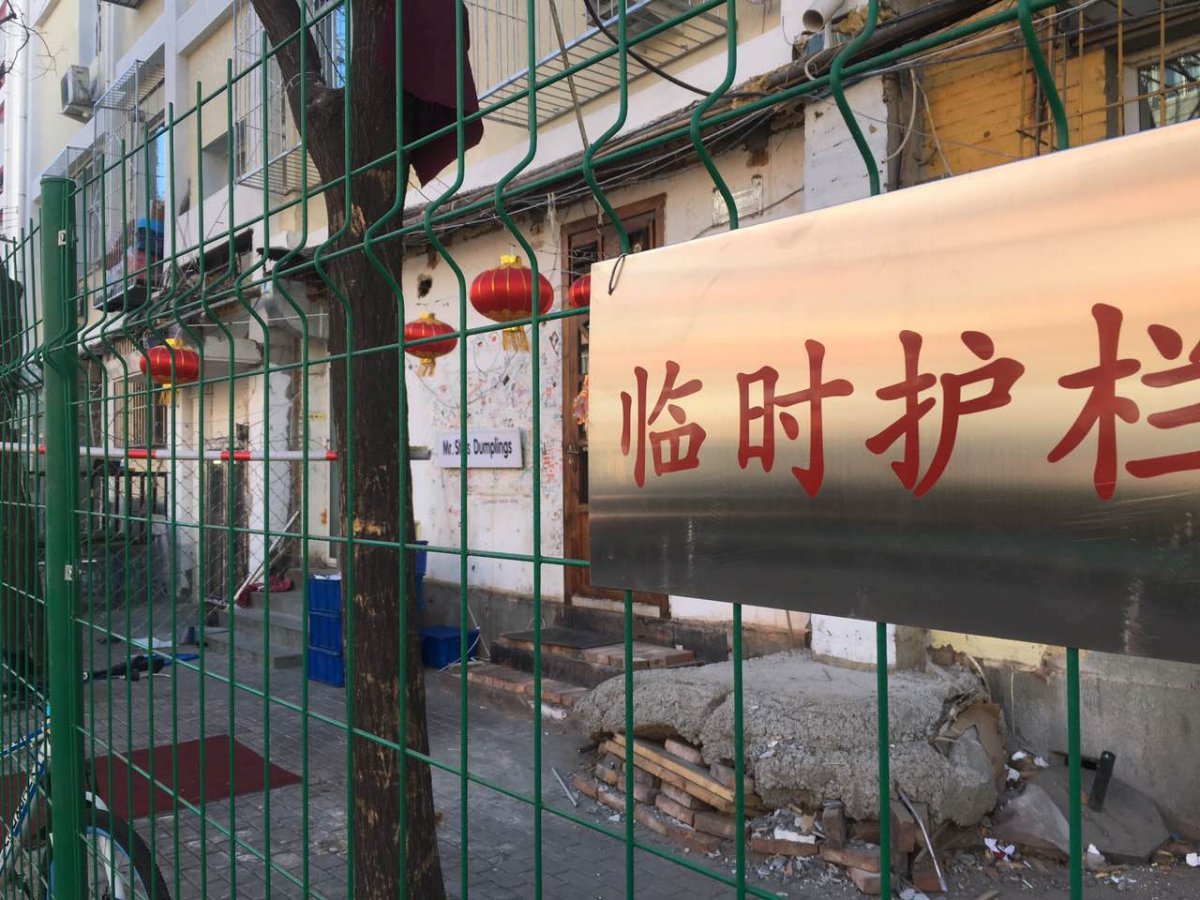 Renovation to the nearby Sanlitun Xijie that runs east from Heaven Supermarket is also ongoing with Macau noodle joint Tiger Mama closed until April and business at Mr. Shi's running as usual albeit obscured by a green wire fence and looking positively derelict from the outside. Baoli Ramen, also green-fenced, has expanded into the shop next door.
More stories by this author here.
Email: kylemullin@truerun.com
Twitter: @MulKyle
WeChat: 13263495040
Photos: the Beijinger, Tracy Wang
Comments