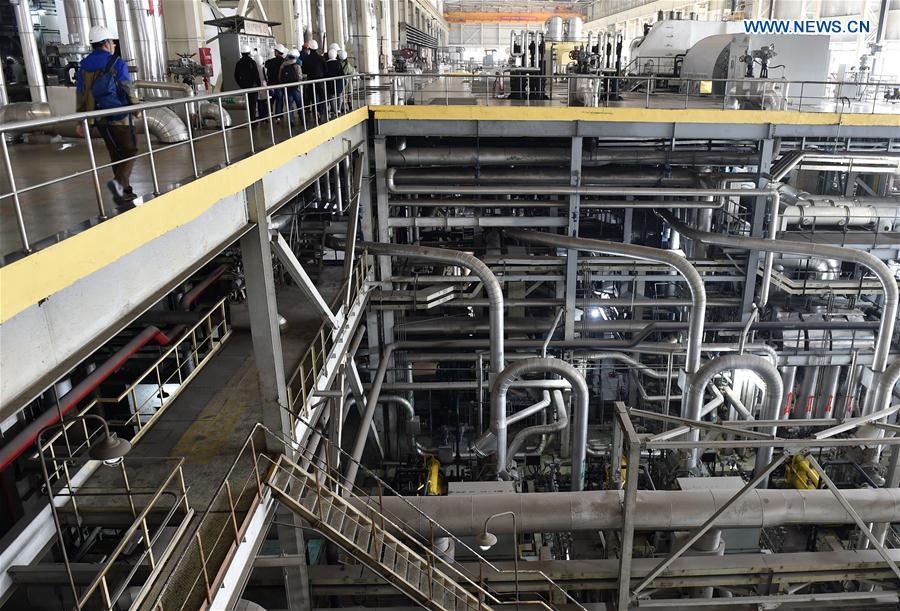 Beicology: Beijing's Last Large Coal-Fired Power Plant Suspends Operations, No One Notices
Though you wouldn't know it – based on the abysmally high AQI levels we've put up with over the past couple of days – the operation of Beijing's last major coal-fired power plant ceased on March 18.
Xinhua state media described the Chaoyang District Huangneng Beijing Thermal Power Plant's closure as if it were some sort of milestone, saying it meant "the capital has become China's first city with all its power plants fueled by clean energy." Now that the plant's five coal-fired units (one of which is pictured above) are no longer spewing toxic ash, the capital will be spared a yearly "1.76 million tonnes of coal, 91 tonnes of sulfur dioxide and 285 tonnes of nitrogen oxide emissions."
The closure is part of Beijing's ongoing official clean air plan, which began in 2013. Aside from mothballing these dingy coal plants, the plan also involves the opening of four gas thermal power centers.
Of course the the Xinhua article, not to mention official reports praising the plan, failed to mention the most important thing: such efforts will be of no consequence. Yes, Beijing authorities can implement all the face saving restrictions they like within the city's limits, but their benefits are often rendered nil by smog wafting in from neighboring coal burning havens like Hebei. Passing the buck outside of the media scrutinized first tier capital won't solve the issue.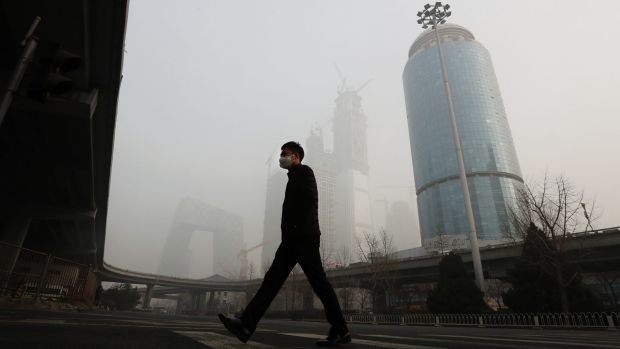 Experts like Dong Liansai of Greenpeace said as much (albeit far more diplomatically and patiently) last fall, telling the Beijinger that about half of the capital's smog comes from outside the city limits and "Given the trans-boundary nature of air pollution, Beijing cannot clean up its air if the surrounding provinces are still heavily polluted by coal."
Other publications have detailed how China continues to lean on coal as a fuel source – though it's by no means the only nation to do so, and it is closing plants and utilizing cleaner energy methods in admirable fashion. "China recently announced the cancellation of over 100 coal plant projects," a writer at Next Big Future recently wrote, before adding: "However, China still added 48GW of coal power plants in 2016 and will likely add a total of 150GW by 2020."
READ: Want to Know Which Factories Are to Blame for Bad Air? Check This Pollution Map
Such figures show that coal isn't so easy to quit. That sentiment is even more vividly outlined (but also more subjectively) in a recent NPR article about a Heilongjiang coal mine's closure. In it, reporter Rob Schmitz interviews Wu Songtao, a surprisingly candid laborer who is making a brave stand against corrupt officials that refuse to give him and his fellow employees their due severance.
Regardless of where one falls on the debate about clean energy and job loss, one thing seems undeniable: the transition to clean energy is anything but a clean-cut success, no matter how eager Xinhua and other Beijing proponents are to applaud the closure of a Chaoyang plant, turning a blind eye all the while.
Beijing's AQI forecast, meanwhile, is set to look quite grim for much of the coming week.
More stories by this author here.
Email: kylemullin@thebeijinger.com
Twitter: @MulKyle
Comments