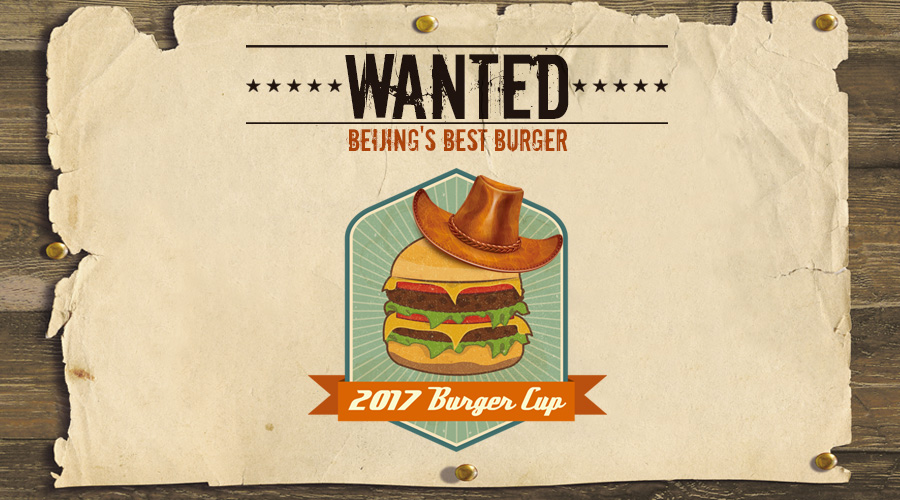 Wanted! Beijing's Best Burger: Saddle Up for the Beijing Burger Cup 2017 on May 20-21
Grab your cowboy boots and strap on your stetsons because this year Beijing's biggest annual celebration of meat patties and the buns that hold them has a Wild West theme! That's right, the Beijinger 2017 Burger Cup is taking inspiration from the rootin' tootin' American West to bring you a burger festival packed with performances, games, and, of course, burgers that would satisfy even the most serious of cowboys. All the action will go down 11am-8pm on May 20-21 at Galaxy Soho. 
Last year's festival saw nearly 5,000 people descend upon Universal Creative Park near 798 to sample burgers, beers (more than 20 local and international beers, to be exact), and other bites from over 30 vendors while enjoying entertainment from some of Beijing's best bands and performers, including Steve Mac and The Mac Daddies and Moonglow Burlesque.
"Enough about last year," I hear you cry, "I want to know what I'm in for this year." Read on, dear reader, read on ...
Burgers and Booze
We know what you're here for, so as always we will be putting together a stellar selection of burger and booze vendors. With just over a month to go until the event itself we're still putting together the vendor list but you can expect a healthy mix of local favorites and newcomers to try.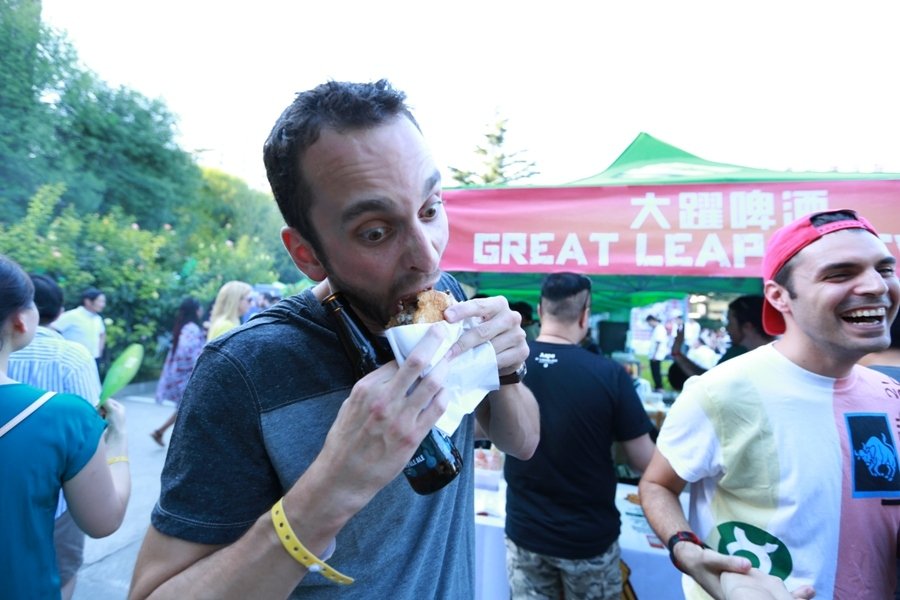 Party-Worthy Performers
Expect a fantastic lineup of some of Beijing's wildest bands, DJs, and entertainers playing everything from country music to rockabilly – the perfect opportunity to dance off some of the calories from all those burgers. Better start practicing your do-si-do!
Down at the Rodeo
Of course, it wouldn't be a themed event without costumes, so we're expecting to see you out in your very best cowboy and cowgirl getup. We'll have great prizes for our favorites. You'll also have the chance to win prizes in Wild West-style games and a burger eating contest. 
Something for "cowbabies" too!
We haven't forgotten about all the aspiring young cowboys and cowgirls, either! We'll have a special kids area and plenty of games and activities to keep them laughing and dancing while you enjoy your burger (or they enjoy theirs!).
More stories by this author here.
Instagram: @gongbaobeijing
Twitter: @gongbaobeijing
Weibo: @宫保北京
Images: Uni You, the Beijinger
Comments