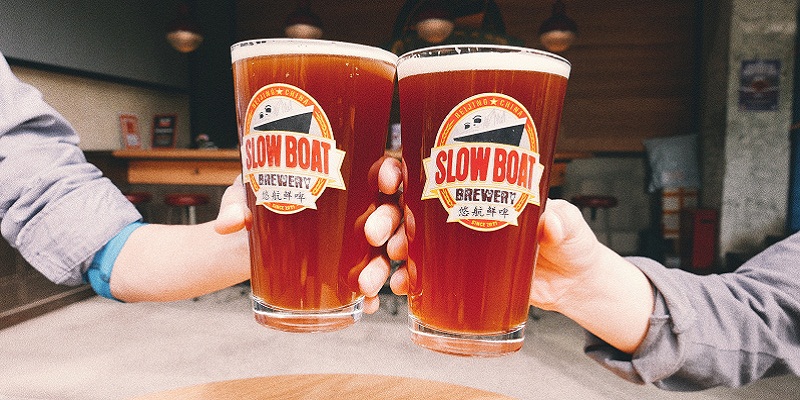 What's Up in Beer: New Imports at Out Of Step, New Brew at Slow Boat, Jing-A, and High Town, GLB Chili Cook-Off, Tiki Closed for the Weekend
If you hadn't already heard, it's going to be a whopping 31 degrees Celsius tomorrow! So, let us waste no time in telling you about all the delicious beers that you'll be drinking come an acceptable time.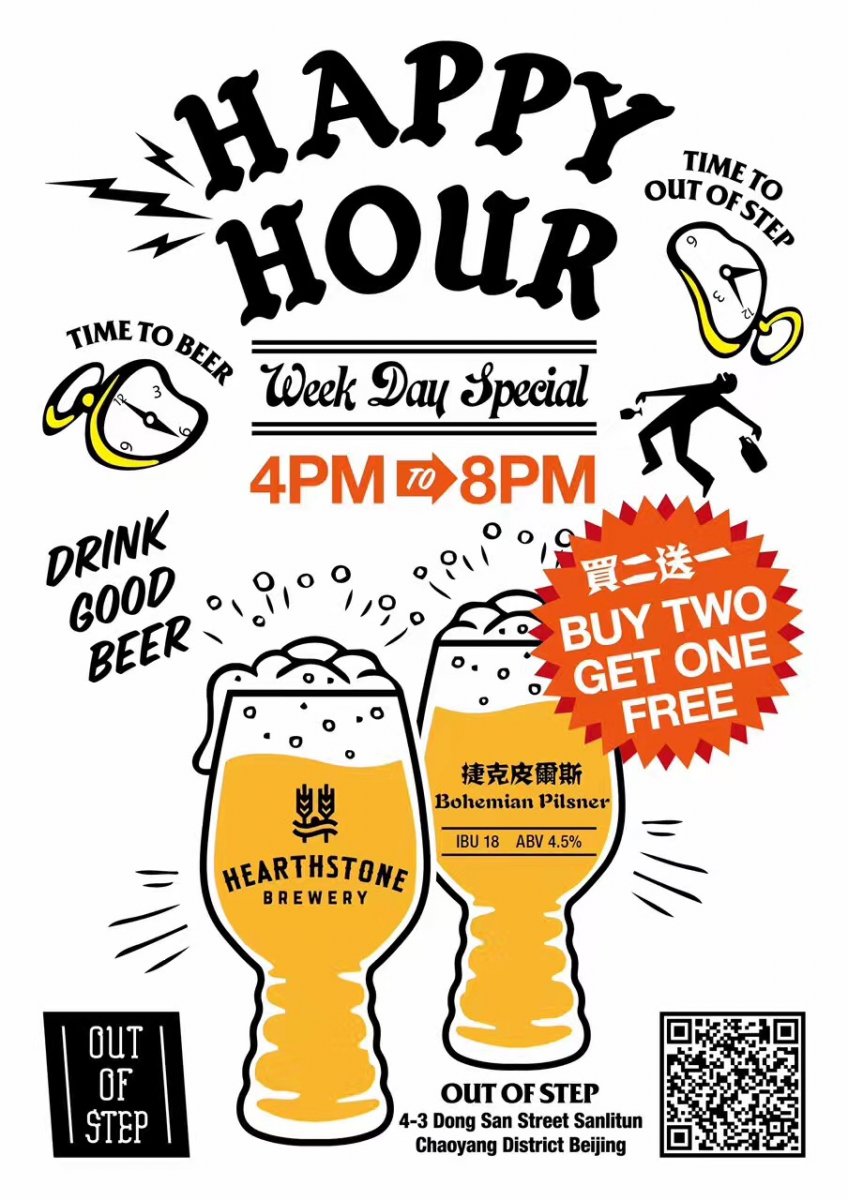 Heading back to check out hip Canadian craft beer bar Out of Step in the embassy area, they've now revamped the beer menu, adding several new imports from four local breweries from Vancouver, Canada. Currently, there are a total of 10 beers on tap, including Bohemian Pilsner (4.5 percent ABV) from Hearthstone Brewery; West Coast Pale Ale (4.8 percent ABV), raspberry ale (4.7 percent ABV), Falconer's Flight IPA (6 percent ABV) and a stout (4.8 percent ABV) from Postmark; a mango wit (4.9 percent ABV) from Fuggles & Warlock; and Black Kettle IPA (6.4 percent ABV).
We can recommend the Falconer's Flight IPA with its full aroma of tropical fruits, and the West Coast pale ale for a floral hoppy kick. If you want to check the space out while saving some money, Out of Step also recently launched a weekday special of buy two, get one on the Bohemian Pilsner, between 4-8pm. Head by on a Wednesday evening and you'll also be able to drink along with one of the bar's guest DJs.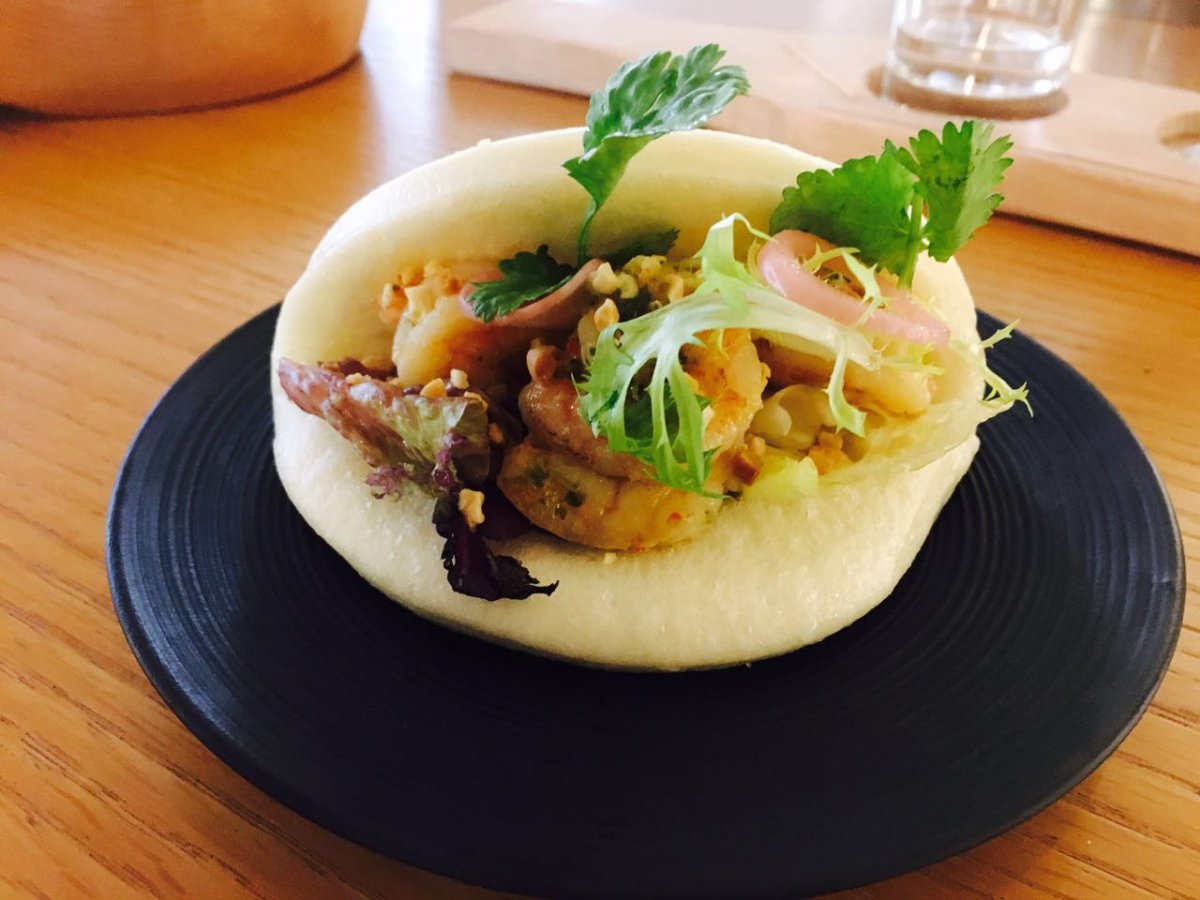 They've also revamped their food menu, with a new dose of bar snacks such as fried chicken, french fries (RMB 28), lotus root chips (RMB 28, our favorite), nachos, red beets, smoked olives, salads, and sandwiches (RMB 55). If you are familiar with Taiwanese street food, they now also serve a mean guàbāo (here they call them tiger bao), with your choice of meat, cauliflower, shrimp, or fried fish stuffed in flat steamed bread, for between RMB 28-38 a pop.
Jing-A launches their annual special brew Gaige Kaifang Triple IPA tomorrow. Meaning "reforming and opening up," this is so far the strongest IPA that Jing-A has ever brewed at a meaty 12 percent ABV. With notes of bitter orange marmalade, grapefruit peel, black pepper and licorice, it's a rich, hoppy, spicy, and malty brew that doesn't mask the significant existence of alcohol.
Dashing to the taproom? Hold your horses! Due to the electrical maintenance they have had to cancel brunch on Sunday and won't be open until 6pm.
Slow Boat have released a new smoked wheat beer at both of their locations, titled Hellburner (4.8 percent ABV), which were "ships that were set on fire, and sailed into a fleet to try and burn/blow up the opposing navy." The Chinese name mǎnjiānghóng 满江红 takes inspiration from the Battle of Red Cliffs, which took place at the end of Han dynasty, notable for General Zhou Yu filling "his ships with all sorts of burning materials and when they got close enough, his men set them ablaze and secretly left the fire ships with small boats. The burning ships clashed in the chained navy of Cao Cao," according to War History Online. The meaty and smokey flavor comes courtesy of the wheat being smoked at Home Plate beforehand.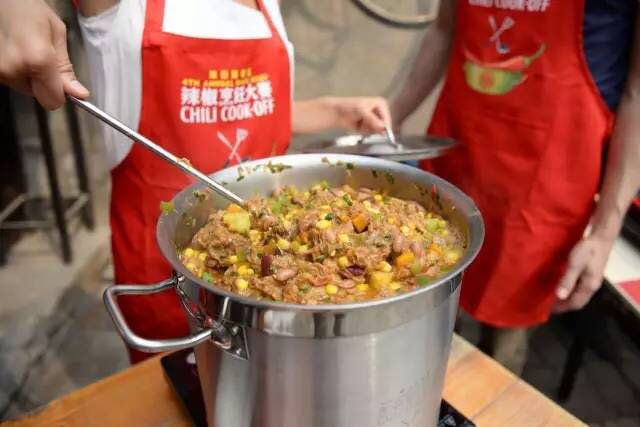 At very short notice, Great Leap Brewing's annual Back Alley Chili Cook-Off returns tomorrow (Apr 15) at GLB #6 (the hutong one) starting from 2pm. RMB 150 gets you access to unlimited chili samples and two beers of your choice. Winners of the competition will receive an auspicious RMB 888's worth of beer.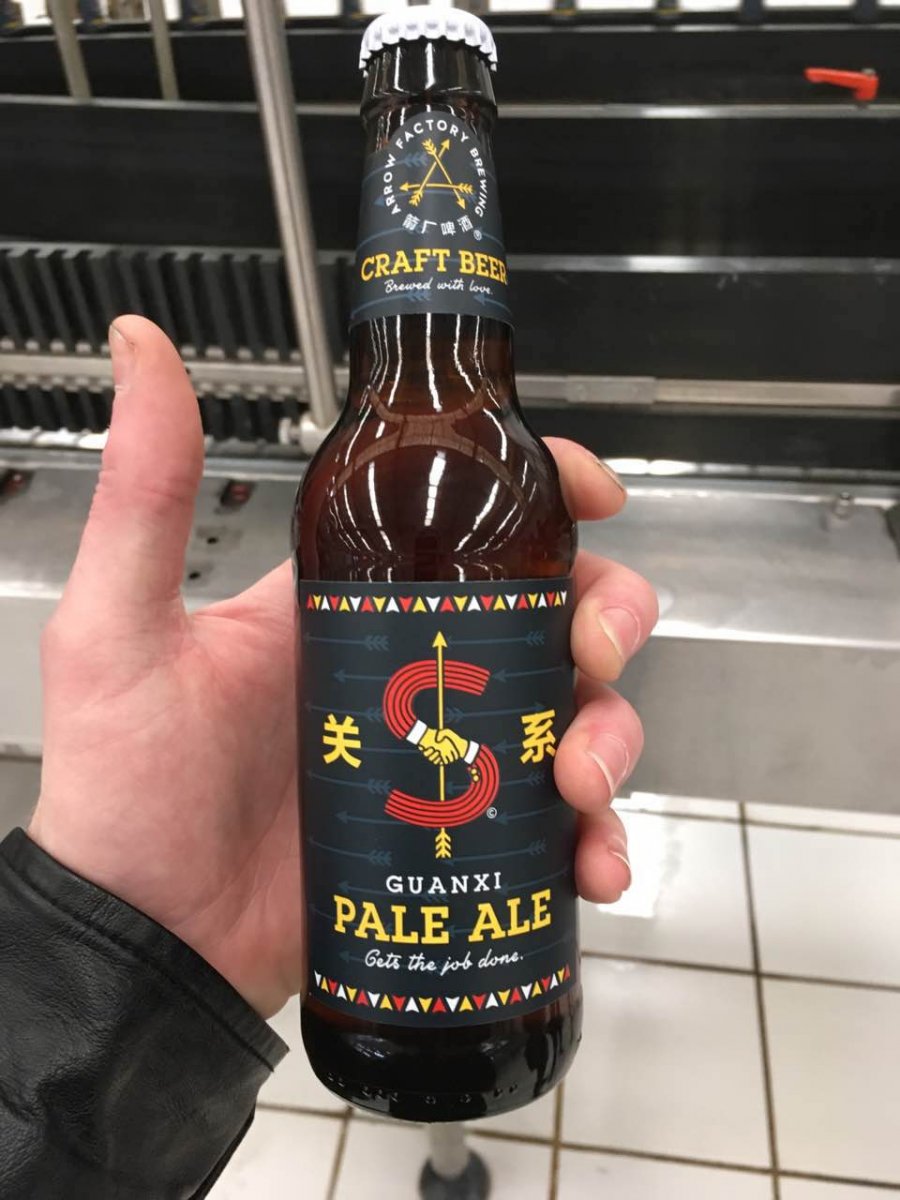 Good and bad news at Arrow Factory, which announced the sad news this past Wednesday that they had to close their sister outlet Vineyard Café, but they've also got a new stock of bottled Guanxi in, so yay! Get your first taste of the new batch at the Woodstock of Eating fest this weekend at 751's D-Park, and will soon follow to the city's bars and restaurants.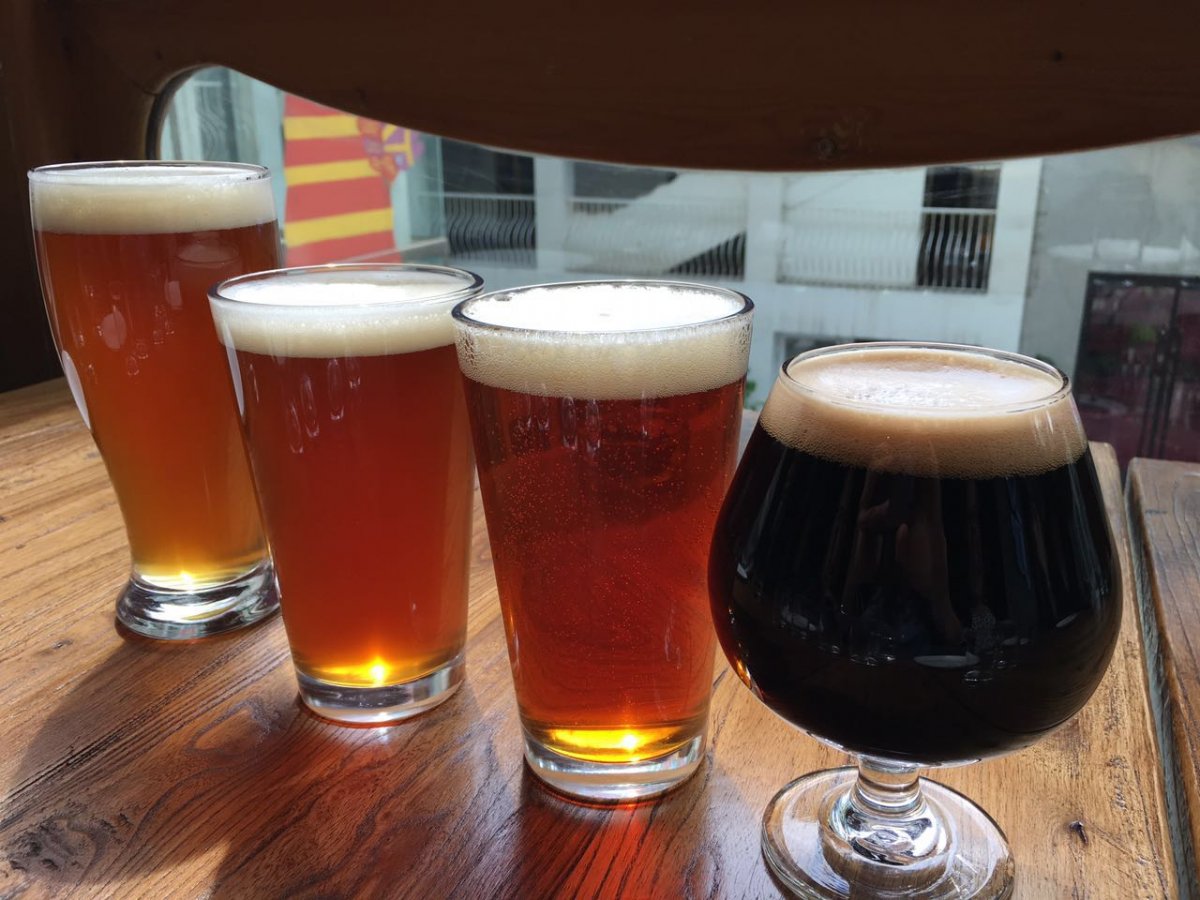 Over at Sanlitun's Nali Patio, High Town has four brews on tap, an in-house brewed osmanthus ale, an IPA, an A(merican) PA, and stout, as well as a wheat beer that comes back on tap on Saturday. Our favorite was the osmanthus ale (4.5 percent ABV), which makes a perfect accompaniment to the sun. They also have eight guest beers on tap, including Kentucky Bourbon Barrel Ale, Boulevard Tank 7 Farmhouse Ale, Finn Pilsner Lager, Foxes Rock Red Ale, Lifmans Cuvee Brus, and Ballast Point Grapefruit Sculpin and Grunion, and an apple cider from Cider Republic. Their daily happy hour runs 4 to 7pm, which gets you buy-one-get-one-free on any High Town brews. Did I mention that their lava cake is the bomb and pairs particularly well with their stout. Check here for our review of the new menu.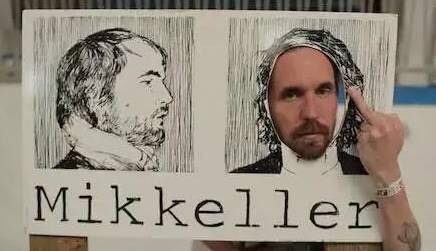 Finally, Denmark's Mikkeller, one of my favorite breweries in the world, is joining with Cheers to celebrate the wine outlet's sixth anniversary. For the event, they have imported 10 Mikkeller beers, including their pilsener, Breakfast Beer, White Lung, brown ale, Berliner Passion Fruit, Peter Pale Marry, Hursåå, IPA, and cream ale, which can be found at all of Cheers' locations.
Finally, finally, news has just come in that Tiki Bungalow will be closed for the weekend due to an ongoing investigation regarding a fire that their neighbors suffered last night (Apr 13). So don't go and try and drink tiki cocktails in the sun and then get really disappointed when you can't. That's the worst.
Phew! Now get out there and enjoy the sunshine!
More stories by this author here.
Email: tracywang@thebeijinger.com
Twitter: @flyingfigure
Instagram: @flyingfigure
Photos courtesy of venues
Comments