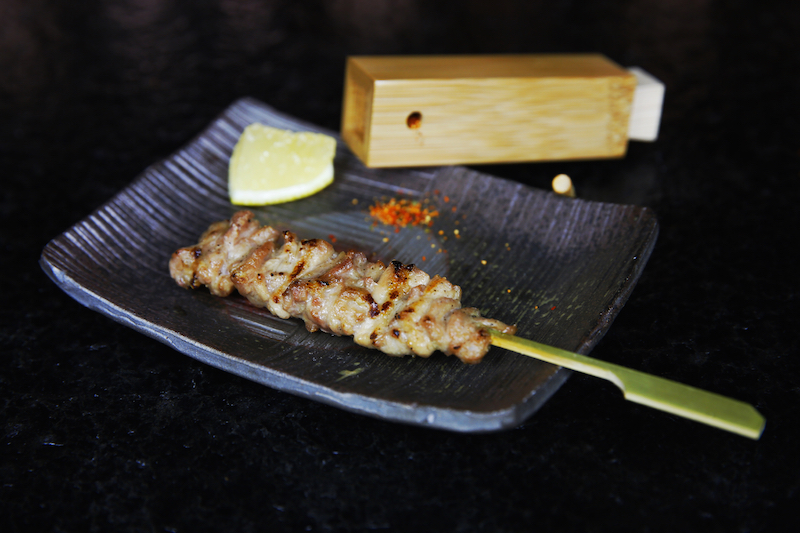 The Top 10 Topwin Restaurants and Shops Worth a Visit
Now that most of the restaurants and shops in the Sanlitun-based Topwin Center have settled in, and we've reviewed those worth reviewing, we decided to revisit one of the newest shopping centers and look at what's worth visiting in it.
Although the building is connected and adjacent to the Intercontinental Hotel, it doesn't feature international luxury brands like most retail spaces that are connected to five-star hotels. Instead, it is mostly filled with restaurants and a few independent brand clothing shops. Topwin boasts a variety of eateries – and good ones too! There is a terrific food court along with imported goods supermarket as well as a plethora of high-end to affordable restaurants, concept shops, and coffee shops. Here are just some of the places you can check out at Topwin Center. Indulge and eat your way through this eclectic mall!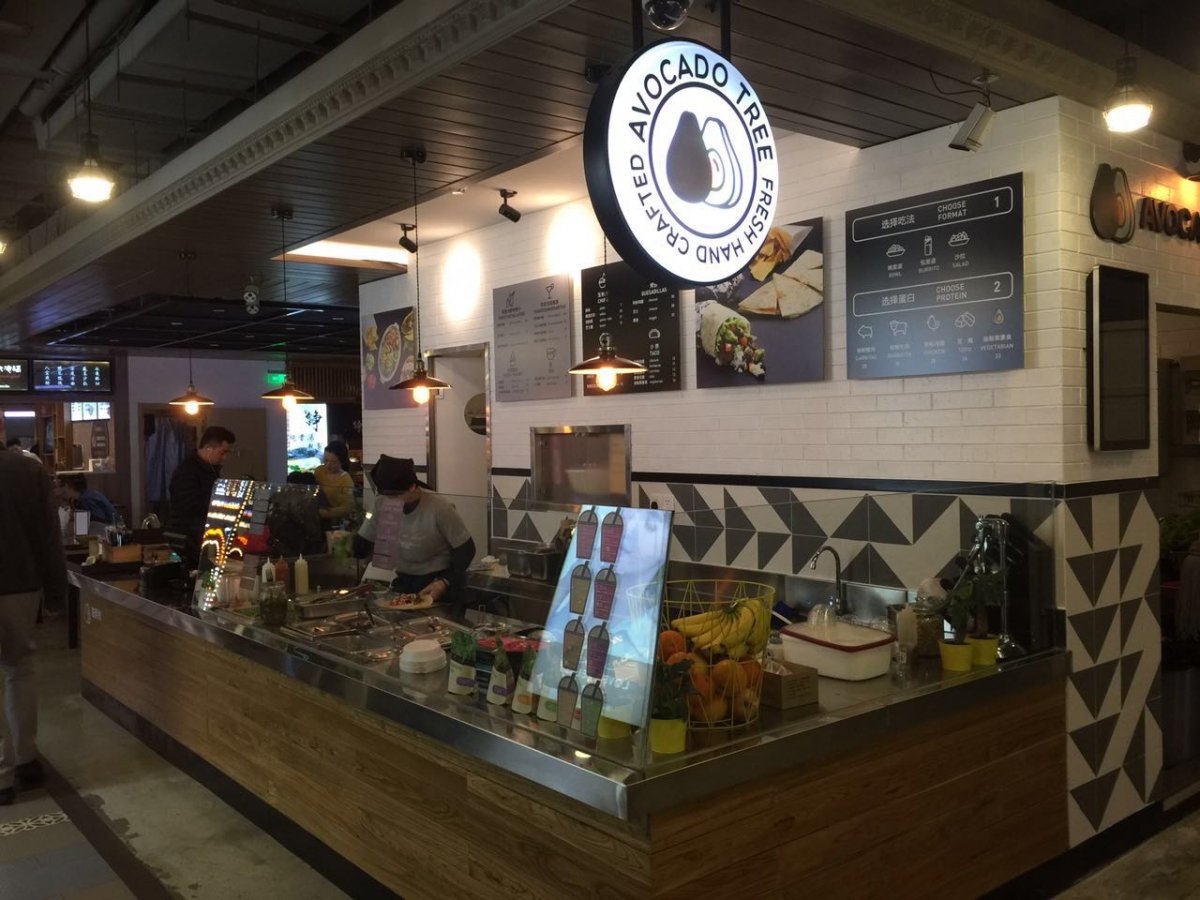 If you are hankering for a quick Mexican fix, head over to Topwin's basement floor for some Avocado Tree. It is Beijing's take on Chipotle and it's quite affordable too. Customers choose a type of filling (chicken, carnitas, beef, or vegetarian) and decide on the vessel (burrito, burrito bowl or salad). They also serve quesadillas, bagels and margaritas! Ingredients are fresh (they prepare the food in front of you) and service is fast, as long as you've already decided on what you're going to order.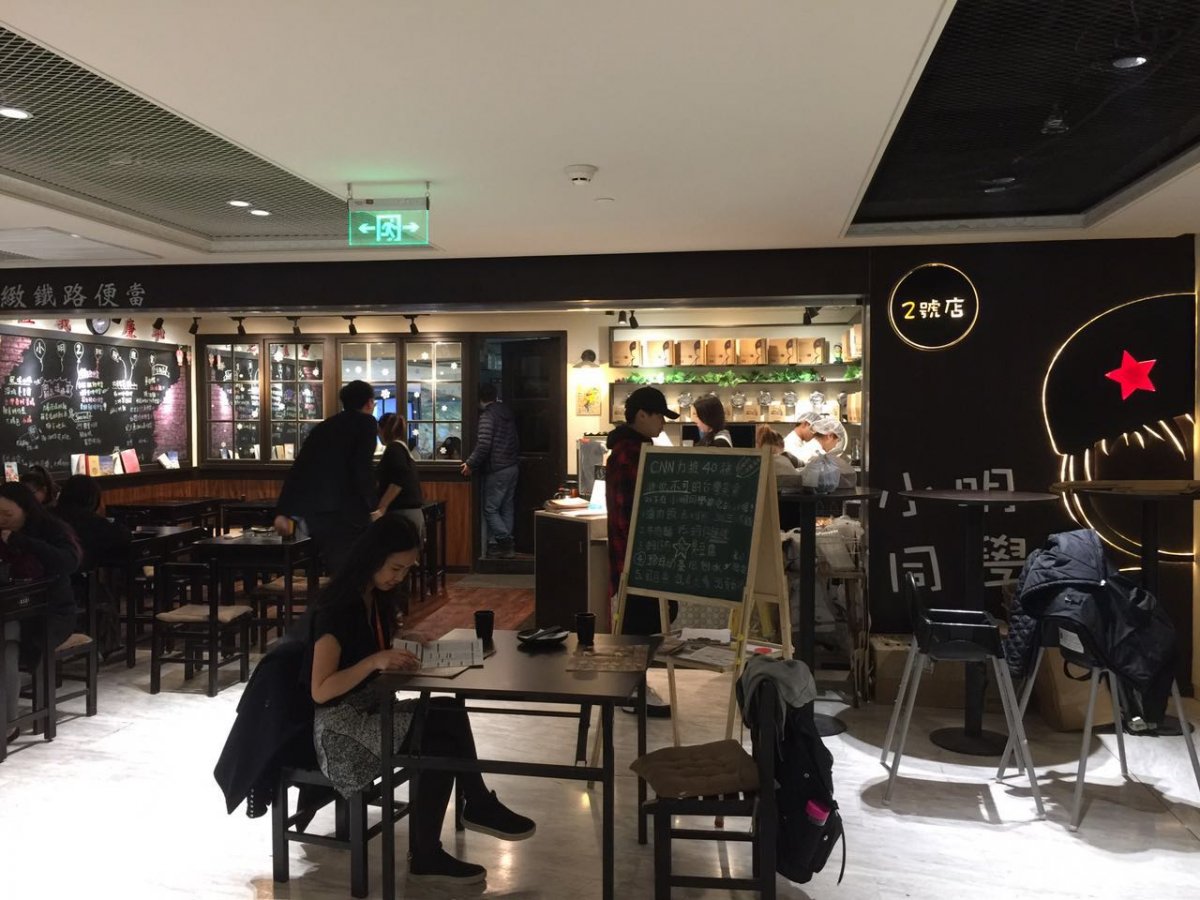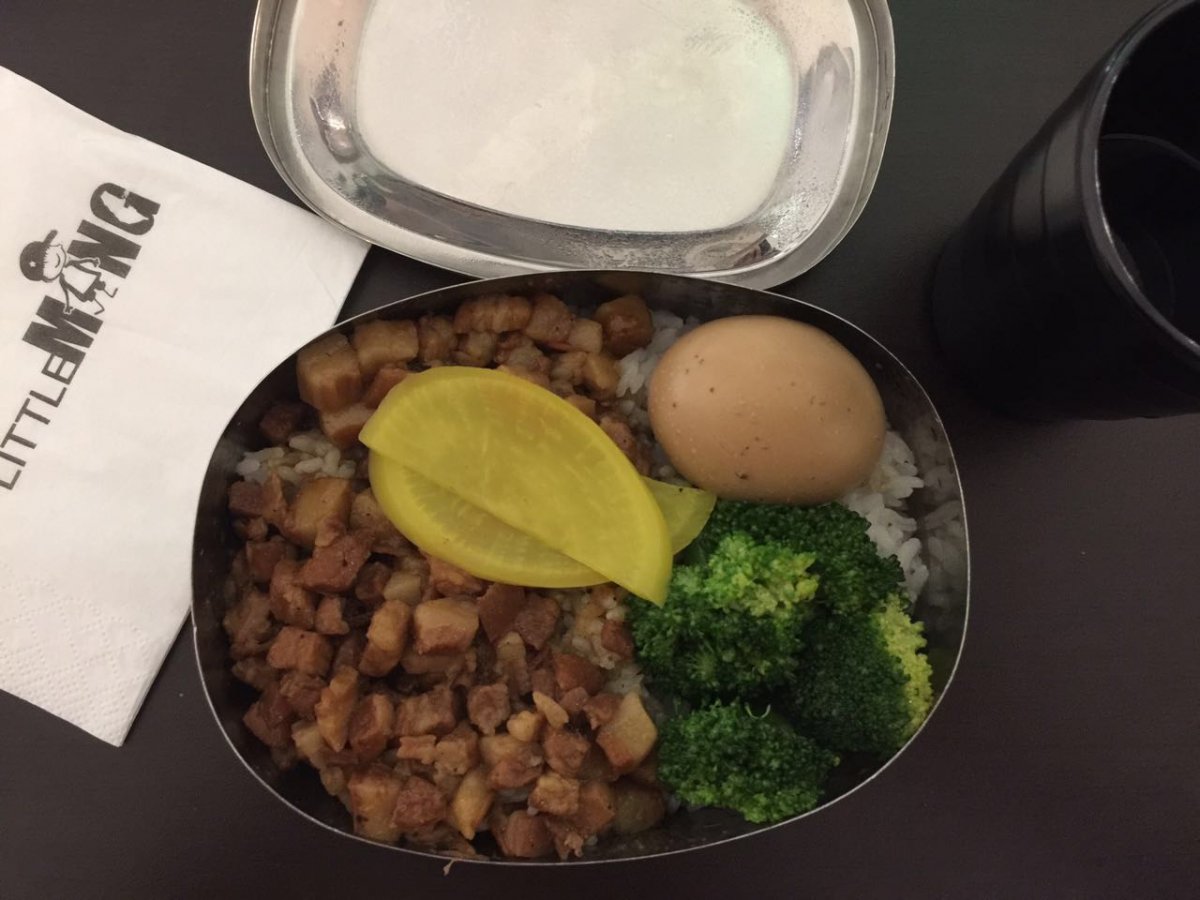 Little Ming is a Taiwanese restaurant serving classic Taiwanese cuisine such as gua bao, popcorn chicken, and bubble tea. The best dish on their menu is the braised minced pork over rice (卤肉饭 lǔròu fàn, RMB 27). It's a remarkably delicious, hearty dish and a must try. Everything is served in lunch boxes, giving the restaurant a school canteen vibe, hence the name xiǎomíng tóngxué (小明同学) or 'classmate xiaoming'.'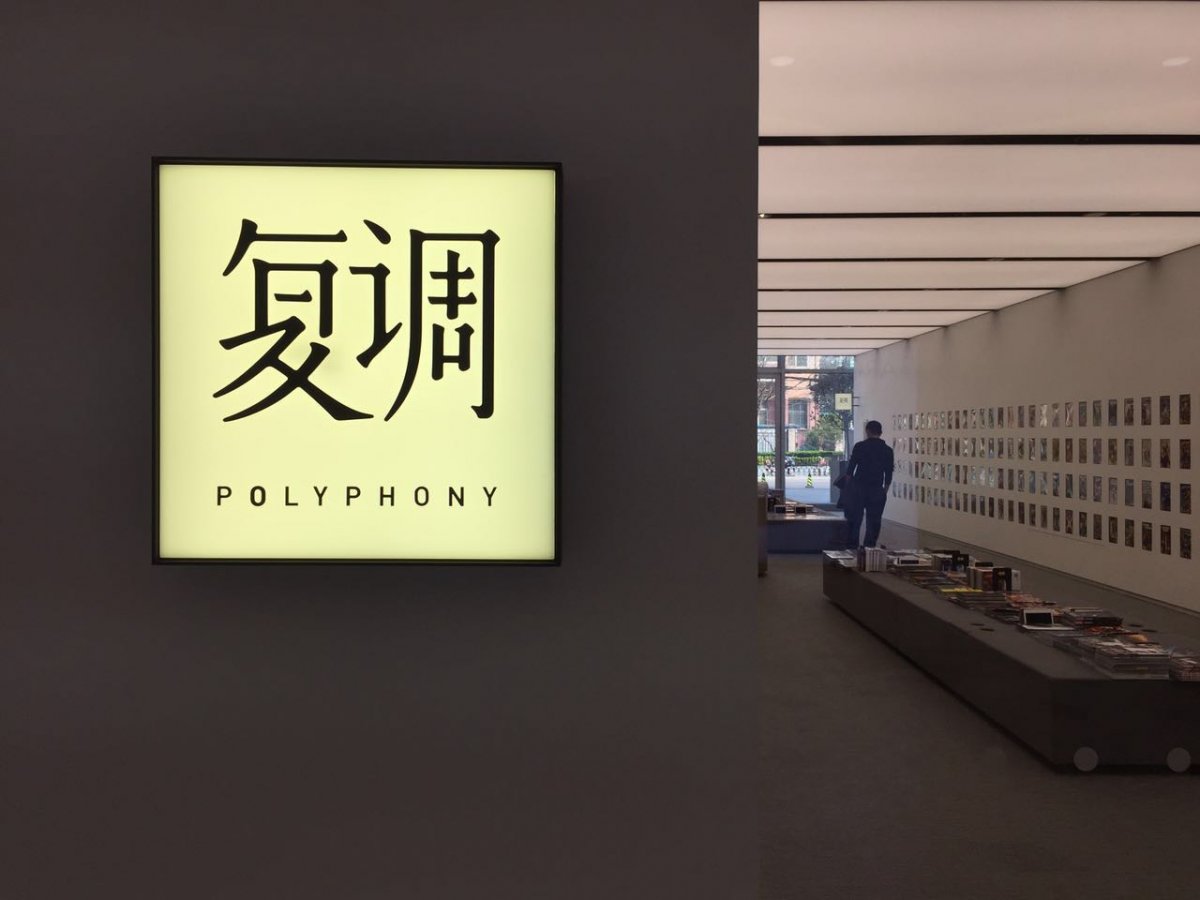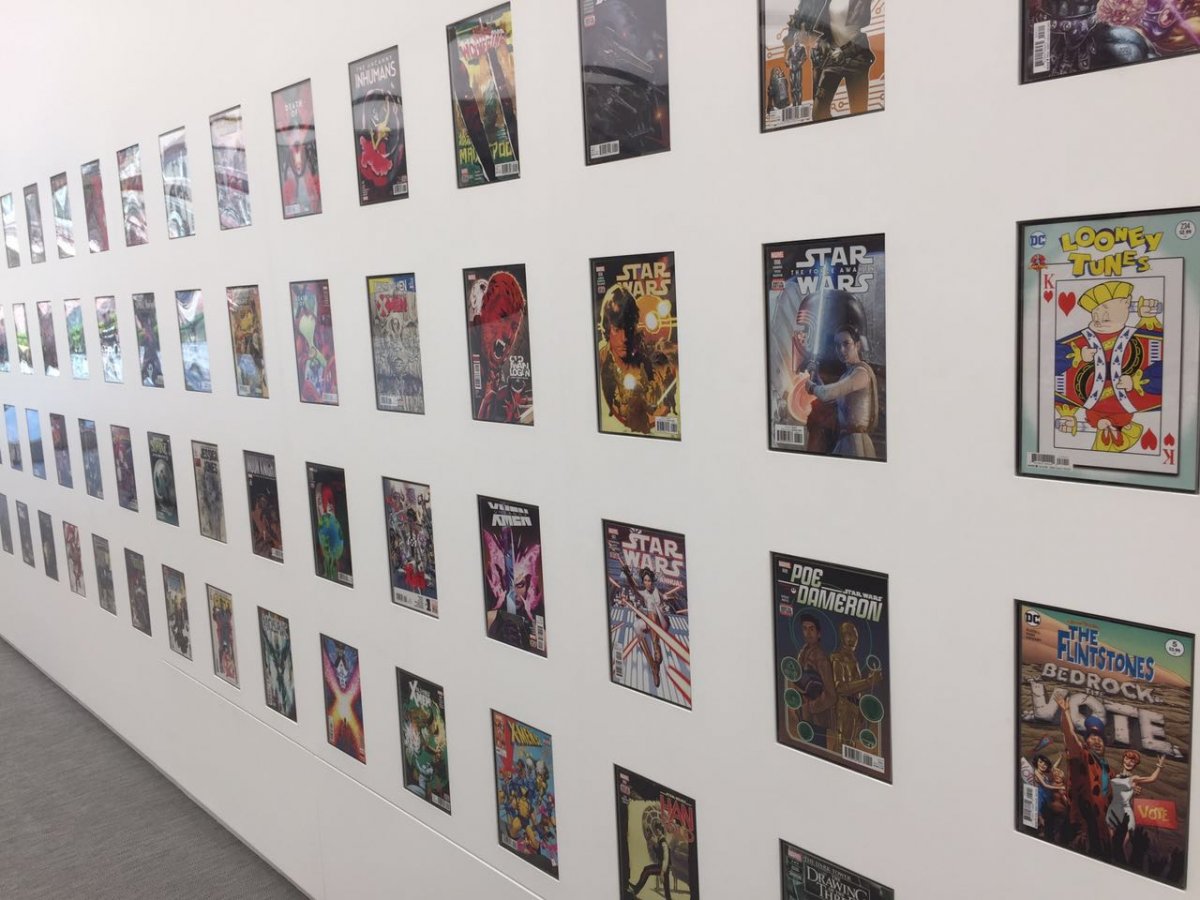 Polyphony is the passion project of a classical musician who collects vintage vinyl and comic books. It is a shop aimed at exploration-focused customers, meaning that vinyl and comic books are for sale, but there is a section for curious shoppers to go through Polyphony's collections. There are also iPad-equipped sofas for customers to lounge around in. In addition to the large collections, Polyphony's fascinating interior design is inviting yet doesn't intimidate.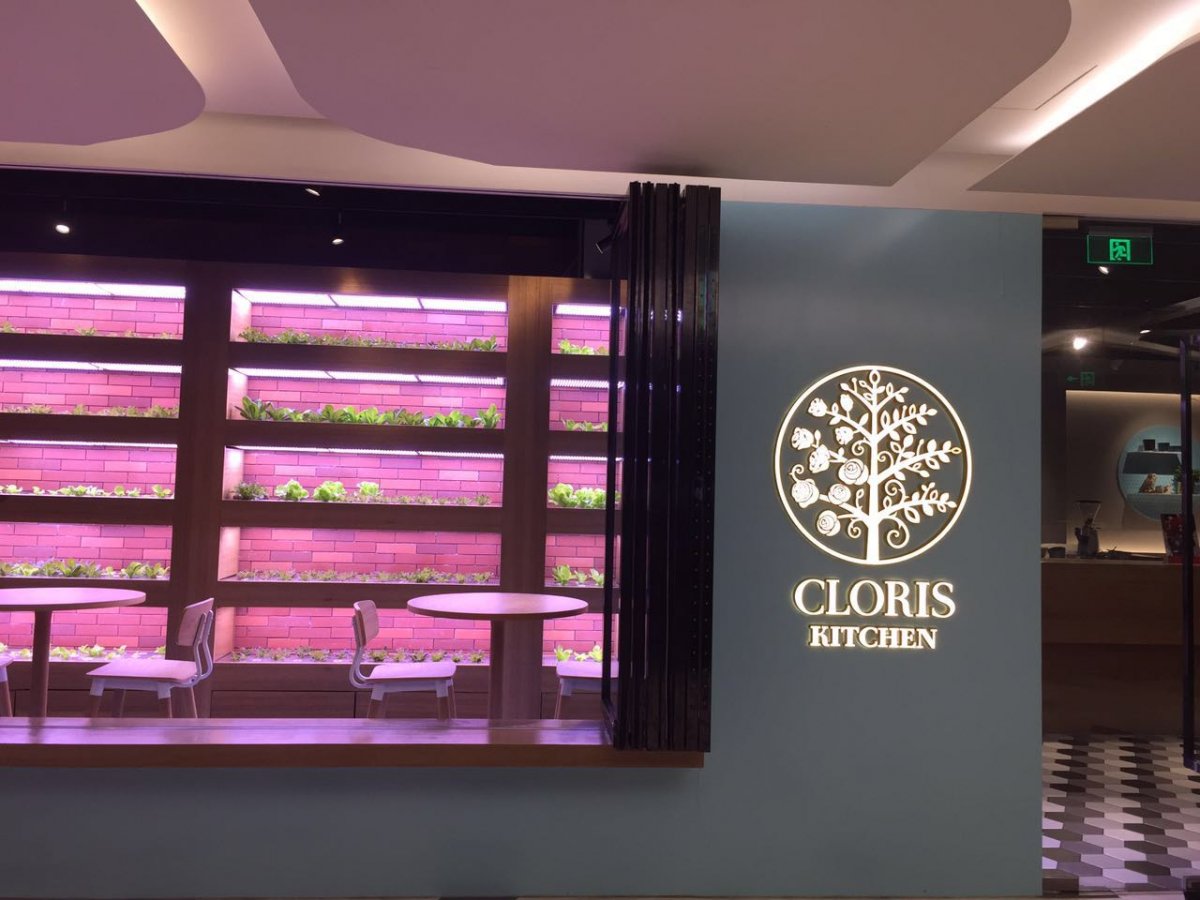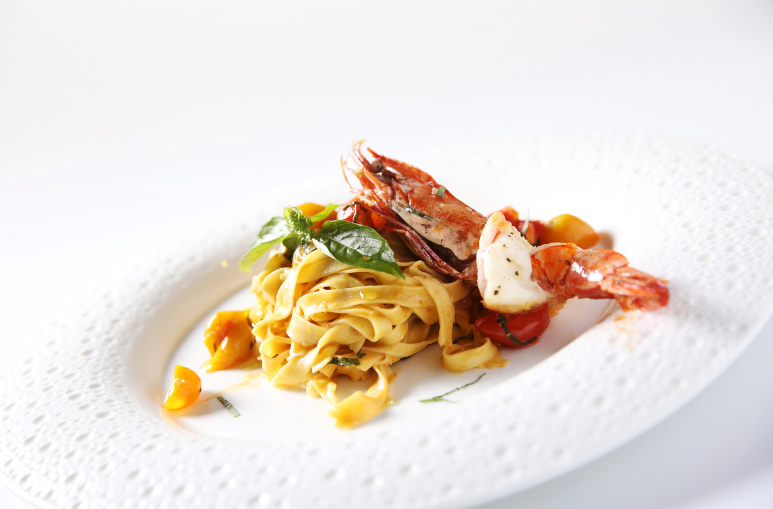 Looking for a healthy and delicious meal? Head over to Cloris kitchen, an Italian fusion restaurant where all the food is health-conscious and cooked using high quality ingredients. Chef Long, the mind behind all the delicious food, lived in Italy for two decades and has gained the experience and the culinary skills to make traditional Italian cuisine. Hence, all the pasta and sauces at Cloris Kitchen are handmade. There is also a wall of organic greens in the restaurant, further reinforcing their healthy image.
Although Edible Arrangements have multiple branches across Beijing, its Topwin Center branch acts as the perfect palate cleanser in a restaurant-dominated mall. Their frozen yogurt (RMB 18) comes with two fresh fruit toppings of your choice and they also have fresh fruit smoothies, juices, parfaits and milkshakes on the menu. Moreover, they offer the eponymous service of creating arrangements made out of fruits and marshmallows, albeit a little expensive.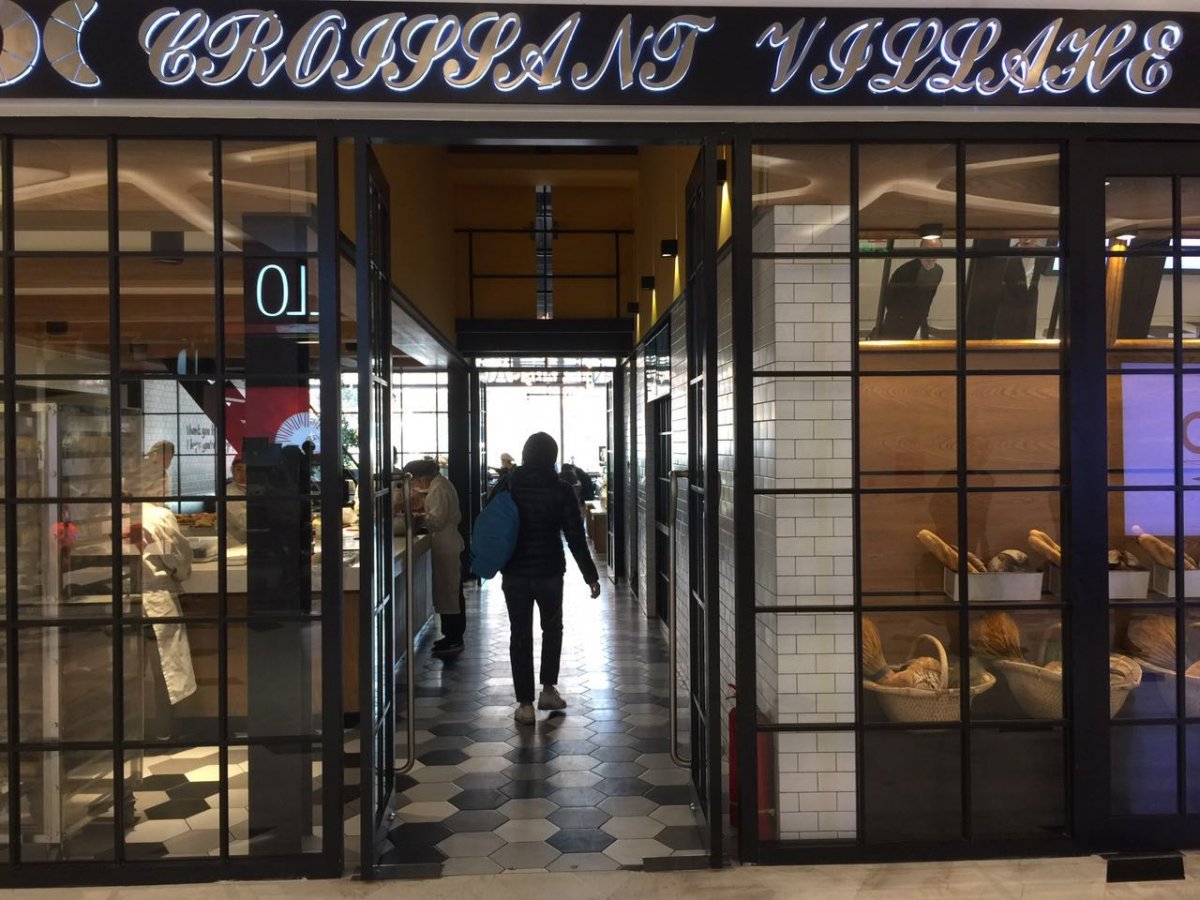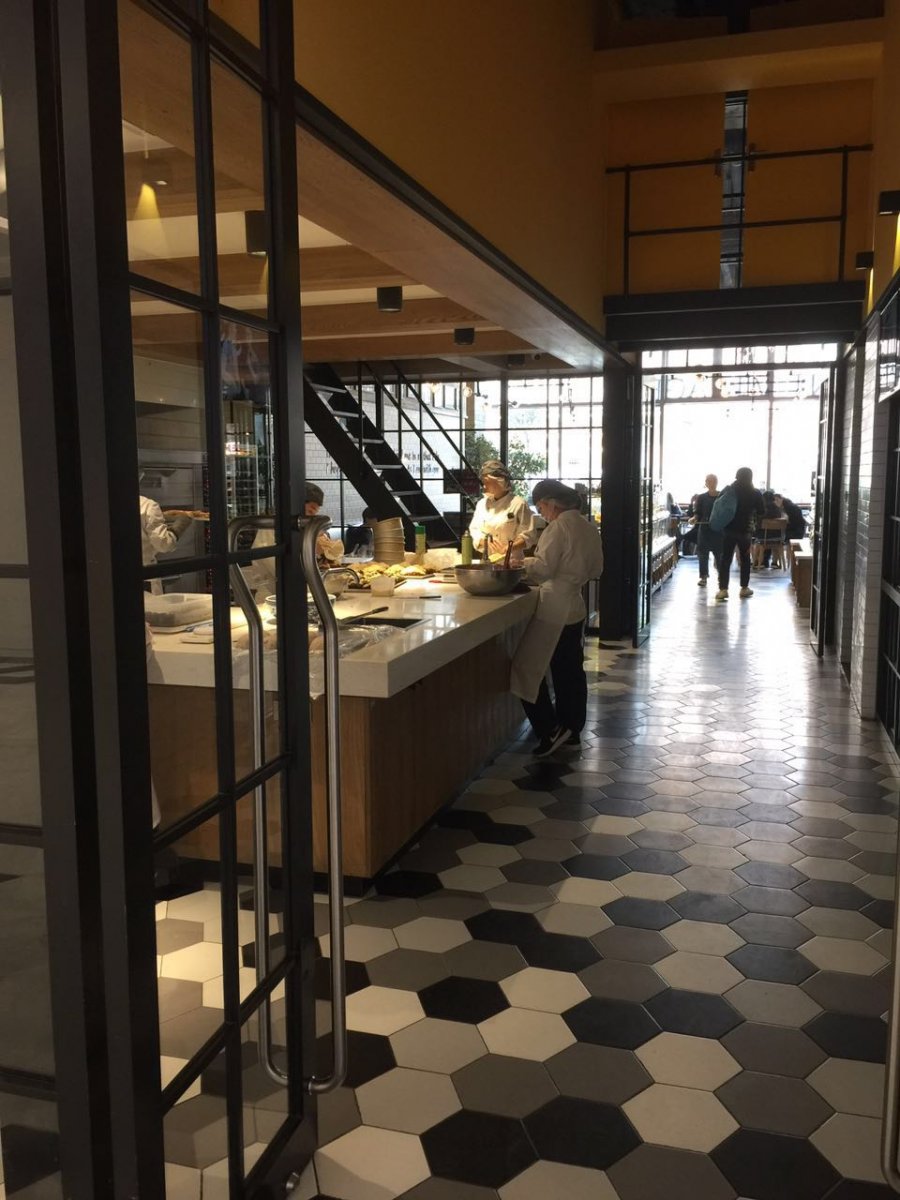 Croissant Village is the place to grab a late afternoon snack, but make sure you come during their baking time, which is 8-10am, 2-4pm, and 6-8pm. There is an open kitchen in the restaurant where customers can view pastry chefs work their magic. Croissant Village also sells cakes and innovative pastries such as the cruffin (croissant muffin). The ambiance of Croissant Village is elegant and welcoming, making it a proper place to unwind.
7. Savage Mill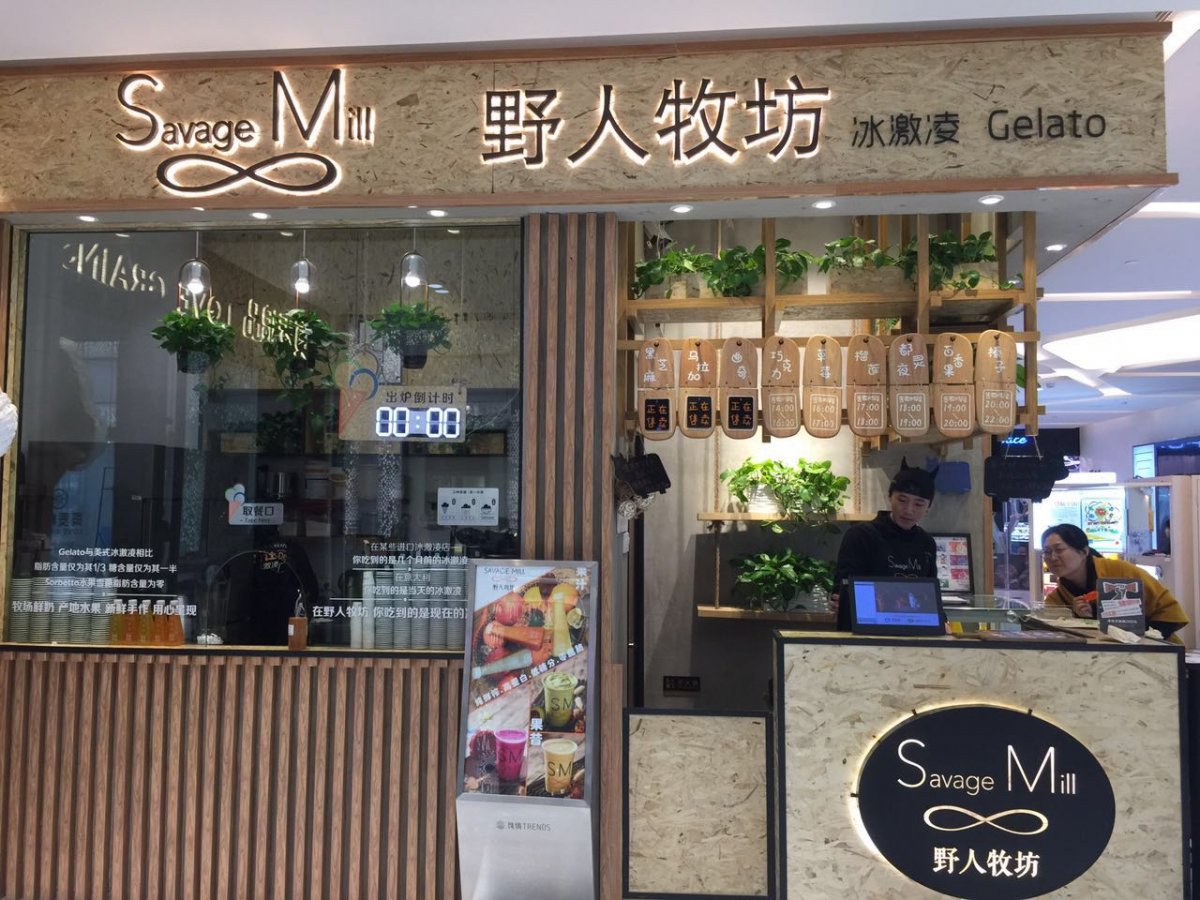 A good gelato is not difficult to find. Just head to Savage Mill and order a cone (or two). According to their website, Savage Mill has its own ranch where they pasture cows and collect the milk for their gelato. They offer a variety of flavors and offer bigger cones, so customers don't have to choose between sweet or tart. A cone will set you back around RMB 26.
8. Love Grains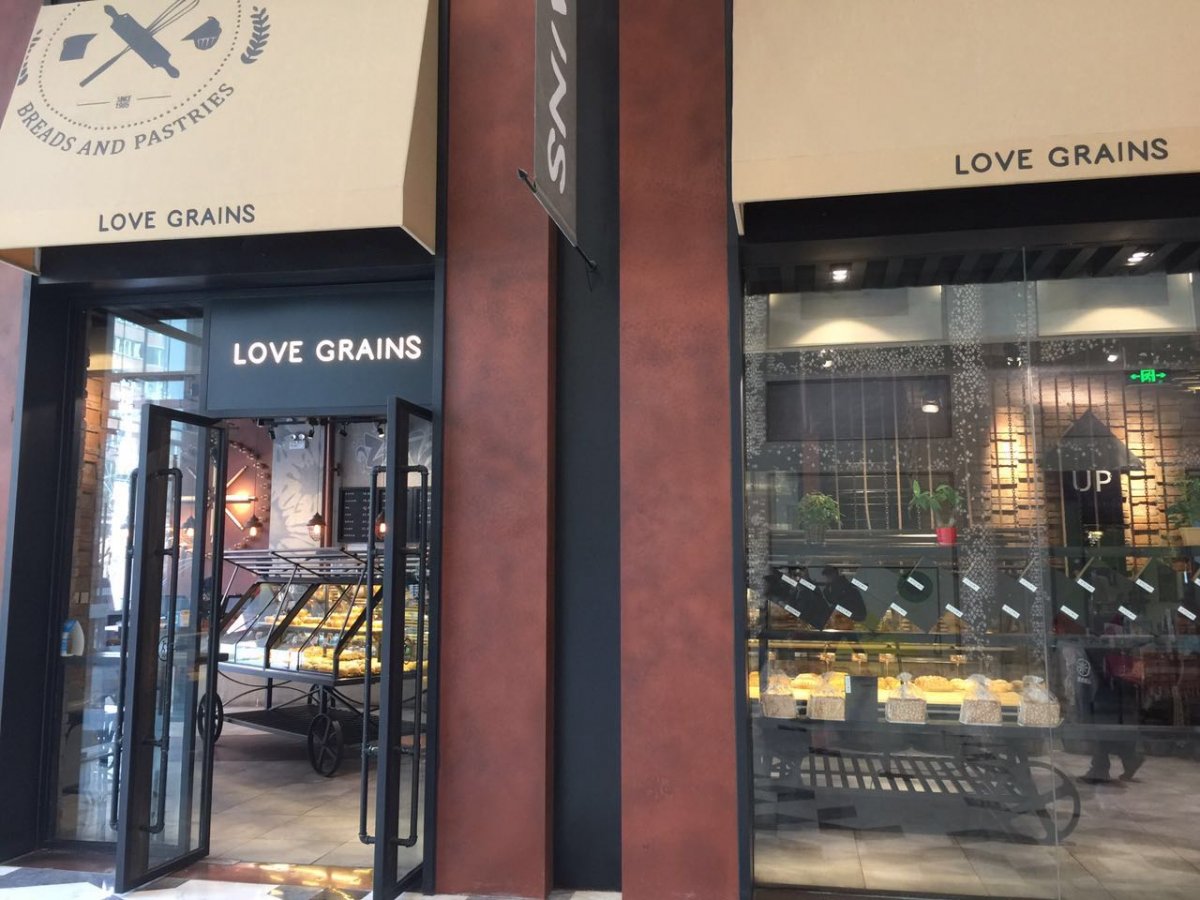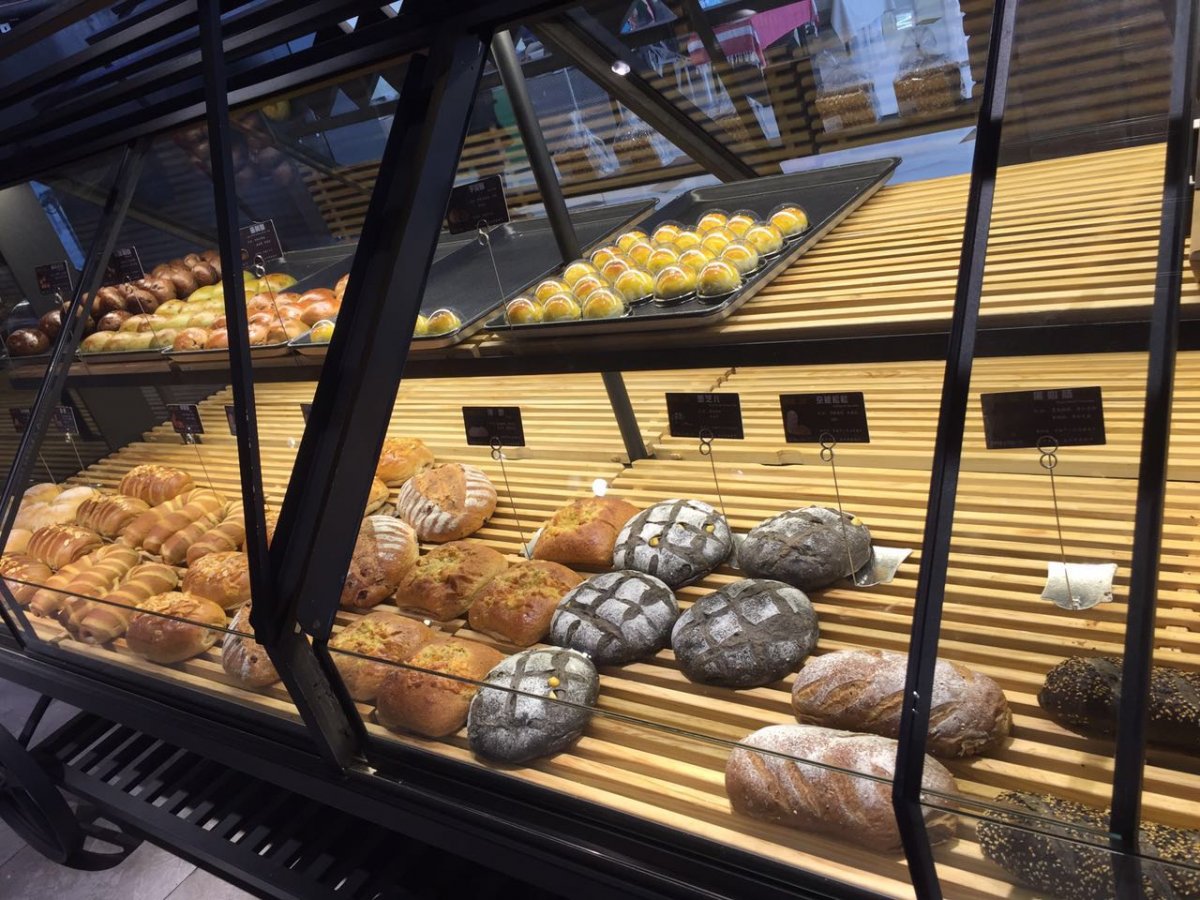 Gluten lovers rejoice! There is a new bakery in town and it's a good one. Love Grains, located on the ground floor of the Topwin Center facing east, provide freshly baked bread, cakes, and a variety of beverages such as coffee and tea. It can be seen that Love Grains take inspiration from its more known competitor, With Wheat, but that doesn't mean that the bread at Love Grains is any less good. If you're still skeptical, Love Grains provide tons of free testers so go in there and eat your heart out.
April Gourmet is another reason to visit Topwin Center. Whilst there are other branches of April Gourmet, this is arguably the most strategic branch – you can eat dinner and do your grocery shopping all in the same building. The April Gourmet at Topwin Center is also quite large and well-equipped, and as far as we know, underappreciated.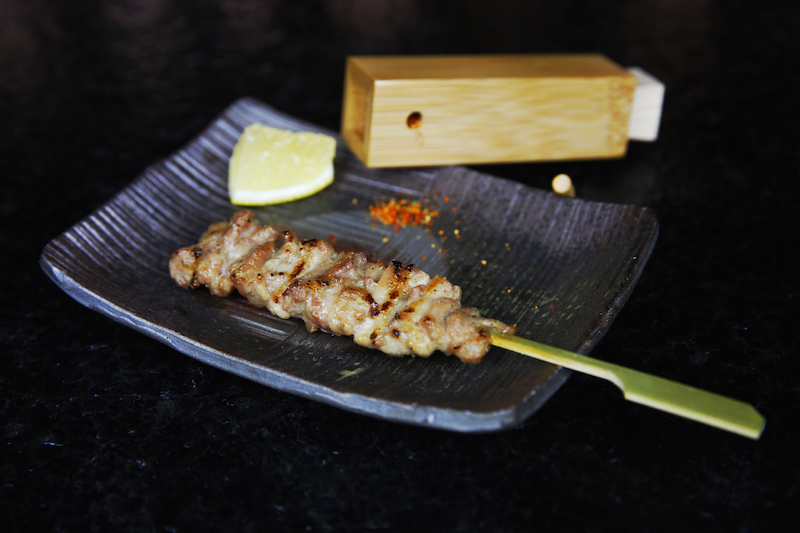 Last but certainly not least, there's one of our favorite yakitori joints: Beyond Yakitori. This Japanese restaurant serves up lots of meats and vegetables on sticks, but, as suggested by the name, also takes Japanese cuisine further. We especially love their lunch sets, which were launched over a year ago, and were revamped with a new lunch-set deal recently.
Read more articles by this author here.
Instagram: carmelmoersalim
Comments