Day at the Museum: Exploring Beijing's Best Collections
Just because you've been to one Beijing museum, definitely doesn't mean you've seen them all. Whether you're new to the city, or just haven't seen a Beijing museum on the inside for a while, this list of the city's top eight collections will help you get cracking.
National Museum of China
Located on the eastern side of Tian'anmen Square, the National Museum is one of the largest museums in the world, created when the Museum of the Chinese Revolution and the National Museum of Chinese History were merged in 2003. Perhaps the most charming aspect of the National Museum is the collection of state gifts given to China by world leaders over the past 60 years, making for a weird and wacky ensemble of curios.
Tue-Sun 9am-5pm (tickets sold until 3.30pm). 16 Chang'an Dongdajie, Dongcheng District
东城区长安东大街16号
Beijing Capital Museum
The Beijing Capital Museum is worth a visit for archeology buffs, containing over 200,000 items including ancient porcelain, bronze, calligraphy, paintings, jade, sculptures, and Buddhist statues. Some items come from other Asian ancient civilizations.
Tue-Sun 9am-5pm (tickets sold until 4pm). 16 Fuxingmen Waidajie, Xicheng District
西城区复兴门外大街16号
Beijing Planning Exhibition Hall
This urban planning museum's standout exhibit is the scale model of the Beijing metropolitan area located on the top floor. Test your Beijing geography by spotting your house or office! We recommend combining the visit with Qianmen or the China Railway Museum's Tian'anmen Square branch, which can be found on the southeast side of the square.
Tue-Sun 9am-5pm (tickets sold until 4pm). 20 Qianmen Dongjie, Chongwen District
崇文区前门东街20号
Beijing Police Museum
Veering slightly off the beaten track, the Beijing Police Museum is located a stone's throw away from Tian'anmen Square in what used to be the Citibank Beijing Branch. The museum combines artifacts, photos, models, and writings, and most impressively, police weaponry used throughout history.
Tue-Sun 9am-4pm. 36 Dongjiaomin Xiang, Dongcheng District
东城区东交民巷36号
Chinese Aviation Museum
This museum, opened in 1989 to celebrate the 40th anniversary of the founding of the People's Liberation Army Air Force, is a great spot for aviation enthusiasts. The museum was founded on part of an old airbase, and has more than 200 airplanes on show.
Tue-Sun 8.30am-5pm. Xiaotangshan, Changping District
昌平区小汤山
National Art Museum of China
The National Art Museum of China has both ancient and contemporary Chinese artworks, as well as numerous pieces from the West. While most of the collection focuses on Imperial Chinese art, there are lots of rotating international exhibitions to be found here, too.
Daily 9am-5pm. 1 Wusi Dajie, Dongcheng District
东城区五四大街1号
Zhoukoudian Peking Man Museum
The discovery of Peking Man, a species that provides the biological link between ape and man, was discovered 50 kilometers southwest of Beijing in 1921. Today, the site is a museum in Zhoukoudian Village, which consists of separate sites that have been excavated revealing fossils and rare stones. Most impressive is that you can also see the actual remains of the Peking Man.
Daily 8.30am-4.30pm (summer), 8.30am-4pm (winter). 1 Zhoukoudian Dajie, Fangshan District
房山区周口店大街1号
Palace Museum
Last but certainly not least, located inside the Forbidden City, this is by far the most popular museum in town, and a mustsee, explaining why it attracts over 14.6 million visits each year. The collection of artwork and artifacts are built upon the imperial collections of the Ming and Qing dynasties.
Daily 8.30am-4pm (summer), 8.30am-3.30pm (winter). 4 Jingshan Qianjie, Dongcheng District
东城区景山前街4号
This article first appeared in the March/April issue of the Beijinger.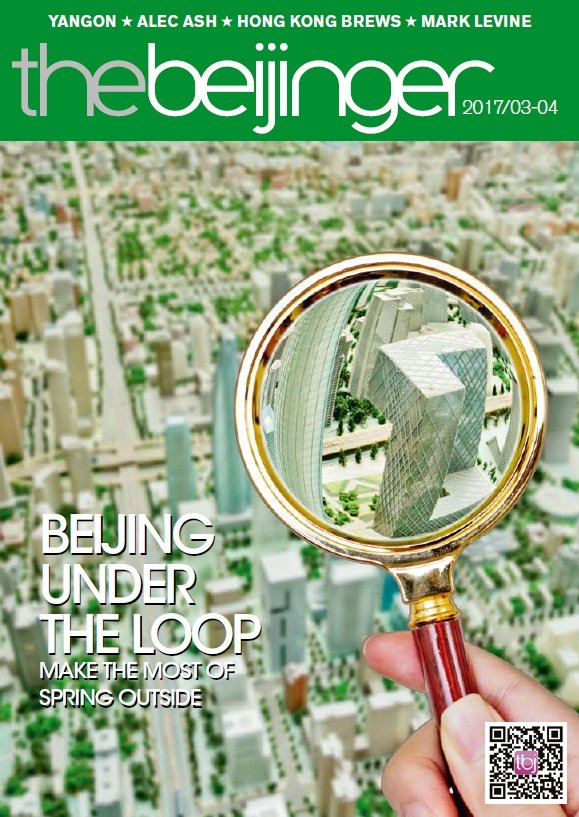 More stories by this author here.
Email: margauxschreurs@truerun.com
Instagram: s.xuagram
Photos: Uni You and Bridget Coila
Comments