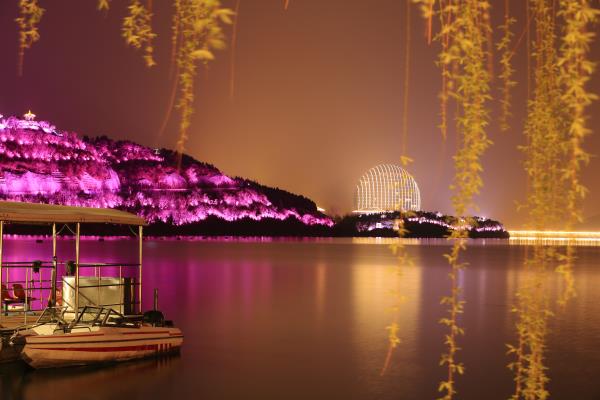 Brace for One Belt, One Road Summit Impact (May 14-15): Blue Skies, Crowded Airport, No Enforced Holidays
The One Belt, One Road Summit, May 14-15, is imminent and with the barrage of meetings come a number of restrictions on Beijing life as we usually know it. It also means lots of important visitors (read: blue skies), plenty of police on the roads, and the world's media attention fixated on Beijing (or so Beijing would hope).

The invite list (yes, the event is invite only, and no, we don't have any tickets for you), has been kept on the DL for a while, with China only going as far as to announce that approximately 20 countries from Asia, Europe, Africa, and Latin America would be represented by their leaders.
Through some arduous research, however, we can confirm that Russian President Vladimir Putin, Belarusian President Alexander Lukashenko, and Philippine President Rodrigo Duterte will be in attendance. Perhaps unsurprisingly, the British Prime Minister Theresa May was also invited, although her presence has yet to be confirmed. New Delhi has also showed some reluctance in accepting their invitation.

The One Belt, One Road initiative, launched in 2013, aims to revive the glorious past of the Silk Road, combining the Silk Road Economic Belt and the 21st Century Maritime Silk Road. This development strategy, courtesy of President Xi Jinping, focuses on connectivity and cooperation of the nations in these routes (see map below) with China. It is an important part of China's expansive role in international affairs, represented mostly in the form of trade agreements and infrastructure projects.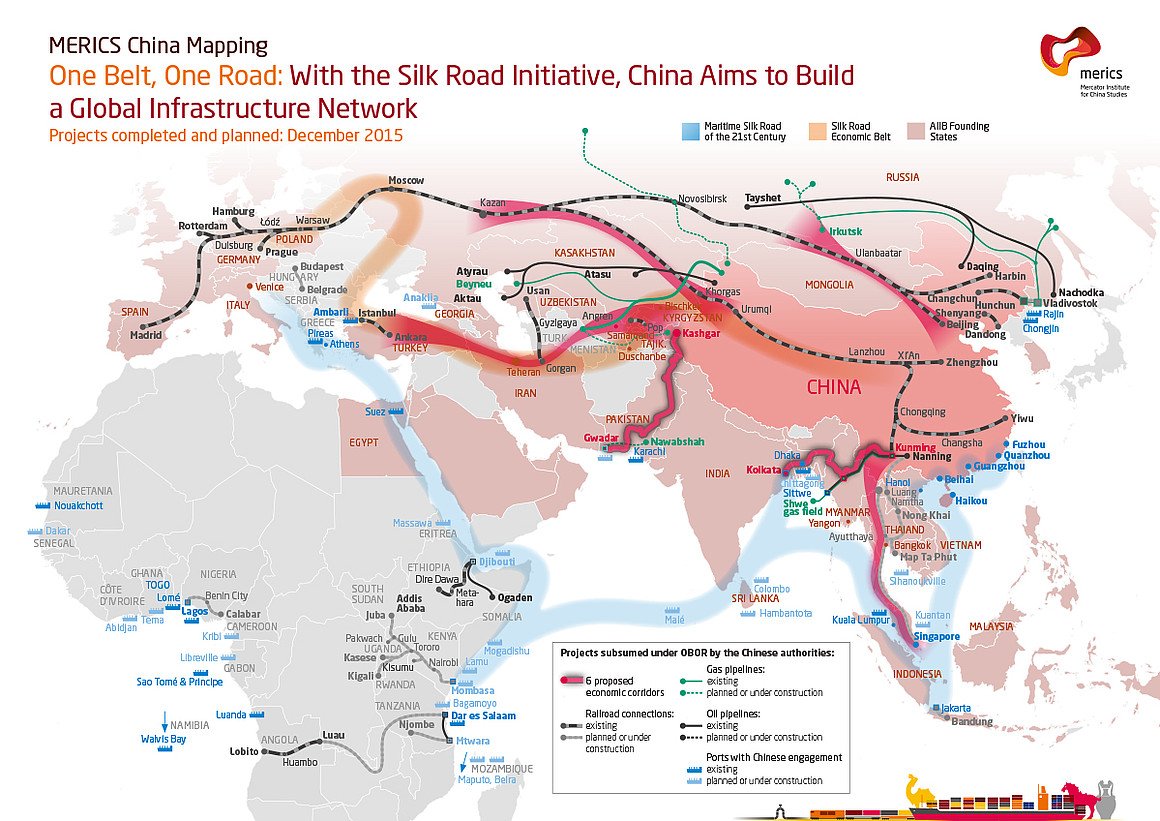 So. Where does that leave us, Beijingers, on our daily commutes and bar crawls?
(No) Enforced Holidays
Unfortunately, despite online rumors saying the contrary, is doesn't leave us with any additional holidays like what we saw during APEC in 2014 (when there was an enfored six-day holiday) or the military parade of September 2015. One news source specifically writes that a holiday has "not been announced yet." They're clearly not giving up hope, and why would they? 
Blue Skies
Skies are bound to be clear and beautiful on the days of the actual talks as well as the days leading up to it. With the international media gathering around Beijing (specifically Huairou), and the heads of state flying in, the city will do everything to showcase it's sunny side.
Until then though, it's likely that factories are working overtime to make up for the loss of production once the meetings are in session. Air Visual confirms this suspicion, with high pollution levels this Tuesday (May 9), Wednesday (May 10, with the exception of the evening), Thursday (May 11), and Friday (May 12). That's as far as the app predicts for now. 
Delays Beijing Capital International Airport
Beijing Capital International Airport has also put out a notice saying that they're expecting large swaths of people passing through the airport, especially at these times leading up to and during the meetings: 6-8am, 10am-12pm, 2-7pm, 11pm-1am. Basically all day except breakfast, lunch, and dinner. 
If you are planning on heading to the airport around these times, we suggest you take the airport express when convenient as there'll be a lot of traffic near the airport, as well as extra security (and thus longer lines), and ensure that you avoid any unwanted surprises by arriving 2-3 hours ahead of your flight.
Yanqi Lake
We also recommend you stay away from anything near Yanqi Lake, the venue for the meetings. Yanqi Lake Scenic Area will be under tight restrictions until 8am on May 17. It's already closed, with the last visitors allowed into the area on May 6 at 6.30pm. They've presumably all become cannibals since and are dancing in circles around massive bonfires with human femurs thrust high into the air. Just don't go there.
Olympic Park
As for the Olympic Park and its surroundings, Beichen Dongqiao through to the North Fourth Ring Road, Beichen Xilu, Dalun Beilu, and Beichen Donglu will all be closed between May 10 and May 15. For more information on where exactly will be shut off (red lines) and thru roads (green lines), check the map below:
For up to date information, search "中新经纬" (zhōng xīn jīngwěi) on WeChat.
Overall Tighter Restrictions
All in all, we would beware that mail delivery is likely to slow during this period, there'll be fewer Didi Chuxing drivers on the roads, as well as an increased traffic police presence, and tourist attractions are likely to be swamped as every government leader and their mother will be wanting to go and check out the Forbidden City while they're in town.
On top of all that, and in light of recent drug raids around town which may or may not be related to One Belt, One Road, we also recommend that you carry your passport, or at very least a photocopy or picture of it, with you while you're out, especially if you're heading towards the Olympic Park, or the popular tourist and shopping destinations of Sanlitun or Gulou.
OBOR lives! Long live OBOR!
More stories by this author here.
Email: margauxschreurs@truerun.com
Instagram: s.xuagram
Images: Bendi  Bao, Obor Europe, Merics, Air Visual, China News
Comments