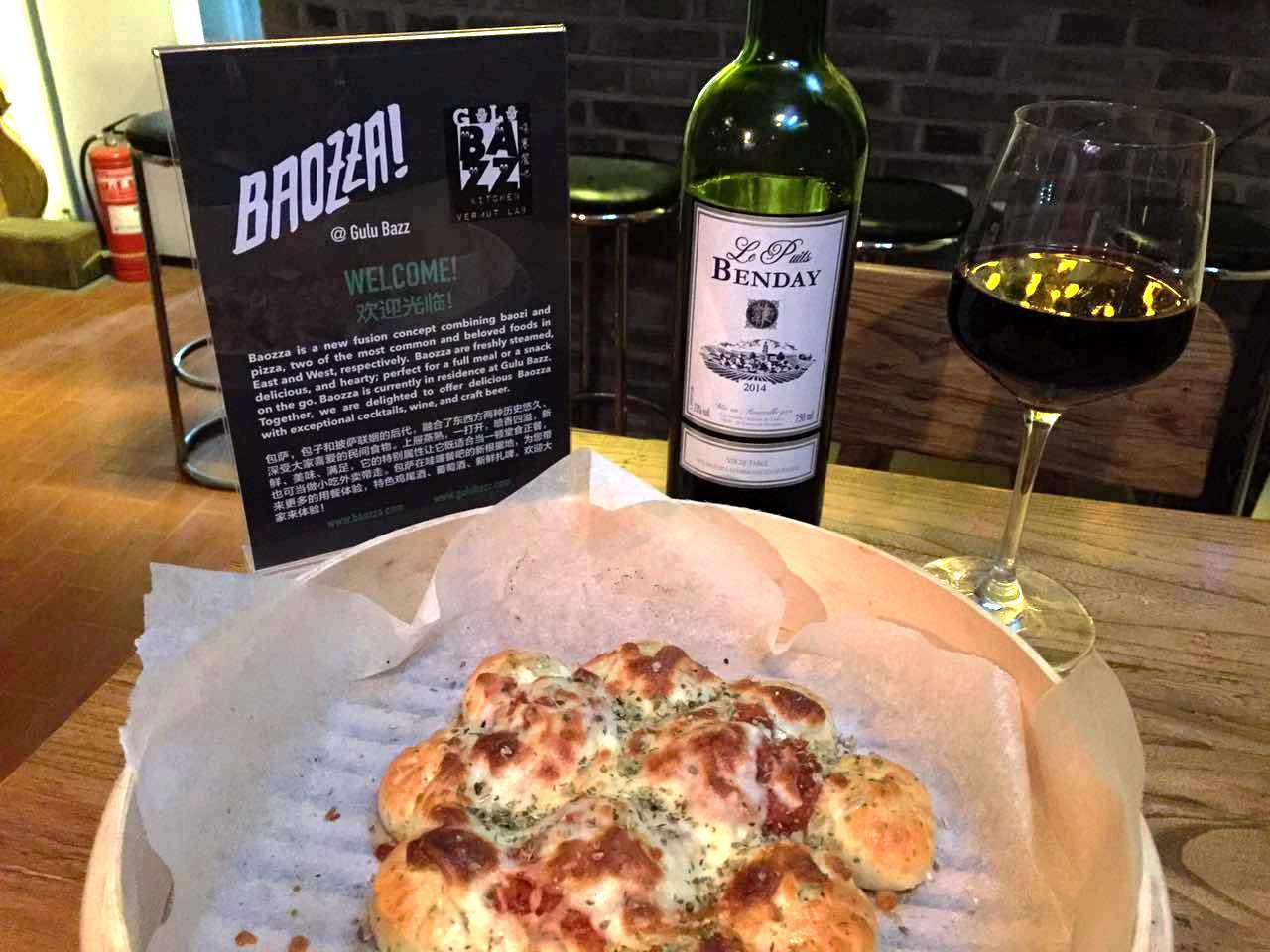 Blazing Buns: Baozza Begins Residency at Gulu Bazz With Flambéed Chocolate and Rum Dessert Baozi
"I guarantee we're the only place that flambé bao," Alex Cree quips gleefully as his fellow mad scientist Badr Benjelloun sets a row of dessert Baozza on fire with a culinary torch. Blue flames instantly shoot up from the doughy treats, thanks to generous heaping of rum that the Gulu Bazz owner added to the recipe courtesy of Baozza founders Cree and Loren Heinold, who have taken over the hutong venue's kitchen for a zany, tasty new residency.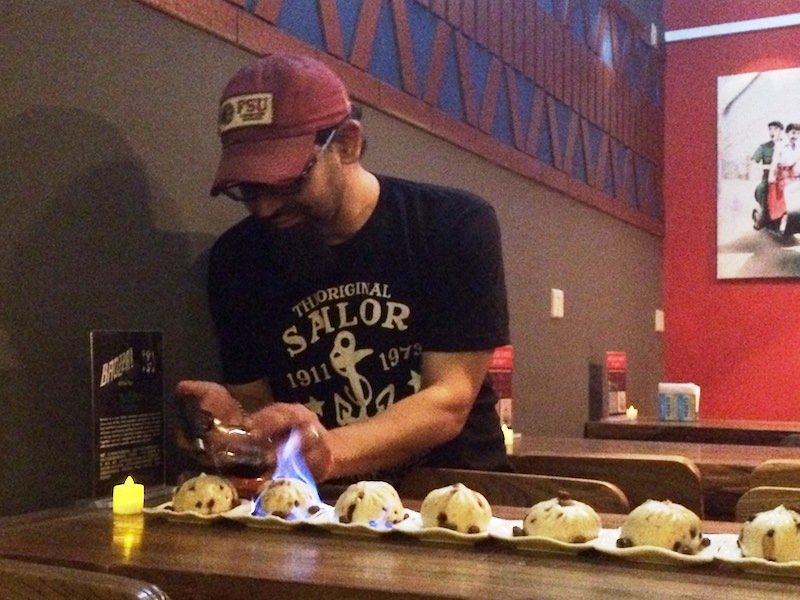 Cree, Heinold, and the rest of the Baozza team had been slinging their unique take on the time-honored steamed Chinese street snack – a fusion food stuffed with cheese, tomato sauce, and other pizza toppings, hence the "-zza" – at their Sanlitun Soho location until they closed in March of this year. But Heinold says that location's kitchen was a bit stifling, and he is clearly excited to move into a new spot. "It was really just a production space for us and was meant to be temporary as we grew and developed," he says of the Soho joint.
"We had always wanted to explore other spaces where our customers could better interact with our brand and enjoy a nice experience. Gulu Bazz is perfect for that; it's closer to the customer, plus it's the perfect lab for us to experiment in."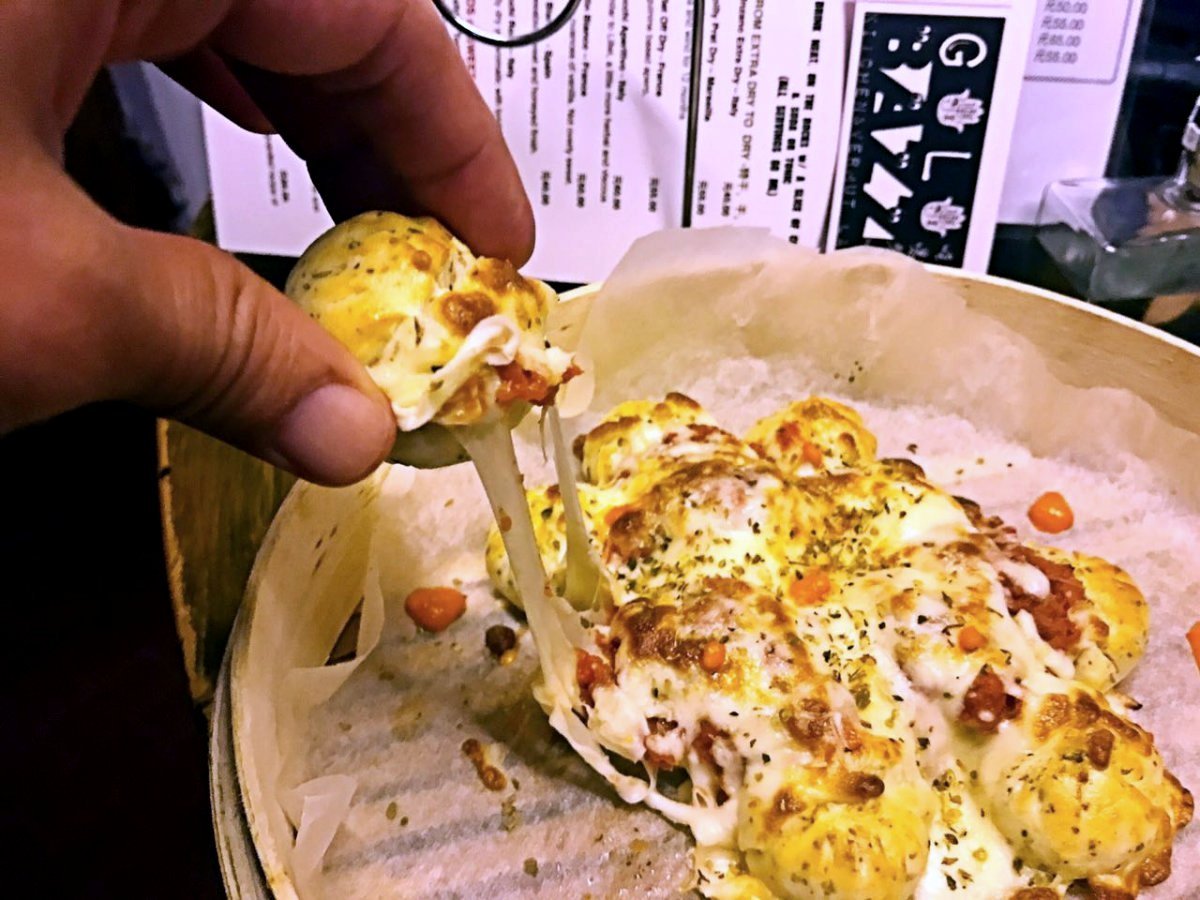 Heinold says there's no exact timeframe set for how long the residency will last, but expect the collaboration between Baozza and Gulu Bazz (formerly Cuju) to remain in the hutongs for a few months. While there, they'll be serving new items like RMB 40 cheesy Baozza bites (consisting of a dozen doughy baked baos covered in cheesy mozzarella, Parmesan, and marinara, along with a sprinkling of oregano), RMB 14 ragin' cajun baos (a steamed bun stuffed with shrimp, adouille sausage by Andy's Craft Sausages, mozzarella, and a spicy cajun cream sauce), RMB 12 spinach cheese bao (filled with garlicky sautéed spinach, almond flakes, mozzarella blend, and a rich cream cheese), and a chocolaty RMB 20 dessert Baozza, along with older favorites like the margherita and the meat lover baos (both RMB 12) that we saw originally.
While the mouthwateringly good spinach cheese was the tastiest of the newbies that we tried during a recent tasting (thanks to its inventive, indulgent cream cheese), the dessert Baozza had the most interesting presentation by far. That's because of the option to soak them in rum, and spark them ablaze for an extra RMB 15 (sadly you can't do the same from the shrimp option). The banana, marshmallow, and Nutella filling, all within a chocolate chip bao dough, make them a next-level guilty pleasure, even without the booze coating.
Benjelloun has rounded the menu off with a range of vermouth and rum cocktails designed specifically to be paired with the buns. He hopes to host more of such collaborative pop-ups in the future once the Baozza residency wraps, to help spark new ideas and menu creations. In the meantime, he's content to torch bao as a fun way to draw hungry and rum-inclined clientele into Gulu Bazz like moths to a flame.
More stories by this author here.
Email: kylemullin@thebeijinger.com
Twitter: @MulKyle
Photos: Kyle Mullin, Baozza
Comments